Awards & Honors
The Jefferson Lecture in the Humanities, established by the National Endowment for the Humanities in 1972, is the highest honor the federal government confers for distinguished intellectual achievement in the humanities.
Jefferson Lecture - 2023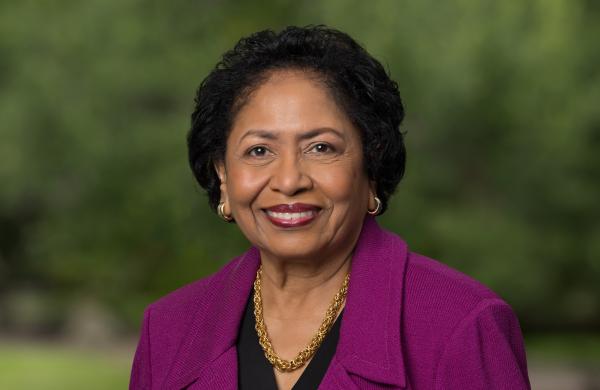 National Humanities Medal
The National Humanities Medal, inaugurated in 1997, honors individuals or groups whose work has deepened the nation's understanding of the humanities and broadened our citizens' engagement with history, literature, languages, philosophy, and other humanities subjects. Up to 12 medals can be awarded each year.
2021 Recipient Highlights
An award-winning poet and author, professor and public speaker, and son of Cuban immigrants, Richard Blanco's powerful storytelling challenges the boundaries of culture, gender, and class while celebrating the promise of our Nation's highest ideals.
A scholar, anthropologist, and academic pace-setter, Johnnetta Betsch Cole's pioneering work about the on-going contributions of Afro-Latin, Caribbean, and African communities have advanced American understanding of Black culture and the necessity and power of racial inclusion in our Nation.
Through the stories of our Nation's remarkable citizens, Walter Isaacson's work, words, and wisdom bridge divides between science and the humanities and between opposing philosophies, elevating discourse and our understanding of who we are as a Nation. 
As a social historian and academic leader, Earl Lewis has made vital contributions to the field of Black history, educating generations of students, while also being a leading voice for greater diversity in academia and our Nation. 
The pioneering efforts of Henrietta, Ho'oesto'oona'e, Mann, led to programs and institutions across the country devoted to the study of Native American history and culture, honoring ancestors that came before and benefiting generations that follow. 
With her best-selling novels and essays, and her bookstore, readers from around the world see themselves in the pages of Ann Patchett's books that take people to places of the heart and feed the imagination of our Nation. 
An advocate fighting tirelessly for the poor, incarcerated, and condemned, Bryan Stevenson follows the Book of Micah's instruction to act justly, love mercy, and walk humbly as he chronicles the legacy of lynching and racism in America, shining a light on what has been and all that we can be as a Nation. 
By bravely exploring experiences of immigrant families, heritage, memories, and poignant struggles, Amy Tan's writing makes sense of the present through the past and adds ground-breaking narrative to the diverse sweep of American life and literature. 
Tara Westover's memoirs of family, religion, and the transformative power of education, has moved millions of readers and served as a powerful example of how the humanities can set people—and a Nation—free. 
With genre-defying craftsmanship and creativity, Colson Whitehead's celebrated novels make real the African American journey through our Nation's continued reckoning with the original sin of slavery and our ongoing march toward a more perfect Union. 
Through its interactive shows on the radio and online, Native America Calling educates the American public about Indigenous issues while preserving Indigenous history and culture to honor their contributions that strengthen the sacred Nation-to-Nation relationship. 
An enduring icon and advocate with absolute courage, who found purpose to challenge convention, shatter stigma, and advance the simple truth that everyone deserves to be treated with dignity and respect.