Native America Calling
National Humanities Medal
2021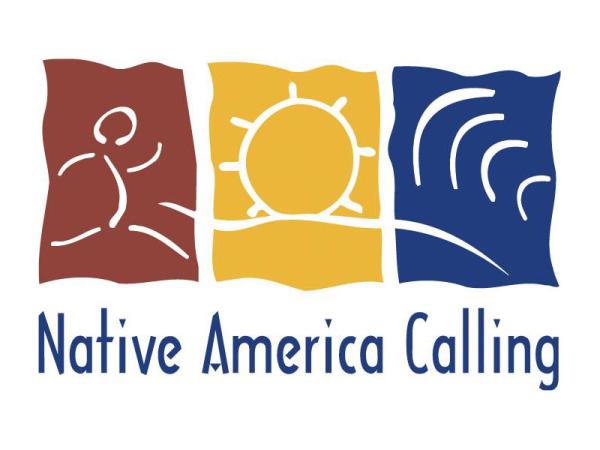 WHITE HOUSE CITATION
Native America Calling, for connecting tribal and non-tribal communities across the United States. Through its interactive shows on the radio and online, Native America Calling educates the American public about Indigenous issues while preserving Indigenous history and culture to honor their contributions that strengthen the sacred Nation-to-Nation relationship.  
Every weekday, listeners are invited to share their questions, comments, and thoughts on Native America Calling, the live call-in show focused on issues affecting Native American and Alaska Native people in the United States. The program has been dubbed "the nation's largest electronic talking circle," and it is exactly what it sounds like, a safe, shared space where listeners speak with noted experts and guests over the airwaves. For one hour, community is fostered through the reciprocal exchange of words, ideas, and information; and Native voices have agency.
Topics range from the difficult—such as the devastating impact of the COVID-19 pandemic on Native communities, the trauma inflicted on generations of Native children sent to government-run boarding schools, or the epidemic of missing and murdered Indigenous people—to the more light-hearted, such as the world of superheroes and cosplay, explorations into food culture, or the fandom of Native high school basketball.
However, one thing all these conversations have in common is their ability to demonstrate, in real time, that Native peoples are contemporary peoples, with complex lives and from diverse communities, and that contemporary Indigeneity is chock-full of brilliant thinkers, problem-solvers, leaders, creatives, humorists, activists, athletes, and down-right resilient individuals—a message that has always been understood by Native peoples themselves but virtually absent from mainstream representations.  
Native America Calling was produced under a partnership between Native American Public Broadcasting Consortium and Alaska Public Radio Network and began broadcasting on June 5, 1995, from KUNM at the University of New Mexico, Albuquerque. The first national talk show devoted exclusively to Native American issues aired on 14 radio stations, with the first caller chiming in from Porcupine, South Dakota, to speak with the show's first guest, Ada Deer, the assistant secretary of Indian affairs during the Clinton administration.
The program is now broadcast on 139 main stations, repeaters, and translators (of this number, 74 are Native-controlled stations and repeaters); heard by 60 thousand listeners via radio stations, according to 2015 Nielson audio estimates (which do not include most Native and small rural stations); and has about 84 thousand podcast downloads per month. Native America Calling has now become one of the premier venues for Native artists, musicians, writers, policy makers, and other notables to engage directly with Native communities.
In 2001, Koahnic Broadcast Corporation, a Native-operated multimedia production and distribution nonprofit based in Anchorage, Alaska, took over management of the program. Like Native America Calling, Koahnic Broadcast Corporation's mission has always been about amplifying Native voices through the lens of culture, identity, and resilience. The program continues to expand its digital capacity and audience capabilities through streaming services, social media, and a digital newsletter. While Native America Calling is primarily focused on Native American and Alaska Native people in the United States, perspectives from Indigenous populations throughout Canada, the Pacific, Australia, and Central and South America are also welcome.
According to the president and CEO of Koahnic Broadcast Corporation, Jaclyn Sallee (Inupiaq), "there is not really another public radio program like Native America Calling that is distributed and marketed to the tribal stations and offered to larger non-Native stations" and that operates as a daily call-in on issues specific to Native communities. Sallee attributes its success, in part, to the daily call-in format, which is still unique in the world of Native programming, and to the host and team, who "make it exciting," assuring that "good conversation takes place."
For host Shawn Spruce (Laguna Pueblo), his experience as a consultant in economic and community development in Native communities has proven helpful in facilitating the diverse conversations that take place among Indigenous people from varied backgrounds. A major part of his job, he explains, is understanding "what kind of priorities and values are at work in different Native communities across the country and being able to hone in on that," so that he can give each one of these communities and each listener "something they can connect with." He adds that "it's about bringing out the best in our guests. Everybody's got a story; everybody's got a great story. It's just that some of us need help telling that story."
It is the in-depth exploration of these stories that the groundbreaking Native America Calling has been doing for nearly 30 years, every week, five days a week, and continues to do—connecting, supporting, and cultivating community, each guest, and each call, at a time.
—Kim Suina Melwani (Cochiti Pueblo)