Richard Blanco
National Humanities Medal
2021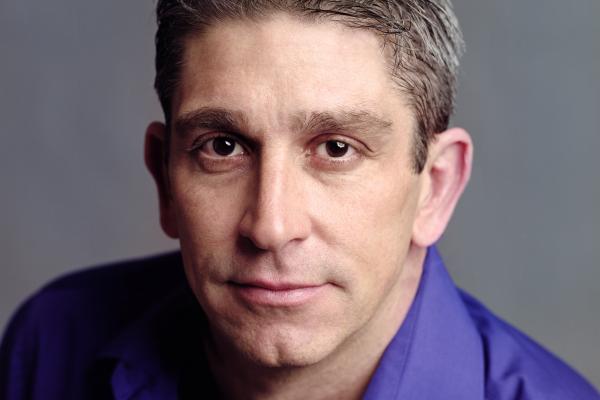 WHITE HOUSE CITATION
Richard Blanco, for breathing life into the identity and idea of America. An award-winning poet and author, professor and public speaker, and son of Cuban immigrants, Richard Blanco's powerful storytelling challenges the boundaries of culture, gender, and class while celebrating the promise of our Nation's highest ideals.
Poet Richard Blanco painted a moving tableau of what it is to be American, when he delivered his Inauguration Day poem, "One Today," in January 2013 before hundreds of thousands of people on the National Mall and millions more watching on television. In the poem, he took a broad view of the country but also responded to the Sandy Hook Elementary School shootings, paid tribute to his Cuban American parents, and acknowledged American diversity and inclusiveness. Significant, too, is the fact that he is the first Latino and the first openly gay man to deliver the inaugural poem. Blanco has since penned a number of poems for specific occasions, including "Boston Strong," written in 2013 after the bombing at the Boston Marathon. In 2015, Blanco composed "Matters of the Sea," for the reopening of the U.S. Embassy in Havana, Cuba. Poems for a specific occasion—occasional poems—have become a hallmark of his writing career, which endeavors to find the emotional center of the event or occasion and connect people of differing backgrounds and viewpoints.
The first professional writing Blanco did, surprisingly, did not rhyme or have meter. A civil engineer, he wrote reports, proposals, and letters. "I discovered," he has written in For All of Us, One Today: An Inaugural Poet's Journey, "that language had to be engineered in a way, just like the bridges and roads I was designing."
Growing up in a working-class, immigrant family in a Miami suburb and surrounded by other Cuban "exiles," Blanco did not necessarily have access to the arts and the humanities at home. His parents and relatives cast one eye toward their idea of the American Dream and the other, a "nostalgic eye," looked back "toward the homeland." The young Blanco excelled in math and science in school but loved creative, right-side-of-the-brain activities, too. After graduating in 1991 from Florida International University with what his parents viewed favorably, a degree in engineering, he continued pursuing an interest in poetry and took evening classes, studying with poet Campbell McGrath in a creative writing workshop. The first assignment was to write a poem about America. More creative writing classes at community colleges followed, and eventually he returned to Florida International University and earned an MFA. For more than 20 years now he has been teaching poetry and promoting the reading of poetry and treating it as central to America's cultural foundations. He views poetry as a beacon for interest in the humanities.
Writing about America early on in his creative writing programs seems providential now. Additionally, Blanco has said that he believes he is the only inaugural poet in history who hasn't had any connection to the administration that made the selection. That fact, coupled with the struggle of figuring out what it is to be American may have served as the crucible for "One Today."
The poem, with its direct language and natural meter and cadences, is all encompassing right from the first line: "One sun rose on us today, kindled over our shores." This is an active, companionable sun that completes the stanza by greeting faces, spreading truth, and charging over mountains. Blanco practiced reading the poem aloud outside his and his husband's home in Bethel, Maine, for countless hours. His delivery on Inauguration Day was forceful yet soothing and reassuring. He nailed it.
Blanco hopes to draw people to the humanities through poetry. He has written several collections, including City of a Hundred Fires in 1998, Looking for the Gulf Motel in 2012, and, in 2018, How to Love a Country: Poems, as well as a memoir of growing up in Westchester (or Güecheste), titled The Prince of Los Cocuyos: A Miami Childhood. The collection City of a Hundred Fires contains that first poem he penned, "América," in the workshop with McGrath, a five-part narrative poem that looks upon Thanksgiving Day—San Giving, in his mother's mind and parlance, as in San Pedro, San Ignacio, or San Cristóbal—with a poignant cubano slant. In Looking for the Gulf Motel, the title poem is a meditation on remembrance of things past. After evoking memories of scenes from modest family vacations, the poem concludes by taking stock of our efforts to hold on to what is gone forever: "I want to find The Gulf Motel exactly as it was / and pretend for a moment, nothing lost is lost."
Personal experience anchors the poetry and prose of Richard Blanco, but he also somehow includes us all, as he did in "One Today," which after summing up the myriad activities occurring every day in America under one sun, concludes with the image of one moon and of "Hope—a new constellation / waiting for us to map it, / waiting for us to name it—together."
—Steve Moyer