Walter Isaacson
National Humanities Medal
2021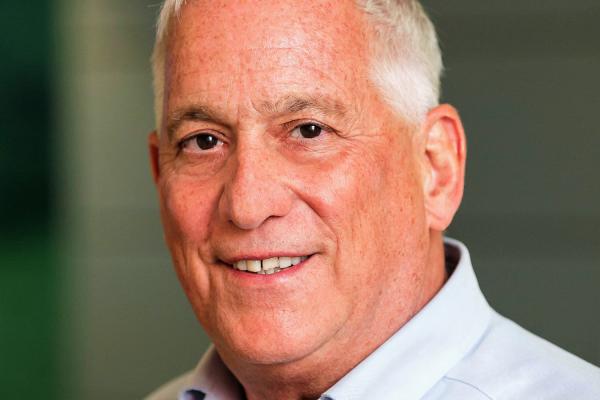 WHITE HOUSE CITATION
Walter Isaacson, for chronicling the history and genius of America. Through the stories of our Nation's remarkable citizens, Walter Isaacson's work, words, and wisdom bridge divides between science and the humanities and between opposing philosophies, elevating discourse and our understanding of who we are as a Nation.
Best-selling biographer Walter Isaacson credits his hometown of New Orleans with nurturing his sense of possibility. "As with a lot of creative places over the course of history, such as Florence in the 1400s," Isaacson said in a recent interview, "New Orleans has a diversity of people from all over the world—and a diversity of food, music, and literature."
In his youth, the now seventy-year-old author became friends with acclaimed novelist Walker Percy. Early on, Isaacson thought he'd like to be a novelist, too. In 1974, as the Watergate scandal was putting the Washington Post at the center of the journalism universe, Isaacson turned down a summer internship at the paper to work as a stevedore at the Port of New Orleans. He thought the gritty experience might help him write The Great American Novel. Isaacson still keeps an unfinished manuscript of his novel in his desk as a reminder that fiction writing probably isn't his gift. "Walker Percy told me that two types of people come out of Louisiana: preachers and storytellers," Isaacson said. "I think of myself as a storyteller, even in my nonfiction."
Isaacson's gift for storytelling is obvious in his critically praised and widely popular biographies, which have chronicled the lives of Albert Einstein, Benjamin Franklin, Steve Jobs, Leonardo da Vinci, and gene researcher Jennifer Doudna. His biography of Elon Musk, the automotive and space technology entrepreneur and CEO of Twitter, is in the works.
Isaacson has done many other things besides writing books. After a newspaper career that included stints at the Sunday Times of London and the New Orleans Times-Picayune, he moved to Time magazine, eventually becoming its editor. He later ran CNN and the Aspen Institute, a nonpartisan organization known for convening some of the world's best thinkers to discuss ideas.
Growing up in a household full of books, Isaacson was charmed by reading at an early age, but he had other interests. "I particularly liked both math and science," he recalled, perhaps not surprising for the son of an engineer. The subjects of his biographies are often people whose work crosses multiple disciplines.
That's true of Franklin, the celebrated inventor, newspaperman, diplomat, and seminal leader of the American Revolution. It's also true of Leonardo da Vinci, the High Renaissance genius remembered today almost equally as a painter and inventor. Steve Jobs, who seemed as fascinated by the form of his Apple products as their function, embraced the possibilities of both art and engineering, too.
"I think creativity occurs when you're in a cradle where there's great diversity and you have a love for the arts, sciences, and technology," Isaacson said.
Isaacson entered journalism as computers were entering newsrooms, too. In The Noise of Typewriters, Lance Morrow's new memoir of his Time days, he recalls how a young Isaacson helped him make the transition to digital devices.
"Walter," Morrow recalls, "was an enthusiast. . . . I was instantly converted, like Mr. Toad when he first encountered the motor car. It was a new world. And a miraculous toy. A quantum leap."
Decades later, Isaacson remains bullish on new technology, despite worries among others about how innovations such as online platforms might be shaping the culture. At least since Lord Byron addressed the British House of Lords in the nineteenth century on behalf of the Luddites who opposed new textile machines, "people have been worried about technology," Isaacson said. "They're always on the wrong side of history."
These days, Isaacson is living back in New Orleans, where he's a history professor at Tulane University. "I love every sound, smell, and sight in this city," he said. When Isaacson spoke with NEH, he had just helped lead another New Orleans Book Festival at Tulane, an event that drew, among other luminaries, Bill Gates and First Lady Jill Biden.
Isaacson was looking forward to reconnecting with the Bidens as he receives his National Humanities Medal. "I think it's important to celebrate the humanities and how they can connect us all and help heal a nation that's too polarized," Isaacson said.
—Danny Heitman