About "Protecting our Cultural Heritage"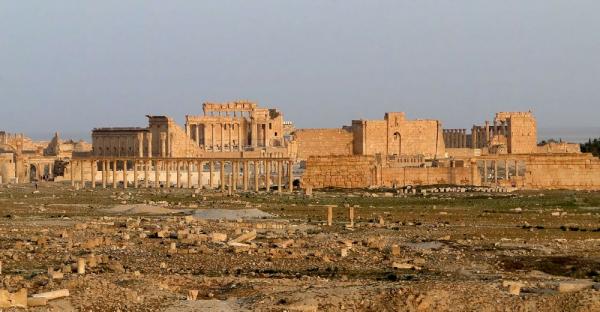 NEH encourages projects on lost or imperiled cultural heritage
As a result of armed conflict, war, looting, natural disasters, economic development, poor management, and tourism, humanity's cultural legacy is under increasing duress.
In recognition of this multifaceted problem, NEH has issued a special encouragement for projects that conduct research and develop resources for the study, documentation, and presentation of imperiled cultural heritage materials.
Press release announcing "Protecting our Cultural Heritage"
The following NEH grant programs include a "Protecting our Cultural Heritage" encouragement:
Office of Digital Humanities
Digital Humanities Advancement Grants
Deadline: June 5, 2018
Institutes for Advanced Topics in the Digital Humanities
March 12, 2019
Division of Public Programs
Museums, Libraries, and Cultural Organizations: Planning Grants
August 10, 2016
Digital Projects for the Public
June 20, 2018
Division of Preservation and Access
June 7, 2018
Humanities Collections and Reference Resources
July 19, 2018
Preservation and Access Education and Training
May 1, 2019
Division of Education Programs
Humanities Initiatives at Hispanic-Serving Institutions
July 19, 2018
Humanities Initiatives at Historically Black Colleges and Universities
July 19, 2018
Humanities Initiatives at Community Colleges
July 19, 2018
Division of Research Programs
September 26, 2018
December 5, 2018
NEH-Mellon Fellowships for Digital Publication
April 10, 2019
Awards for Faculty at Tribal Colleges and Universities
April 10, 2019
Awards for Faculty at Hispanic-Serving Institutions
April 10, 2019
April 10, 2019
Awards for Faculty at Historically Black Colleges and Universities
April 10, 2019