NEH-DOI Federal Boarding School Initiative Partnership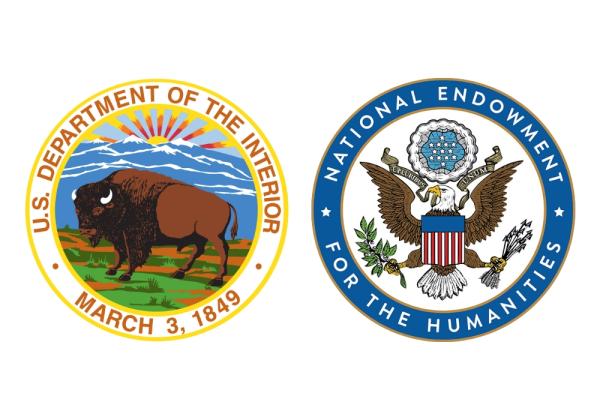 In April 2023, the National Endowment for the Humanities (NEH) announced a new inter-agency partnership with the Department of the Interior (DOI) to expand the Federal Indian Boarding School Initiative through the collection of oral histories and digitization of records documenting the experiences of survivors and descendants of federal Indian boarding school policies.
NEH has committed $4 million to support the digitization of records from the United States' system of 408 federal Indian boarding schools and the creation of a permanent oral history collection, documenting the experiences of the generations of Indigenous students who passed through the federal boarding school system.
The Federal Indian Boarding School Initiative is an ongoing, comprehensive effort by the Interior Department to recognize the troubled legacy of federal Indian boarding school policies with the goal of addressing their intergenerational impact and shedding light on the traumas of the past. 
Read the press release to learn more about the NEH-DOI partnership.
In addition to NEH's direct support for the Interior Department's Federal Indian Boarding School Initiative, NEH will also fund related humanities programs—including scholarly research, convenings, and educational programs—that further public understanding of the history and impact of the federal Indian boarding school system. This funding builds upon previous NEH-supported work such as the Heard Museum's Away From Home permanent exhibition of American Indian boarding school stories, and the Genoa Indian School Digital Reconciliation Project, which is digitizing and transcribing government records, photographs, oral histories, and other historical materials documenting the experience of Native American children who attended the Genoa U.S. Indian School in Nebraska between 1884 and 1934.
Find additional NEH resources for Native Communities at this page.
NEH Federal Indian Boarding School Initiative Special Funding Opportunity
Through December 1, 2023, NEH is offering special Chair's Grants of up to $30,000 for Tribal governments and institutions that work with Native communities to undertake research, education, preservation, and public programs related to the Federal Indian Boarding School Initiative.
Find information on this funding opportunity and how to apply here.