Blog
Q&A with NEH Awards for Faculty Author Clifford Trafzer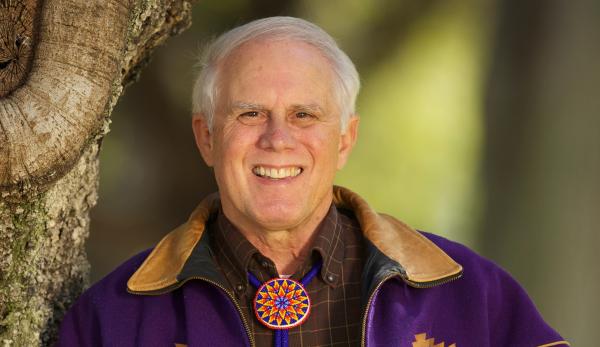 Name: Clifford E. Trafzer, Distinguished Professor of History, University of California, Riverside
Residence: Yucaipa, California (Yucaipit' was a Serrano Indian village; the word means, "the place where water gathers.")
Book Title: Fighting Invisible Enemies: Health and Medical Transitions among Southern California Indians (Norman: University of Oklahoma Press, 2019).
What is your NEH-supported book about?
Fighting Invisible Enemies addresses the cooperative relationship between Native Americans of Southern California and health care providers of the U.S. Indian Service during the first half of the twentieth century. At the time, Indians continued to use Native shaman, herbal specialists, and traditional nurses while gradually seeking Western medicine. From 1928 to 1948, deaths resulting from infectious diseases declined dramatically—especially from TB—before the use of streptomycin. Deaths declined as a result of trust and cooperation between white and Indian people.
How did the NEH Awards for Faculty grant make a difference in your project?
My NEH research grant gave me the time to spend a year focused exclusively on turning my research into a book manuscript, Fighting Invisible Enemies. I am a professor and researcher, and have administrative duties as the Costo Chair of American Indian Affairs at the University of California, Riverside, all of which take me away from my project. NEH gave me time to finish a project I had started in the 1990s.
What is your writing or academic background?
My mother and father had 8th-grade educations, but they inspired me to attend Northern Arizona University and Oklahoma State University. At university, I decided to become a professor of history and research the history of Native Americans. I focused particularly on the indigenous people on whose lands I lived, as I have been a guest living on their homelands.
What led you to this project? 
While researching disease and death on the Yakama Indian Reservation in the 1980s, I became interested in Indian health on reservations. After completing Death Stalks the Yakama: Epidemiological Transitions and Mortality on the Yakama Indian Reservation, 1888–1964, I decided to enlarge my study of Indian health among Southern California Indians. I used death certificates and death registers found in the National Archives. I used reports of Indian Service district medical officers, physicians, and field nurses. I also conducted oral histories with Southern California Indians (Cahuilla, Serrano, Chemehuevi, Luiseño, Cupeño, Kumeyaay, and others) to understand traditional healing, the meaning of health, and changes resulting from Western medicine. 
What is one of the most surprising things you learned in your research for the book project?   
I found that use of traditional Indian medicine continued even as tribal members gradually accepted Western medicine. Indian people reasoned settlers brought infectious diseases and that medical doctors and nurses would know best how to deal with and curb these diseases. Between 1928 and 1948, field nurses played a significant role in bringing preventive medicine to the first people of Southern California. Field nurses worked closely with Native American families to reduce deaths before the use of streptomycin. Death records bear this out.
How has this project affected your teaching?
I incorporate my research about Native American health into all my classes, including my survey courses, "Medicine Ways," and regional Native American history classes. I like to use first-hand accounts by Indians I have interviewed about medicine ways. I often include testimony and photographs of Native American consultants. I urge students to ask, "How do we know what we think we know?"