It was October 1935, and the Resettlement Administration was in trouble. The experimental agency—"RA" in the New Deal lexicon—was tasked with moving those hardest hit by the Great Depression onto government-built homesteads, but their early efforts were undermined by discord among the new homesteaders—a mix of farmers whose land had failed, jobless urban workers willing to return to farming, and unemployed miners and other workers whose jobs had disappeared. 
The Special Skills Division, which had been created as a service division to make furniture and print materials for the RA, was charged with helping to develop recreation programs and activities to alleviate social tensions on the new settlements. Clubs were set up and programs introduced. But after visiting four RA homesteads in Tennessee, Pennsylvania, and West Virginia, Special Skills staffer Katharine Kellock submitted a report warning that instead of a solution to the homesteads' social problems, the clubs had become "hotbeds of discontent." At meetings, unhappy participants steered the agenda toward "a serious contemplation of their economic problems which they had no power to solve."
Kellock characterized this discontentment as "an emergency situation" that was tearing apart the communities that the RA had worked hard to build. So who did the government call on to rescue their faltering social experiment? "The Special Skills Division," Kellock announced, "is sending in leaders of music."
Explaining the rationale, she wrote, "In every one of these colonies project managers and educational supervisors told me of the desperate need for recreation to keep up morale and carry the homesteaders through the present pioneer period. Without exception, they regarded musical leadership for the adult homesteaders as the first important assistance that we could give."
The RA's newly formed music unit dispatched field representatives to teach rudimentary music classes, organize musical groups, and lead community singing and other social events. Music unit representatives also visited homesteads and surrounding communities to record folk songs, which were then incorporated into the group singing to help strengthen ties among the homesteaders. This focus on the "social use" of music was intertwined with a larger (and controversial) goal of the RA: to foster an ideological shift on the homesteads, away from rugged individualism to an emphasis on collective responsibility. Homes were built in close enough proximity to encourage cooperation and a move toward cooperative farming, and every homestead included a community hall to allow residents to gather informally.
The RA was one of the New Deal's most radical, far-reaching, and highly criticized programs, and it lasted just two years, from 1935 to 1937. After conservatives made gains in the 1936 election, Rexford G. Tugwell resigned as the RA's director, under fire from critics who called him "Rex the Red" and decried his ideological goals for the agency. By 1937, the RA was absorbed into the Department of Agriculture and became the Farm Security Administration (FSA).
Many Americans are familiar with the iconic work of FSA photographers in documenting American life during the Great Depression, but it is less well known that these photographers had started out within the RA, and almost completely lost to history is the RA's similar endeavor to document the folk music of Depression-era America.
Between 1936 and 1939, the RA's Special Skills Division and the FSA collected over 200 disc recordings, nearly all of them recorded by two women—Sidney Robertson and Margaret Valiant—who worked under the music unit's director, Charles Seeger. The work of these women, virtually unknown today, seeded the folk revival and was, as Special Skills Division Director Adrian Dornbush later recalled in an interview, "the one tangible thing that we did in the Special Skills which has really lasted and boomed."
When they met at the RA in 1936, Robertson and Valiant had quite a bit in common. Born within two years of each other, both had classical music training and had spent significant time in Europe. Both were in their thirties, divorced after short-lived marriages with no children, and had moved to Washington to pursue government work after living in New York City. Yet the two women came from nearly opposite backgrounds, and they would go on to fill very different roles at the RA.
Margaret Brahan Valiant (1901–1982)
Valiant launched herself out of a life of poverty in Plum Point, Mississippi, with a scholarship to the Cincinnati Conservatory. There she became part of a circle of wealthy and well-connected friends that allowed her to reinvent herself completely. She soon embarked on a performing career as a singer, appearing in European opera productions as well as a Ziegfeld show on Broadway in the 1920s, then worked as a model and clothing designer in New York City. Throughout her life, Valiant continued to forge life-changing friendships with powerful women like Margaret Sanger and Eleanor Roosevelt. As she later reflected, "I have survived by acquiring friends rather than money; experience rather than spoils." Eleanor Roosevelt described Valiant as "the kind of warm person you never forget when once you know her."
Charles Seeger—or "Charlie," as he was known by his friends—had met Valiant through his then-fiancée Ruth Crawford, who had struck up a friendship with Valiant on a ship returning to New York from Europe in 1931. When Seeger was hired as director of the RA's music unit in the fall of 1935, Valiant rode to Washington in the Seeger family car, squeezed in the back seat with their two young children and all of their belongings. Seeger soon hired her as one of the unit's first field representatives in music, and she was dispatched to a new government homestead called Cherry Lake Farms in Madison County, Florida, which drew its residents from the urban unemployed in Tampa, Jacksonville, and Miami. She immediately set to work establishing a robust music program, leading music activities and creating and directing theatrical pageants for the homesteaders. Seeger later noted that Valiant was the only music representative who was able to truly integrate herself into the community and successfully use music as a unifying force. She helped mount a fashion show where the women each sang their favorite song while displaying their home-sewn clothes, and she played guitar along with a local string band between rounds of a prize fight organized by the homesteaders as a fundraiser for their baseball team. Seeger later recalled that at the end of Valiant's time at Cherry Lake, the homestead manager called her "the best thing Washington ever sent us."
In 1937, as the RA became part of the FSA and the music unit was officially dissolved, Valiant continued her work below the radar, operating quietly as a one-woman music unit within the FSA's education division. She wrote and directed musical pageants at homesteads across the rural southeast: Cumberland Homesteads in Tennessee, Skyline Farms in Alabama, Penderlea Homesteads in North Carolina. In the fall of 1938, Valiant was sent west, first to eastern Montana to help stage a pageant at Fairfield Bench Homestead, then to the FSA migrant camps in California and Arizona. At Camp Shafter, she helped organize a national radio broadcast called "Christmas in a Migrant Camp," featuring Hollywood stars like Melvyn Douglas, Bob Hope, and Dick Powell entertaining at a Christmas Eve party of more than 10,000 migrants living in the region's FSA camps.
Under both the RA and FSA, Valiant's job also involved collecting folk songs. In fall 1936, Seeger entrusted Valiant with the music unit's brand-new recording equipment—a "portable" Presto aluminum disc recorder weighing in at 130 pounds along with a separate 75-pound case of records. The machine was procured only after direct intercession with the budget office by the president himself, likely prodded by Eleanor Roosevelt, who had become a champion for the homesteads program within the administration and had a special affection for folk music. Over the long Labor Day weekend in 1936, Valiant documented the musical activities at Cherry Lake, including community singing and performances by a few local gospel quartets. She also made an early recording of the now well-known "Wayfaring Stranger" and captured several fiddle recordings by Chubby Wise, who later went on to play with Bill Monroe's Blue Grass Boys and was inducted into the National Fiddler Hall of Fame, but was then a young cab driver from Jacksonville. However, Valiant did the bulk of her song collecting in her travels for the FSA in 1939. In Arizona, she collected traditional Native American songs sung by children at an Indian school as well as songs in Spanish by several Mexican-American groups—including an early recording by a guitar quartet led by Lalo Guerrero, now lauded as the "Father of Chicano Music."
In the spring of 1939, Valiant became the first collector to record songs in the FSA migrant camps. Among these recordings are several versions of the iconic Okie ballad "Going Down the Road Feeling Bad" (which would be recorded by Woody Guthrie the following year) and a selection of songs from the King Family Orchestra, a family of migrant musicians from Arkansas who were later chosen to appear as the band in the climactic dance scene of the film The Grapes of Wrath. Valiant was immensely proud of her migrant camp recordings and pushed to make them available to the general public, arguing that they could be used in tandem with the FSA's photographs to show the human side of the migrant crisis, as she wrote: "It is my feeling that the voices of our disinherited people, together with their faces, can do more to persuade outsiders of their vitality and worth than anything our information or education divisions can write." Unfortunately, the higher-ups at the FSA did not agree, and the recordings were instead quietly deposited at the Library of Congress.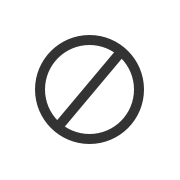 Sidney Robertson Cowell (1903–1995)
Sidney Robertson was born into a wealthy family in San Francisco, a world of privilege that gave her the financial cushion to pursue her intellectual interests and strike out on her own. After graduating from Stanford, she spent several years in Europe before returning to the Bay Area, where she taught music at the progressive Peninsula School of Creative Education. In the mid 1930s, she moved to New York City and led social music activities at the Henry Street Settlement on the Lower East Side, before joining the staff of the RA's music unit in the summer of 1936.
Originally hired as Seeger's music assistant, Robertson became, over the course of her tenure, the unit's most prolific music collector. After an apprenticing trip with the well-known folk collector John Lomax and Duke professor Frank Brown in the summer of 1936, she went on to take a two-month recording trip for the RA, traveling first through the Appalachians—which had long attracted folk-music collectors looking for ancient remnants of Britain—then branching out to the Ozarks, which remained relatively unexplored by outside folklorists. It was here, in the tiny town of Mena, Arkansas, that she met Emma Dusenbury, an elderly blind woman who has now become legendary among folk-music collectors for the astounding number and range of songs in her repertoire. John Lomax had collected about a hundred of these songs a few months earlier, but was sent away because Mrs. Dusenbury found him rude. Robertson developed a much warmer rapport with the singer and recorded more than 50 songs over the course of three days, including several that Dusenbury said she hadn't shared with John Lomax.
Robertson also made a special effort to collect labor union songs along her route, stopping to record protest songs used in a miners' strike in Harriman, Tennessee, as well as the songs led by a multiracial group of activists in a citywide relief workers' strike in St. Louis, Missouri. Unlike her other recording sessions—for which she submitted lengthy, detailed field reports—Robertson went to great lengths to keep quiet about the RA's interest in labor union music, marking the report of her Tennessee session "confidential" and disguising the St. Louis report as a personal letter, sent to the home address of the Special Skills Division's secretary.
This is just one of many examples of the essentially covert nature of the RA's music unit, which seemed eager to shield its activities from the attention of the agency's many critics. There is no mention of the music unit's specific activities in the RA's official annual report (a doorstop of nearly 200 pages), and there was very little coverage of their music activities in the press. Presumably, any music program within the agency may have been perceived as frivolous, but one invested in instilling a cooperative mindset among the rural poor could seem downright dangerous. A rare newspaper article describing Robertson's collecting in the Ozarks noted, "Asked what relation there is between resettlement and collecting old ballads, Mrs. Robertson said she 'wouldn't dream' of explaining it; explained she is definitely instructed not to discuss the program."
By the time Robertson returned to Washington from her solo collecting trip in January 1937, the RA had been absorbed into the FSA, and four months later she was transferred from the soon-to-be dismantled music unit to a regional Special Skills Division office in Milwaukee, then was assigned as a recreation leader at Austin Acres Homestead in rural Minnesota. Her main tasks were overseeing activities like the canning club and the baseball team, but she had kept the music unit's recording equipment on loan and continued to collect folk music in her spare time. Here, free from direct oversight from Seeger and disconnected from the specific goals of the music unit, Robertson expanded the scope of her collecting to include the songs of ethnic immigrant enclaves in the Upper Midwest—Norwegian, Finnish, Swedish, Polish, and Lithuanian—and ventured to bars and shacks in the Wisconsin woods to record lumberjack songs. When her position at Austin Acres was eliminated, she sent the recording machine back to Washington and returned to San Francisco.
'Doing the Actual Work'
The story of women working behind the scenes without credit has now become familiar in nearly every human endeavor—literature, arts, science, business—and the RA's music unit was no different. In one of many reminiscences that Robertson Cowell recorded late in her life, she expressed frustration that Seeger neglected to bring her along when Eleanor Roosevelt invited him to play the recordings that she had collected: "It was generally assumed that Charlie had done the fieldwork himself, of course, and he did not contradict this." She added, "Charlie had simply kept the center of the stage to himself by leaving me out. He never did realize that there was any difference between thinking up the idea of recording, and doing the actual work."
Seeger was so impressed by Valiant's successful music program at Cherry Lake that he used her weekly field reports as the basis for the music unit's official final report to the government in 1937, titled "Journal of a Field Representative"—but he removed her name, choosing to refer to her as "Margaret Doe." Almost forty years later, when Seeger had become an eminent scholar and a founder of the academic field of ethnomusicology in the United States, he wrote to Valiant, "I've told the story of your stay at Cherry Lake all over the country. It's the best answer I've ever found for the question, so often asked: 'What is the use of music?'" Seeger may have penned academic treatises about the social function of music, but it was Valiant who had put those ideas into practice with her ability to "knit music" into the social fabric of Cherry Lake Farms. Sadly, just as in 1937, she was not truly recognized for her achievements. Near the end of her life, Valiant wrote a sort of manifesto about her experience:
I have always lived in a man's world, or rarely dared to challenge that fact—until now, at 75.

Men have always been gallant to me. None has ever abused me, in any way.

But it was made clear to me, when I was invited, by a man, to join the government (in 1935) in its effort to rejuvenate hope and effort in our people, nation-wide, that I got minimum pay for maximum effort, and he got maximum pay, plus credit title!

What I have accomplished is this: I have survived! I have survived the 'vanitas vanitatum' of the guys who took credit and pay for my achievements.
Godmothers of the Folk Revival
Most histories of the American folk music revival position the movement's two central forces as what David King Dunaway and Molly Beer dubbed the "Lomax-Seeger cultural axis": Alan Lomax's collecting and promotion combined with the banjo-playing enthusiasm of Pete Seeger, Charlie's son. Valiant and Robertson are never mentioned by name in this history, even though their work played a foundational role, as writer Bill C. Malone noted in his biography of folk musician Mike Seeger, another of Charles's sons, "Without realizing it, [Charles] Seeger and his RA colleagues were helping to build the sound track for the emerging folk music revival."
Valiant and Robertson were at the Asheville Folk Festival in July 1936 for what many historians of the folk revival see as a pivotal moment—when Charles's teenage son Pete discovered the five-string banjo and had his eyes (and soul) opened to a new musical world. Alan Lomax was a young man when Robertson and Valiant began their RA work. When, at 21, he asked Seeger for a job in the music unit, Robertson called him "a dear youngster" and registered concern about his readiness for the work, joking that "he did seem to need a nursemaid." A few years later, in 1938, she gave him advice and contacts as he prepared to undertake his first recording trip to the Great Lakes region. Alan Lomax's organization, the Association for Cultural Equity, acknowledges that "it was probably more through Sidney Cowell than anyone that Lomax first became familiar with the musics of the diverse ethnic enclaves of the United States."
Working independently, both Valiant and Robertson pioneered field methods and made contacts with musicians that would feed the revival. Robertson explained that her collecting philosophy was based on establishing friendship and trust: "I came to the conclusion that the collector's visit to make records should be a social occasion, never a business one. . . . Anything like a crisp businesslike manner smacks of the city and will defeat one's end." Valiant cultivated a personal connection with the musicians she recorded, drawing on her own background as a performer to put them at ease, as she described, "I began to learn the trick of getting people to sing, because I would take my guitar, and I would strum a little,
. . . that breaks down the reserves, and they would see that I was modest about it, and honest about it. And then, well, 'Oh, my granddaddy used to sing such-and-such,' and 'Well, I made up a song the other day.'"

Life Choices and Legacies
After leaving the FSA in the late 1930s, Valiant and Robertson both took on higher-profile leadership roles in other New Deal agencies. Valiant became the director of music programs for the National Youth Administration (NYA), where she worked closely with Leopold Stokowski to create youth orchestras, while also continuing to create pageants at folk festivals and record songs at NYA training centers. Robertson became the founder and director of a new WPA project, the California Folk Music Project, co-sponsored by the University of California and the Library of Congress, which allowed her to continue her folk-music collecting and expand her groundbreaking work recording the music of ethnic immigrants and calling it "American."
However, when these New Deal programs came to an end a few years later, each woman chose a different life path from the limited options available at the time. Robertson married the avant-garde composer Henry Cowell, giving her financial stability and a life steeped in music. She also continued her own music collecting, releasing several new collections through Folkways Records in the 1950s, even as she devoted herself to championing her husband's career and—after his death in 1965—his legacy. Valiant chose to live on her own in New York City, where she continued her work writing and producing pageants and plays on an ad hoc basis, without benefit of a government job. In the early 1950s, she was impelled to take on a traditional caretaking role, attending to the needs of her ailing father when no one else would. She moved back to Tennessee, cut ties with New York and Washington almost completely, and started over in Memphis, where she remained for the rest of her life.
Robertson later wrote that her travels as a "government song woman" were "the most fascinating pursuit possible in our day," where she discovered her own "delight in what it is to be American." In several interviews, Valiant reflected that she was privileged to "record some of the hope expressions of this country," especially during a time when people "were lost and frightened and terrified by the Depression. It was my job to stimulate them into hope for better things, and . . . to give them a sense of belonging and of their importance to the country." The stories of these women—as well as the musicians and songs they recorded, and the secret government music program itself—broaden our understandings of the New Deal, American folk music, and the important role that music can play in American civic life.