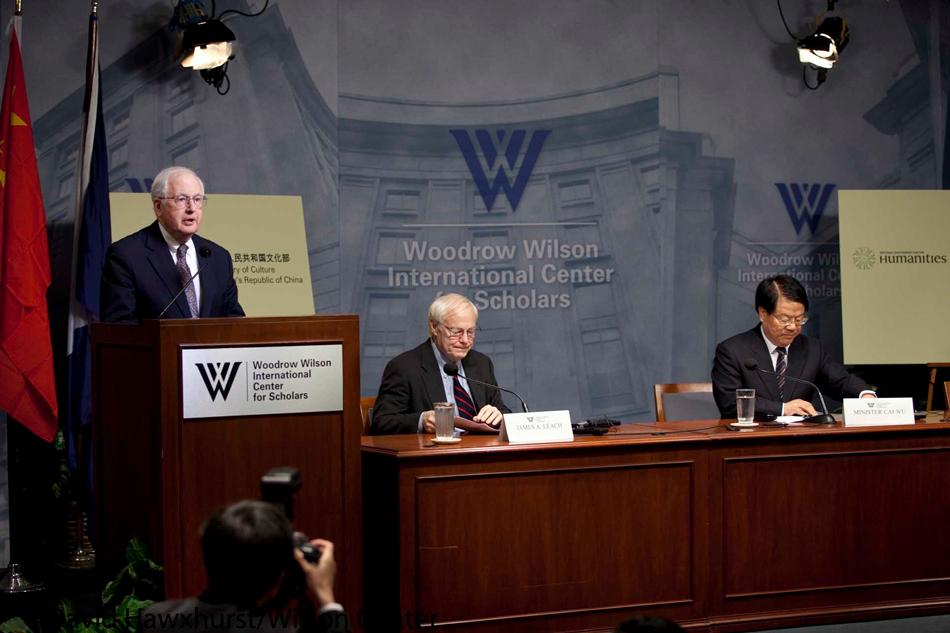 Chinese Minister of Culture Cai Wu stressed the importance of culture to both the domestic and foreign policy agendas of his country at a China-US Cultural Forum on September 21 at the Woodrow Wilson International Center for Scholars in Washington.
After brief introductory remarks by National Endowment for the Humanities Chairman Jim Leach and former U.S. Ambassador to China J. Stapleton Roy, Cai spent the majority of his speech outlining the roles that national culture could play in allowing China to continue its rapid economic development.
Cai also called for a greater degree of cultural exchange between the U.S. and China. "The significance of our bilateral relations cannot be overestimated," he said, noting later that "more and more people have come to realize the increasing importance of culture as an effective way of connecting the hearts and minds of people."
After his remarks, Cai took questions from the audience, which ranged from the history of China's Ministry of Culture to the minister's opinion about the so-called "China threat," the fear that an aggressively developing China will jeopardize the security of Western countries, including the United States. Cai called the threat "a fallacy."
The event, co-sponsored by the NEH as part of its Bridging Cultures Initiative and the Wilson Center, is part of a biennial exchange project of the Ministry of Culture of China and the NEH. To view a webcast of the event, click here.