Blog
50 States of Preservation: The Butler Institute of American Art in Youngstown, OH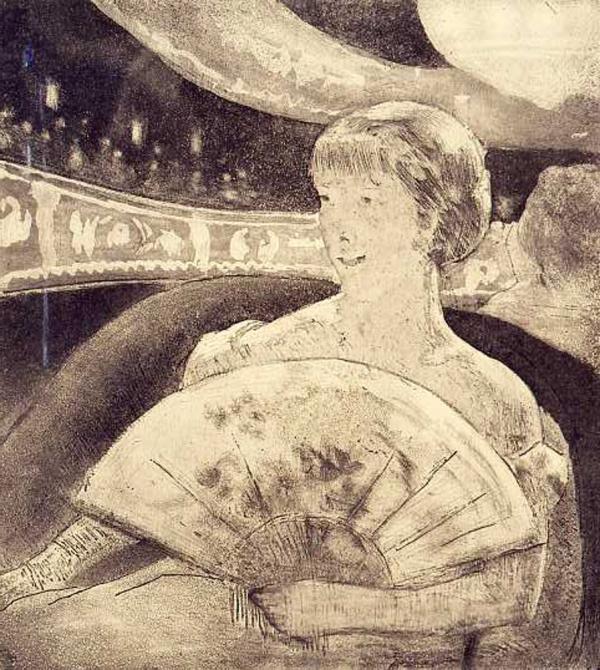 This feature is part of a series we call "50 States of Preservation," in which we are touring small and mid-sized museums, libraries, historical societies, and other repositories across the country to show how they are helping to preserve the nation's cultural heritage.  Read other entries in the series here.
Youngstown, Ohio, is situated in the nation's "Rust Belt."  Formerly, a major center of steel manufacturing, the city is presently making the transition from an industrial to a service economy.  One of Youngstown's icons is the Butler Institute of American Art.  Founded in 1919 by Joseph G. Butler, industrialist and philanthropist, the eponymous institution is generally regarded as the first museum in the country devoted entirely to American art.  It holds more than 20,000 works by noted artists such as Winslow Homer, Mary Cassatt, and Norman Rockwell.  Its collection of works on paper include 9,400 prints, drawings, paintings, and photographs. Dating from 1772, they provide a comprehensive survey of American printmaking.  Some notable examples: an etching by colonial artist Charles Wilson Peale, early lithographs of Currier and Ives, and the creations of James Whistler, John Sloan, Marsden Hartley, Ben Shahn, Jacob Lawrence, and many others.  The museum also has an extensive collection of WPA prints from the 1930s depicting themes of industry, society, and landscapes.  
A portfolio of photographs by Youngstown native George Bennett depicts the last days of the local steel industry, while similar themes can be found in paintings of Pittsburgh and Northeast Ohio by the industrial artist Howard Wormer.  Free to the public, the Butler Institute of American Art receives more than 100,000 visitors each year. It presents its rich collections to the public through exhibits and loans.
Committed to enhancing the preservation of its permanent collection of paper-based materials, the Butler obtained funding from NEH in 2015 for a preservation survey by conservator Jamye Jamison of the ICA Art Conservation in Cleveland.  In the course of her visit, Ms. Jamison also provided hands-on training in conservation procedures for members of the Butler staff.  Among the topics covered in the workshop were the importance of frequently rotating works on paper for exhibition; how to identify objects in need of conservation, treatment, and rehousing; and planning for possible deaccession or transfer of items to a study collection.
In the months following the survey and with the help of student interns from Youngstown State University, the museum's staff produced new hand-written condition reports for approximately 400 paper-based objects, incorporating the information in its collection database. Finally, the results of the NEH project were shared with members of Butler's board and with visiting museum directors and art faculty, who toured the storage area and viewed the flat file drawers where the newly rehoused prints, drawings, paintings, and photographs were stored. According to the Director of the Butler Institute of American Art, Dr. Louis A. Zona, "the NEH grant provided valuable information and the tools to best secure one of America's great collections of works on paper."
In every state, NEH supports organizations that preserve humanities collections.  Preservation Assistance Grants for Smaller Institutions (PAGs) fund projects that help safeguard photographs, letters, documents, prints, moving images, sound recordings, maps, drawings, artworks, textiles, furniture, and artifacts, making them available for future generations.  These collections help researchers, educators, and members of the public better understand the complex stories of the various cities, towns, and tribal groups that make up our nation.
Since 2000, NEH has made nearly 2,000 Preservation Assistance Grants to small and mid-sized organizations to preserve and care for their humanities collections.  In all 50 states, the District of Columbia, and Puerto Rico and the Virgin Islands, PAG awards have funded preservation assessments, purchase of shelving, environmental monitoring equipment, and preservation supplies, and training for staff.  Organizations in all states and U.S. territories are eligible to apply, and the program encourages applications from those new to NEH.  The next application deadline Preservation Assistance Grants for Smaller Institutions is today, May 2, 2017.  If you have any questions about this grant program, please contact us at @email or 202-606-8570.