Blog
50 States of Preservation: New Jersey State Library in Trenton, New Jersey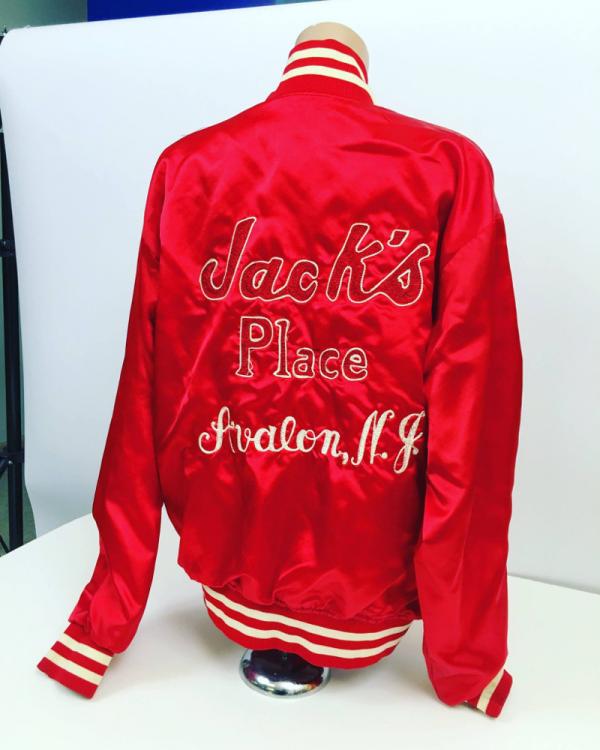 This feature is part of a series we call "50 States of Preservation," in which we are touring small and mid-sized museums, libraries, historical societies, and other repositories across the country to show how they are helping to preserve the nation's cultural heritage.  Read other entries in the series here.
What do you do with a collection of historic letters drenched by floodwaters?  Or if a fire breaks out in a library, and soot and ash damage rare books?  How can you freeze photographs in order to inhibit mold growth?  Floods and fires, explosions and earthquakes: disasters can strike at any time, and libraries often must swing into action to salvage their collections while providing support for their communities at the same time.
Disasters and near misses led New Jersey cultural heritage professionals in New Jersey to form the New Jersey Cultural Alliance for Response (NJCAR).  For example, one New Jersey library endured two explosions, in 1994 and 2010—both caused by utility problems.  Hurricane Sandy's storm surge, flooding, and high winds caused $100 million in damage in 2012.  And many smaller cultural heritage institutions in the state still do not have fully developed disaster plans. 
A recent NEH grant to NJCAR, based at the New Jersey State Library in Trenton, supports training for humanities collecting institutions throughout New Jersey to learn how to protect their irreplaceable cultural heritage materials.
According to New Jersey State Librarian Mary L. Chute, the grant encourages the kind of collaborative effort proven to help institutions in the event of a disaster.  "The National Endowment for the Humanities grant award to NJCAR is extremely welcome," explains Chute.  "New Jersey's cultural heritage institutions and organizations have almost a decade of working together collaboratively for the good of all.  However, often the biggest challenge facing joint efforts is in overcoming the logistics of working through separate and limited funding streams.  Financial support is always welcome, but to have the Endowment respect and support the worth of collaboration and advances for the broader community contributes added value and credibility to our efforts."
Preservation experts from LYRASIS will conduct two-session workshops in North, Central, and South Jersey addressing risk assessment, salvage priorities and methods, and disaster plan development.  "Homework" for participating librarians and museum staff includes drafting an actual disaster plan.  Six weeks later, attendees will review the plans with workshop leaders and continue training.  NJCAR members will follow up to ensure accountability in finalizing and implementing the disaster plans.
New Jersey's unique historical materials reside in a number of libraries, museums, and historical societies in all parts of the state.  They enable public history, scholarly research, genealogy, education, and public programming.  Some examples:
NJCAR believes collaboration is key, and it is currently seeking to expand the effort to include neighboring states Pennsylvania and New York in a Tri-State Alliance for Response Summit.
In every state, NEH supports organizations that preserve humanities collections.  Preservation Assistance Grants for Smaller Institutions (PAGs) fund projects that help safeguard photographs, letters, documents, prints, moving images, sound recordings, maps, drawings, artworks, textiles, furniture, and artifacts, making them available for future generations.  These collections help researchers, educators, and members of the public better understand the complex stories of the various cities, towns, and tribal groups that make up our nation.
Since 2000, NEH has made nearly 2,000 Preservation Assistance Grants to small and mid-sized organizations to preserve and care for their humanities collections.  In all 50 states, the District of Columbia, and Puerto Rico and the Virgin Islands, PAG awards have funded preservation assessments, purchase of shelving, environmental monitoring equipment, and preservation supplies, and training for staff.  Organizations in all states and U.S. territories are eligible to apply, and the program encourages applications from those new to NEH.  The next application deadline Preservation Assistance Grants for Smaller Institutions is May 1, 2018.  If you have any questions about this grant program, please contact us at @email or 202-606-8570.