Blog
50 States of Preservation: Museum of Nebraska Art in Kearney, Nebraska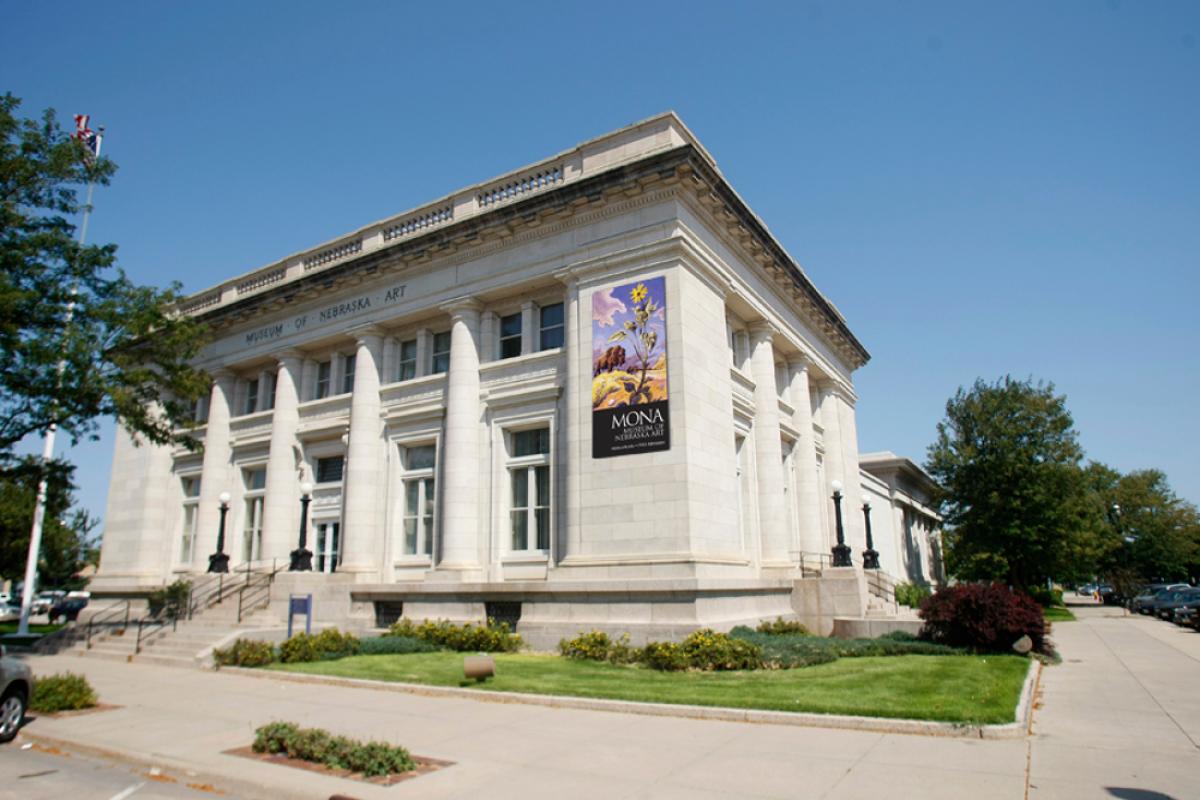 This feature is part of a series we call "50 States of Preservation," in which we are touring small and mid-sized museums, libraries, historical societies, and other repositories across the country to show how they are helping to preserve the nation's cultural heritage.  Read other entries in the series here.
In 1820, Major Stephen Long headed the first government-sponsored scientific expedition to discover the source of the Platte River. One of the expedition's members, assistant naturalist Titian Ramsay Peale, was tasked with collecting and documenting the fauna that they encountered during their mission. His efforts resulted in over one hundred sketches, including some landscapes and scenes of Native American life. Though the group never did discover the source of the river, Peale's works, such as his pencil sketch Stag Resting in a Landscape (1820), help paint a portrait of the territory that would later become the state of Nebraska in 1867. Fittingly, the pencil sketch is now part of the permanent collection at the Museum of Nebraska Art (MONA), home of the State of Nebraska's official art collection since 1979.
Housed in a 1911 Neoclassical Revival building listed on the National Register of Historic Places, MONA is located in the center of Nebraska in Kearney. Its mission statement gets at the heart of the museum's central purpose: "to celebrate the history of Nebraska's visual art for diverse audiences. MONA collects, preserves, researches, exhibits, and interprets the work of artists who were born, lived, trained, or worked in Nebraska or who created artworks that reflect the culture of Nebraska."
With support from National Endowment for the Humanities' Division of Preservation and Access, MONA maintains its collection of over 6,000 objects that tell the story of Nebraska from the early 19th century to the present day. They include 130 photographs by Nebraska native Wright Morris, the recipient of three Guggenheim Fellowships for photography, and works by Harlem Renaissance painter Aaron Douglas, who graduated from the University of Nebraska, Lincoln in 1922. Other highlights of the collection are the works of John James Audubon that focus on indigenous Nebraska wildlife, the entire contents of artist Grant Reynard's studio at his death (comprising approximately 3,000 items), and archival material pertaining to the lives and careers of these and other artists who have helped to shape Nebraska history and culture.
A 2011 Preservation Assistance Grant supported the development of a long-term collections management plan for the museum. According to Collection Coordinator Jean Jacobson, thanks to the NEH award, "MONA was able to develop a collection manual to consolidate policies and procedures using best practices." The grant also enabled Deborah Long, Chief Object Conservator of the Gerald R. Ford Conservation Center, to assess the preservation needs of the museum's collection, with special emphasis on issues like emergency preparedness, integrated pest management, and long-range conservation. Ms. Long was "invaluable as a consultant in reviewing and assessing all areas of operations involving collections," notes Ms. Jacobson.
With support from NEH, the Museum of Nebraska Art will continue to ensure that its collections of art and archival materials, from the works of early artist-explorers like Titian Peale to that of contemporary ceramic artists like Jacquie Stevens and Jun Kaneko, will continue to inform and delight current and future audiences.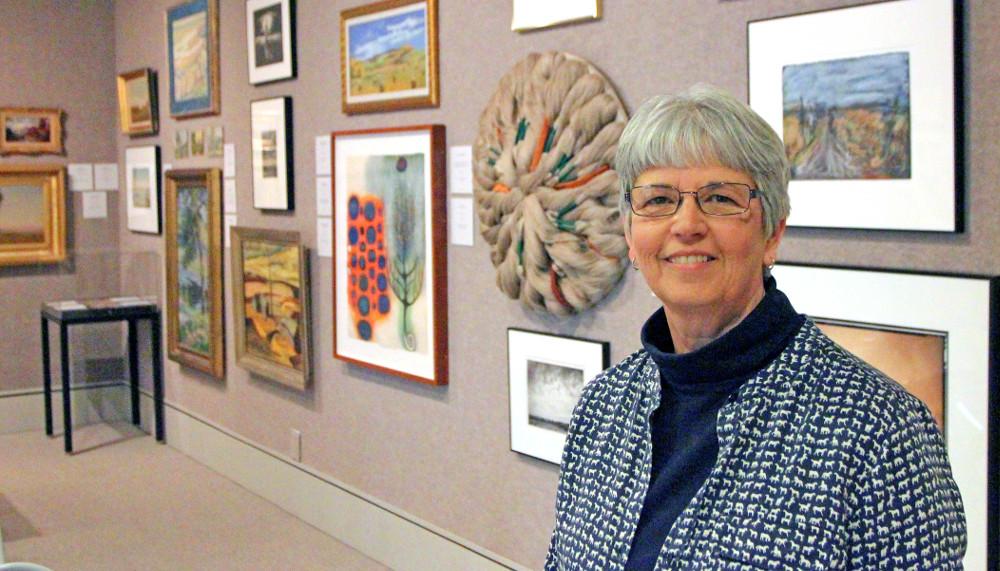 In every state, NEH supports organizations that preserve humanities collections.  Preservation Assistance Grants for Smaller Institutions (PAGs) fund projects that help safeguard photographs, letters, documents, prints, moving images, sound recordings, maps, drawings, artworks, textiles, furniture, and artifacts, making them available for future generations.  These collections help researchers, educators, and members of the public better understand the complex stories of the various cities, towns, and tribal groups that make up our nation.
Since 2000, NEH has made nearly 2,000 Preservation Assistance Grants to small and mid-sized organizations to preserve and care for their humanities collections.  In all 50 states, the District of Columbia, and Puerto Rico and the Virgin Islands, PAG awards have funded preservation assessments, purchase of shelving, environmental monitoring equipment, and preservation supplies, and training for staff.  Organizations in all states and U.S. territories are eligible to apply, and the program encourages applications from those new to NEH.  The next application deadline Preservation Assistance Grants for Smaller Institutions is May 1, 2018.  If you have any questions about this grant program, please contact us at @email or 202-606-8570.