Blog
50 States of Preservation: Dubuque Museum of Art in Dubuque, Iowa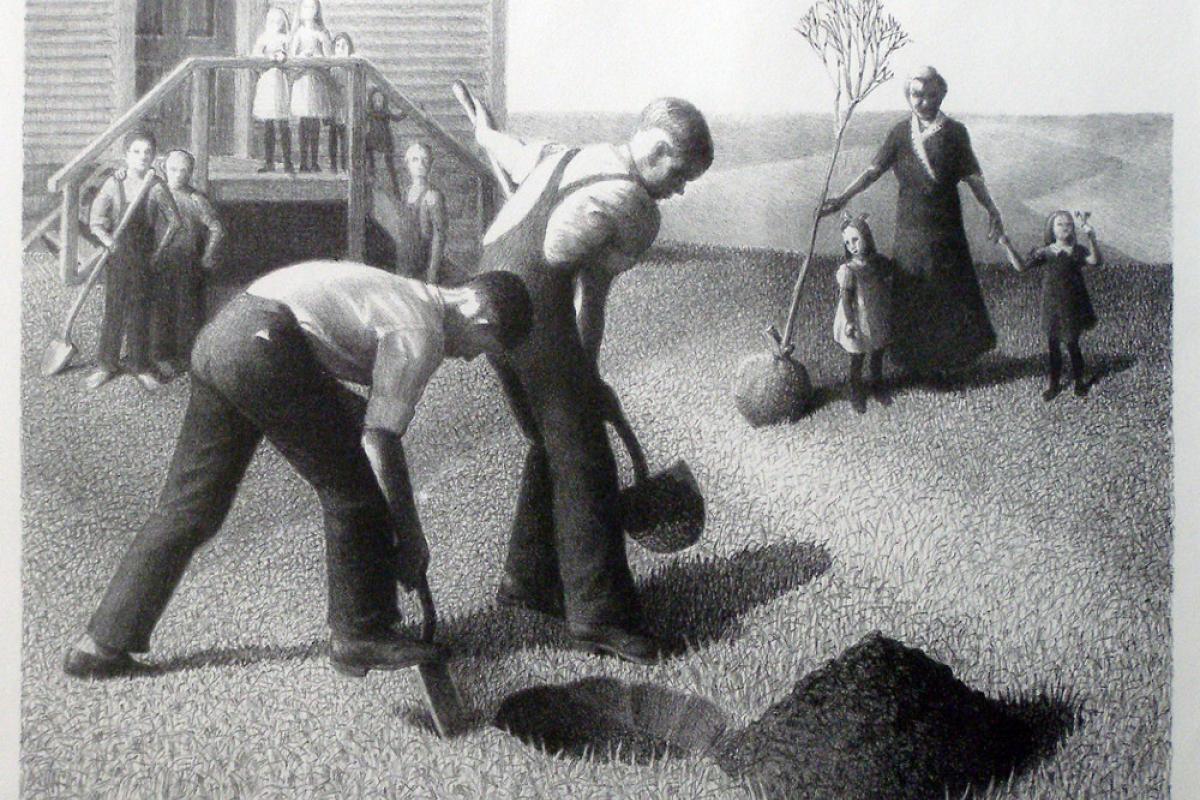 This feature is part of a series we call "50 States of Preservation," in which we are touring small and mid-sized museums, libraries, historical societies, and other repositories across the country to show how they are helping to preserve the nation's cultural heritage.  Read other entries in the series here.
From the open plains to a thousand lakes, the Midwest has long been fertile ground for American art.  The region, once dominated by the shifting Western frontier, is a patchwork of farm and city, industry and agriculture, and mingling native and immigrant cultures.  While the coasts have sometimes dominated attention, artists in the Midwest have created a rich legacy all their own in response to the landscapes, climates, economies, architecture, and peoples of their region. The Dubuque Museum of Art in Iowa places the diverse works of America's heartland front and center.
"Regionally-focused collections like that of the Dubuque Museum of Art benefit from NEH support to help preserve and promote our cultural history," explains Associate Curator and Registrar Stacy Peterson.  "It is important to support regional art collections as they not only tell the stories of our diverse nation but they make those stories easily accessible to the wider population."
First organized in 1874 as the Dubuque Art Association, the museum is the oldest cultural institution in the state of Iowa.  Its collections are largely rooted in the Midwest.  In a massive project beginning in the late 19th century, Edward S. Curtis spent over 30 years photographing Native Americans from over 80 tribes, seeking to capture "traditional" native life in the West.  Iowa native Grant Wood's paintings, including the iconic American Gothic, comment on rural life, helping inspire the American Regionalism art movement.  Children's book illustrator Art Geisert's drawings depict the intricate whimsy of farms, animals, and people on the prairies.  Mauricio Lasansky, one of the "fathers of modern printmaking," established the University of Iowa's celebrated print workshop.  And Alfred Caldwell's plans for Dubuque's Eagle Point Park showcase Frank Lloyd Wright's Prairie School of architecture, born in the American Midwest.
With support from an NEH Preservation Assistance Grant, preservation expert Elisa Redman of the Midwest Art Conservation Center conducted a general preservation assessment of the Dubuque Museum of Art's collections and facilities in May 2017.  She will offer short- and long-term recommendations for the conservation of the collections for years to come, even as the museum grows and expands.
The Dubuque Museum of Art uses its 2,300 paintings, sculptures, and works on paper in an active program of education and outreach—from babyhood on up.  Every second grader in Dubuque's public and private schools tours the museum and participates in interactive learning.  The museum conducts special programming for adults with early-stage dementia and their caregivers.  And the art is used in loans for exhibitions and historical research and learning.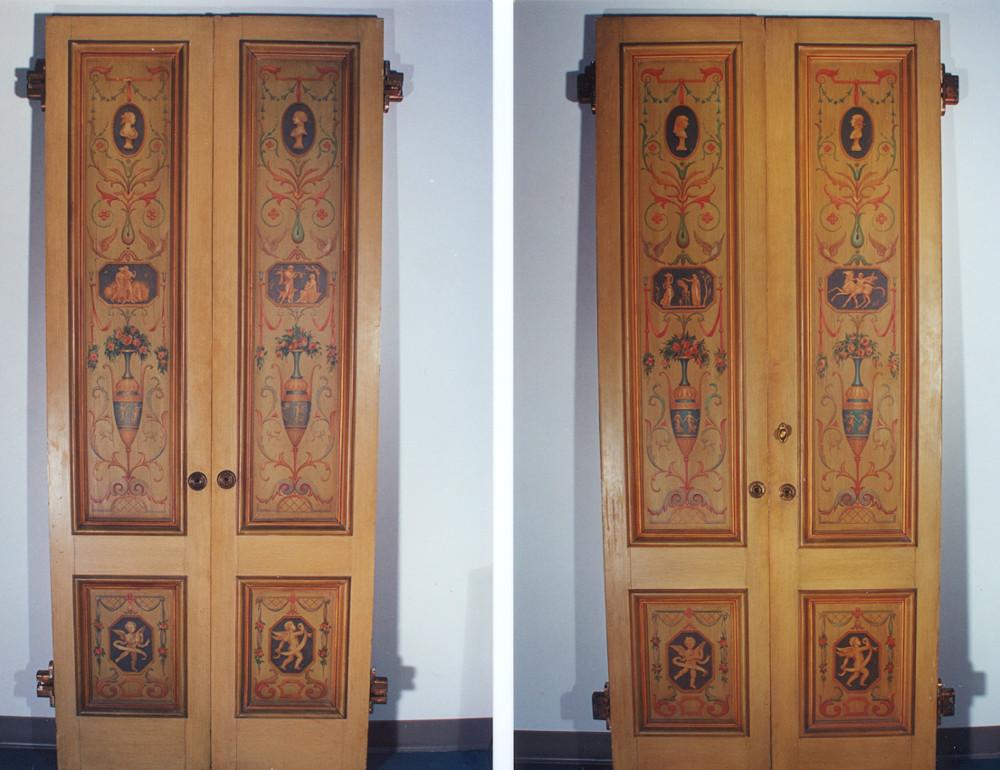 "The Dubuque Museum of Art is very grateful to the National Endowment for the Humanities for this award," said Executive Director David Schmitz.  "This project helps fulfill our charge to preserve our collections, which are held in the public trust for future generations to enjoy and learn from."
In every state, NEH supports organizations that preserve humanities collections.  Preservation Assistance Grants for Smaller Institutions (PAGs) fund projects that help safeguard photographs, letters, documents, prints, moving images, sound recordings, maps, drawings, artworks, textiles, furniture, and artifacts, making them available for future generations.  These collections help researchers, educators, and members of the public better understand the complex stories of the various cities, towns, and tribal groups that make up our nation.
Since 2000, NEH has made nearly 2,000 Preservation Assistance Grants to small and mid-sized organizations to preserve and care for their humanities collections.  In all 50 states, the District of Columbia, and Puerto Rico and the Virgin Islands, PAG awards have funded preservation assessments, purchase of shelving, environmental monitoring equipment, and preservation supplies, and training for staff.  Organizations in all states and U.S. territories are eligible to apply, and the program encourages applications from those new to NEH.  The next application deadline Preservation Assistance Grants for Smaller Institutions is May 1, 2018.  If you have any questions about this grant program, please contact us at @email or 202-606-8570.