Blog
Update: ODH Support for Crowdsourcing in 2015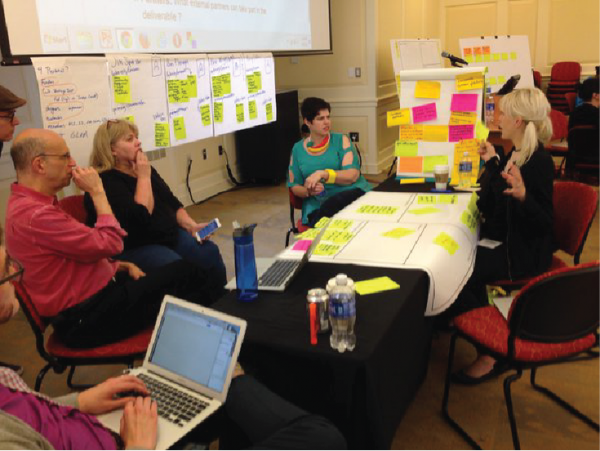 ODH has been supporting crowdsourcing initiatives in the humanities for over five years, dating back to our first grant to Mary Flanagan's Metadata Games project in 2009 and George Mason University Center for History and New Media's Scripto transcription tool in 2010. Since then, we've seen other NEH divisions and other funding agencies jump on the bandwagon by supporting projects that invite sometimes vast numbers of people to participate in the humanities by tagging collections, transcribing documents, or contributing their own born-digital material.
In the past year, we've been pleased to support two major developments for the crowdsourcing community:
Crowd Consortium Proceedings: Back in April 2015, we announced a meeting co-hosted by the University of Maryland and Dartmouth College, with support from NEH, the Institute of Museum and Library Services, and the Sloan Foundation. The meeting brought together librarians, archivists, scholars, scientists, designers, and other experts with a stake in the emerging Crowd Consortium, a growing network of cultural heritage institutions engaged in crowdsourcing or community sourcing projects. The three-day meeting was incredibly productive in identifying concrete goals for the near future, such as the need for additional training and professional development, but it also amassed a rich collection of notes, videos, social media, and project inventories, all of which informed a comprehensive proceedings publication.
Scribe Software Platform Release: With the support of a Digital Humanities Implementation Grant, the New York Public Library and Zooniverse partnered to develop Scribe, a sophisticated, open-source platform created as a foundation for any number of potential community transcription projects. The software is especially useful for projects dealing with highly structured data such as account ledgers or maritime logbooks. You can access the project code here or get to work transcribing 19th-century real estate records or World War I military personnel files.
Learn more about NEH's support for crowdsourcing in the video below: