Blog
Toward a More Perfect Union in Minnesota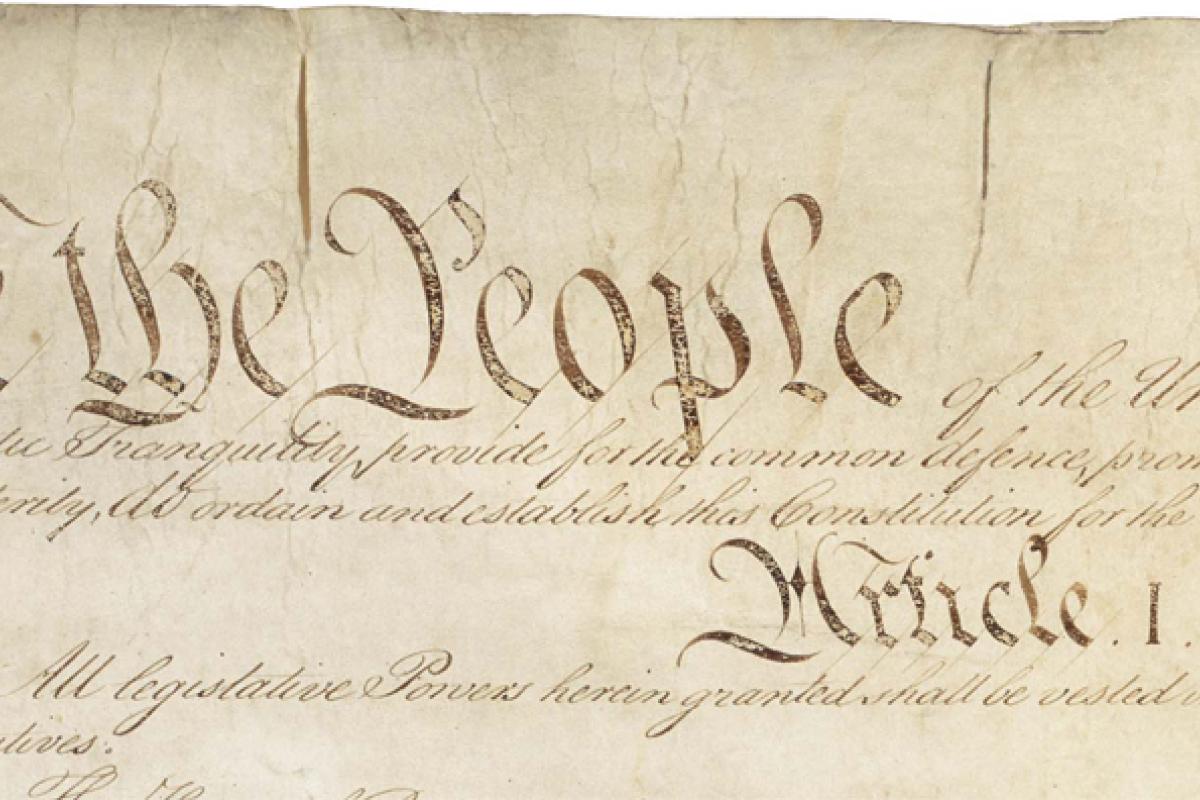 This year, Minnesotans will have the opportunity to take part in conversations about the United States Constitution thanks to a unique partnership between the Minnesota Humanities Center and Twin Cities Public Television's acclaimed series CONSTITUTION USA with Peter Sagal.
Toward a More Perfect Union, a new initiative from the Minnesota Humanities Center, seeks to bring Minnesotans of diverse backgrounds and experiences together to explore the Constitution as a living document that affects all of their lives. The Humanities Center has worked to build a thoughtful, literate, and engaged community for all Minnesotans and these community conversations will help further these goals using the power of conversation to explore basic questions about our democracy. What better way to explore the Constitution and the responsibilities of American citizenship than through lively, respectful discussions?
Community organizations throughout Minnesota are invited to apply to host Toward a More Perfect Union. Selected host communities will receive detailed training and orientation about hosting a community conversation, will work with the Humanities Center's trained conversation facilitators, and will use specially created video resources from tpt's CONSTITUTION USA.
Toward a More Perfect Union's guiding resource is the acclaimed four-part PBS television series CONSTITUTION USA with Peter Sagal, produced by Minnesota's own Twin Cities Public Television (tpt) in association with Insignia Films. The series' themes include the relationship of the federal government and the states, individual freedoms and the Bill of Rights, equal protection and due process under the law, and popular sovereignty and the separation of powers.
The deadline for host community applications is January 22, 2014. All community conversations must take place between March and November 2014. For more information on host community requirements, or to apply online, please visit www.minnesotahumanities.org/constitution.