Blog
CONSTITUTION USA With Peter Sagal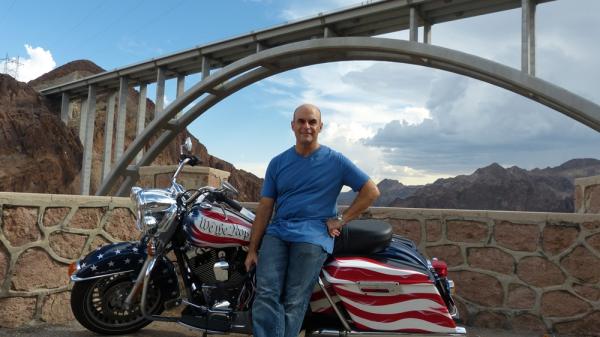 Join Peter Sagal, host of NPR's popular Wait Wait… Don't Tell Me!, on a four-hour cross-country road trip to discover the United States Constitution in 21st century American life. Along the way, Sagal talks with Constitutional historians such as Richard Beeman, Professor of History, University of Pennsylvania; legal experts such as Akhil Reed Amar, Professor of Law and Political Science, Yale University, and citizens whose lives have been touched by Constitutional decisions. Presenting contemporary legal questions, Sagal and his team of scholars examine the Constitutional framework that has informed similar debates over the past 200 years. Presenting both historical and recent cases that illuminate the human impact of Constitutional interpretation, the film and website offer a humorous and thought-provoking gateway to further explore the relevance and meaning of United States Constitutional law.
The series was produced for PBS by tpt National Productions in association with Insignia Films and, through partnerships with The National Constitution Center, iCivics, and PBS NEWSHOUR, features a comprehensive array of education and engagement resources. The National Constitution Center developed customized digital educational materials, a Spanish language version of the Constitution, and a timeline for the website. iCivics produced the online game about federalism found on the project website. James Madison's Montpelier Center for the Constitution created online continuing education materials, a Bill of Rights mobile app, and a web-based interactive Constitution. PBS NEWSHOUR's Student Reporting Labs initiative will enable local journalists in 35 cities to work with high school students to produce programming that explores constitution issues relevant to their local communities.
In addition to the more formal educational content, additional interviews, information related to the creation of the series, and streaming video, the website includes three quizzes to test your Constitutional knowledge: Becoming a U.S. Citizen, based on questions asked during the oral U.S. citizenship exam; Do I Have a Right, in which you run a firm of lawyers who specialize in constitutional law; and Branches of Power, in which you write laws while juggling the roles of all three branches of government.
Constitution USA with Peter Sagal premiered on PBS starting Tuesday, May 7, 2013.
Episode One: "A More Perfect Union," Tuesday, May 7, 9pm, EDT
Episode Two: "It's a Free Country," Tuesday, May 14, 9pm, EDT
Episode Three: "Created Equal," Tuesday, May 21, 9pm, EDT
Episode Four: "Built to Last?" Tuesday, May 28, 9pm, EDT
To learn more about the series, find additional resources, download the Constitution (in English or Spanish), and watch the films, visit pbs.org.
Series Credits
Director: Stephen Ives
Producer: Amanda Pollak
Co-Producer: Christopher Buchanan
Host: Peter Sagal
Written by Jaime Bernanke with Peter Sagal
Editors: Omry Maoz, Jim Isler, and David Teague
Cinematographer: Buddy Squires
Original Score: Peter Rundquist
Senior Managing Producer: Ted Hinck
Executive Producer: Catherine Allan
Executive in Charge of Production: Gerald Richman