Blog
Time to Start Thinking about your Next DHAG Proposal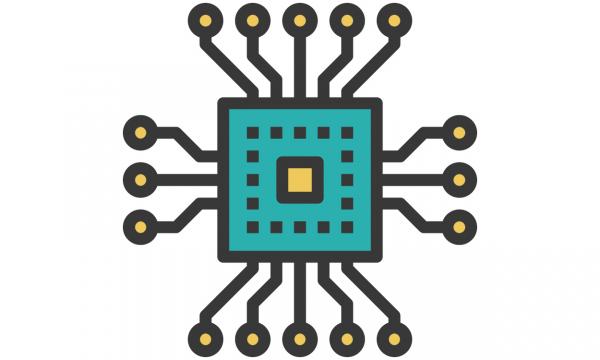 We are pleased to announce that the application materials for the 2022 Digital Humanities Advancement Grants (DHAG) program are now available for the January 14 and June 24, 2022 deadlines. Take some time to review the updated Notice of Funding Opportunity (NOFO), as some of the application components have changed.
For the first time since launching the DHAG program, we have increased the award ceilings for Level II (up to $150K) and Level III projects (up to $350K, with option for $50K in matching funds).  
We are now asking that all applicants respond to one or more of our current funding priorities on the first page of the Narrative: 
research and refinement of innovative, experimental, or computationally-challenging methods and techniques 
enhancement or design of digital infrastructure, such as open-source code, tools, or platforms, that contribute to and support the humanities 

research that examines the history, criticism, ethics, or philosophy of digital culture or technology and its impact on society, including racial, religious, and/or gender biases 

evaluative studies that investigate the practices and the impact of digital scholarship on research, pedagogy, scholarly communication, and public engagement 
If your DH project falls outside of these priories, don't fret, because there are many other grant programs at the NEH that also fund digital humanities projects. To find the right fit, particularly for building digital collections, developing DH curricula and courses, and designing content-rich digital public humanities projects, please consult these resources to help find the right program to support your work. 
Also new in this year's NOFO, is more guidance to help applicants determine an appropriate funding level based on the proposed activities and outputs for their projects. 
Helpful Reminders  
Please remember that details matter when completing a grant application.  
Applications will be declared ineligible for review if they do not include all required sections and components. Follow all "musts" outlined in the NOFO, especially page limits. 
As you put the finishing touches on your application, please check the formatting of all PDFs before final submission, just as you might for spelling and grammar mistakes. Give yourself some extra time ahead of the deadline to account for formatting changes introduced while saving documents as PDFs (ie, paragraphs drifting onto extra pages, links that aren't properly embedded). 
We no longer accept letters of support, so please do not spend time requesting these from colleagues who are not involved in the project. We will remove any letters submitted by individuals not named as personnel in the project. 
Application Draft Procedures  
As in past years, ODH invites all potential applicants to get in touch with program staff and to submit a draft for a non-binding review.  
We have slightly modified our process for 2022. Anyone wishing to submit a draft, should send a narrative, preliminary work plan, and/or preliminary budget as a single attachment (one file) to @email, no later than 8 weeks before each deadline. In the body of the email, please indicate the proposed funding level, lead project director, institution name, and preliminary title for the project. 
DHAG Draft deadlines for 2022 
November 15, 2021 at 11:59 p.m. Eastern for the January 14, 2022 deadline 

April 25, 2022 at 11:59 p.m. Eastern for the June 24, 2022 deadline 
Applicant Resources & Webinar 
ODH will host a live webinar on October 28, 2021 from 2:00-3:00 pm (Eastern time) to review the application process.  Check the program resource page for more information on registration.  
Don't worry if you can't make the session, we'll post the recording and a PDF of the slides.  
Additionally, we offer many resources to help applicants write strong proposals. Please be sure to take some time to read these posts and guides as you think about your next project:       
As always, when you have questions, please don't hesitate to contact the ODH, @email. We are here to help and are eager to learn more about the research projects you are seeking NEH fund to support.