Blog
Teaching Resiliency: Preparing Alaska's Cultural Organizations for Emergencies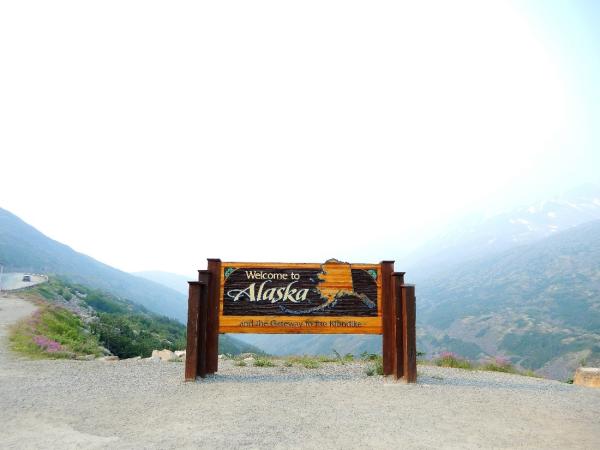 Alaska is a hotbed of natural and human-caused disasters. Eighty percent of the active volcanoes in the United States are in Alaska, and the state experiences more earthquakes than any other region of the country. Although large-scale disasters such as the 1964 Good Friday earthquake and the 1989 Exxon Valdez Oil Spill garner international attention, annual events, from forest fires and flooding to windstorms that elsewhere are classified as hurricanes, are etched just as deeply in residents' memories.
Throughout these upheavals, the communities and collecting institutions of Alaska persist. Alaska is home to 91 public libraries and 68 Tribal libraries, approximately 100 museums and cultural centers, and more than 105 institutions with archival holdings. Diverse displays of cultural heritage range from the Nolan Center, a waterfront facility in Wrangell that serves as a museum, community theater, movie theater, and civic center, to the Talkeetna Historical Society in Talkeetna, an unincorporated community that is the base for expeditions to Denali, and the Museum of the Aleutians, which documents 9,000 years of Aleutian life through ecofacts, bone and lithic artifacts, and Unangan ethnographic items.
Despite the historical significance of their collections, Alaska's small, rural institutions have been particularly ill-equipped to withstand regional and local disasters. According to the 2010 Alaska Museum Study conducted by the Alaska State Division of Libraries, Archives, and Museums, only 12 of 60 museums reported having more than five full-time staff members; the largest number (17) reported having zero full-time staff. Staff at small institutions rarely have the time or funds to partake in high-quality emergency preparedness training programs, and the responses of the state's trained professionals are hindered by Alaska's size and geographic complexity. In light of this, the Alaska Department of Education and Early Development received a Preservation and Access Education and Training grant in 2020 to train three cohorts of regional humanities practitioners to prepare for and confront local-level emergencies that threaten their collections.
Following a switch to online programming due to the travel-related impacts of COVID-19, the first cohort of the Preparing Alaska's Cultural Organizations for Emergencies (PACO) program underwent orientation on February 25, 2021. Eighteen library, archive, and museum professionals from 13 collecting institutions enrolled in the free, eight-module online course, which included assignments targeted at performing risk assessments, writing emergency preparedness and response plans, and conferencing with first responders and emergency managers. Participants received additional guidance from weekly meetings with coaches and live discussions with peer institutions. Between Cohort B and Cohort C, another 22 institutions completed the course by mid 2022.
Institutions of all sizes benefited from the PACO program. The Dorothy Page Museum & Historic Townsite, originally built in 1931 as a community hall, became the first museum in the City of Wasilla in 1967. Visitors can now sit in Wasilla's first schoolhouse, use a dog-sled simulator to learn about the historic Iditarod Trail, and inspect artifacts and artwork from Native Ahtna and Dena'ina Athabascans. Another institution served by this grant is the Alaska Jewish Museum, founded in 2004 as a gathering place and historical repository for Alaska's Jewish population. Larger institutions, including the Alaska State Archives and the University of Alaska Anchorage, participated in PACO's efforts to bolster small, mid-sized, and large institutions' readiness for emergencies.
After the completion of the final session, PACO invited participants to one of three in-person workshops focused on collections salvage. Hosted in Wasilla, Juneau, and Fairbanks in coordination with local fire departments, each three-day mock disaster workshop provided participants an understanding of a particular region's standard for response while facilitating networking between often isolated cultural organizations and conservation experts. Fire experts demonstrated setting, fighting, and extinguishing fires, and museum conservators taught triage and salvage techniques to reduce damage to affected collections. Forty-four staff members from 34 heritage organizations returned to their communities with the strategies and skills to protect their collections—and thus their cultures and histories—from disasters. The full course, in addition to video lessons, is accessible to interested organizations across the country via the Alaska State Museums website. The Alaska Heritage Emergency Network (AHEN), which was developed alongside the PACO program, will continue to empower Alaskan cultural organizations to fight future disasters.
The narrative section of the Alaska Department of Education and Early Development's application for this project is also available. Interested applicants can read the successful sample here. Much of the information for this blog post came from this publicly available document and the public-facing websites and curricular materials developed as part of this grant, as well as from its final report.
Dana Blatte, an undergraduate studying cultural anthropology and creative writing at Hamilton College, was an intern in the NEH Division of Preservation and Access during the summer of 2023.