Blog
Preservation Assistance Grants Turn 20!
A Successful First-time NEH Applicant's Story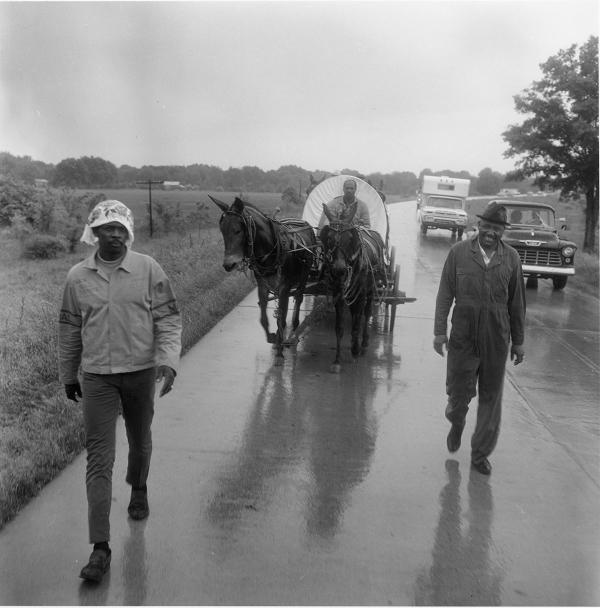 NEH's Preservation Assistance Grants for Smaller Institutions turned 20 in 2020! "PAGs" are for the nation's small and mid-sized libraries and museums, its historical societies and archives with more modest budgets, its town and county records offices, and similar organizations. The awards help such cultural institutions improve their ability to preserve and care for their significant humanities collections.
The program provides up to $10,000 for preservation assessments, furniture and supplies, education and training, disaster planning, and/or mentoring, and up to $15,000 for projects related to "A More Perfect Union," addressing the nation's 250th anniversary in 2026. Applications are welcomed annually, with the next deadline set for January 14, 2021.
Below is the first in a series profiling the PAG program and its recipients: a conversation with an applicant whose institution was successful on its first time at bat. Project director Carol McCarley shares her experiences in applying to the program and offers advice to prospective applicants, as chief archivist of the Ernest C. Withers Collection Museum and Gallery in Memphis, Tennessee.
Who they are: The collection holds and displays the work of Dr. Ernest C. Withers from his 60 years as a photographer and photojournalist. His images reflect the African American community in the Deep South from the 1940s to 2007, representing the civil rights movement, sports, music, politics, and lifestyle. The museum and gallery are located on Beale Street, "The Home of the Blues," in Memphis, which played a pivotal role in America's civil rights history.
Why they sought this award from NEH's Division of Preservation and Access: To purchase environmental monitoring equipment and housing supplies for photographic negatives and prints. The equipment and supplies will support the care of the museum's oldest materials as the next phase in long-term preservation efforts.
Preservation & Access: How did you hear about NEH Preservation Assistance Grants for Smaller Institutions?
Carol McCarley: I'm a librarian by profession, and I kind of know about grants and how to find information. We had a grant writer on staff at the Withers for a while, and she also kept her eye out. I believe she first heard about this particular one and passed it on to me. It sounded like something for my area.
Did you have any concerns about applying for an NEH grant?
Not really. The application had what we needed to know. You do the best you can. It satisfied to a "T" what we needed, so we jumped on it.
Had you applied for other grants before?
There are two entities for the Withers Collection: the museum and the archives (my area).  Several years ago the museum received some local—maybe it was state—grant funds that were allocated to the museum and the archives. It was a little different procedure. There was a grant administrator on staff, and we worked together on it. I supplied the background information, and she compiled it. So I had the training. The grant administrator left before the PAG application; however, we discussed what should go in the project description. Since this application was not as extensive as others, she turned it over to me and moved on to other things.
What was the PAG application process like?
I didn't think the application was that extensive, in terms of the questions and the background work that we had to compile. It was pretty straightforward, so I was able to answer quickly, succinctly. That helped. You give specifics. Supply this information, this information. Our needs fit it, so we applied.
We did have to stop and reevaluate our path to achieving a long-term goal: the preservation of the entire collection. It was a little frustrating to stop our archiving work and focus on another, immediate demand, the preservation of one category [images]. I had to decide on changing the workflow and reallocating staff responsibilities.
The most time-consuming part of the process was writing in a few words and in a little space the project description. But knowing your audience, your project, and your needs makes it easier.
Did the process of applying for the grant, in and of itself, yield any rewards?
The process was rewarding because it required me to review our short-term and long-term goals and make adjustments. We turned a long-term goal into several short-term goals that would accomplish the same objective but much more efficiently. This move proved to be time-saving, cost-effective, and ultimately better for the long-term preservation of the entire collection. Specifically, our collection of historic photographs and negatives is quite large. It is arranged into five categories based on subject matter: civil rights, sports, music, politics, and lifestyle.  Our archiving work is based on a category's historical significance and popularity as a research topic, and the civil rights category was our first priority.
We were finishing work on this category and realized that we needed to act quickly for its preservation, rather than wait until work on the other categories was completed. We had preservation plans for the entire collection according to our long-term goals. We now realized this was not the best approach. It helped us recognize areas in which we needed professional help sooner rather than later and made getting this help a priority, rather than remaining a long-term goal.
Of course, we learned about equipment and supplies on a small scale, which we have applied when considering preservation for our next category and eventually will apply to the entire collection. We learn by doing, trial and error.
Will you apply for more grants, NEH or other?
Yes—we will certainly apply for more grants from local, state, and federal agencies. And private organizations. It's a good way to review our needs. 
What's your advice to a first-time PAG applicant?
Know your audience: the grant reviewer. Grant reviewers usually have a lot of requests. Follow the directions on the application; be brief and to the point. Answer all of the questions, but do not add lots of information that has not been requested.
Know your needs. Be specific on what you are asking for.
Start small. Get some experience. There may be less competition [for PAGs]. But we probably would still have applied even if it had been a larger grant because we had a need.
Reach out to other organizations that may have applied for grants from the same agency.  Ask for advice. Many communities have grant-writing groups that are willing to help and share information. Your public library is a good place to find these and information on grant-writing skills.
Is there anything you'd like to add?   
Be patient!