Blog
New Dangers and Opportunities of Technology Grant Program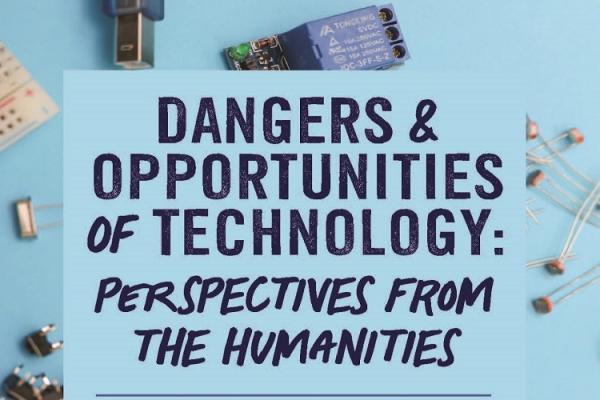 How is social media shaping democratic processes? How does an increased demand for electricity impact the ancestral lands, customs, and cultures of Native communities? Some of today's most challenging questions are intertwined with technology. Dangers & Opportunities of Technology: Perspectives from the Humanities (DOT), a new grant program from the National Endowment for the Humanities (NEH) Office of Digital Humanities (ODH), is a direct call for research that explores the relationship between technology and culture and its dramatic impacts—both positive and negative. 

Our goal with this program is to support projects analyzing technology, broadly defined, and its impact on society through the humanities and humanistic social sciences. We hope to attract scholars from a wide range of disciplines interested in tackling these critical contemporary issues.
The DOT program offers separate funding categories for projects led by a single researcher (up to $75K) and projects led by collaborative teams with more than one project director (up to $150K). Teams may include students and members of community groups, such as churches and cultural centers, carrying out a broad range of activities leading to different types of deliverables, such as organizing field-wide convenings; conducting studies or interviews; designing experiments or prototypes; or developing articles, books, documentary films, websites, or podcasts.
In addition to their proposed outputs, we will ask that each grantee write a white paper that will be available publicly on the NEH website, joining white papers from other ODH awards in the NEH-funded projects database.
Applications are due February 2, 2023, and awardees will be notified in August 2023.
To learn more about the program, watch the recorded webinar on YouTube.
Don't forget to take advantage of the resources for applicants to the NEH Office of Digital Humanities and to contact us directly with questions odh@neh.gov.