Blog
Challenging America to Strengthen Access to the Humanities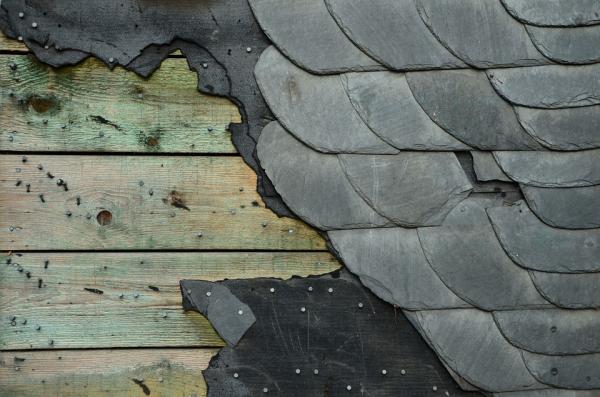 Big ideas often mean big investments. And that's the thinking behind NEH's new Infrastructure and Capacity Building Challenge Grants. These awards of up to $750,000 multiply the impact of federal funds through public-private partnerships to build capacity and infrastructure in the museums, libraries, historic sites, and other humanities organizations treasured by Americans.
Right now, a second-grader on a school field trip can get close enough to a painting to see how the paint was slathered on with a knife. A bored teenager can be transported to a vanished world by paging through black-and-white photographs. A member of the public can attend a lecture revealing the history of her hometown. Researchers can tour 3-D models of ancient temples destroyed in war.  Historians can make new discoveries about the past because archivists have carefully cataloged folders of old letters.
And you can find a common thread of humanity with a fictional character in a novel.
Access to paintings, archives, programs, books, and digital resources should be available to researchers, educators, scholars, students, and members of the public in small towns and big cities across the country.  That's why, when Congress founded the NEH and the NEA in 1965, it declared that "The arts and the humanities belong to all the people of the United States."
But paintings, books, manuscripts, and lectures need homes in libraries, museums, and archives. Communities need spaces to meet and learn, researchers need places to study and share ideas, and digital projects need to be refreshed and sustained. NEH's goal is to preserve and extend access to the nation's cultural heritage by improving infrastructure...
That can mean building a new public library, renovating a museum wing, or updating digital code. 
Infrastructure and Capacity Building Challenge Grants require awardees to raise matching funds. This serves as an incentive for private foundations and state and local governments to invest in community infrastructure. And, because grant recipients (depending on institution type and size of the award) must raise matches of up to three or four times the federal dollars awarded, the program aims to strengthen the basis for public-private partnership well beyond the life of an NEH grant.
"As our nation approaches its 250th anniversary in 2026, we want to ensure that the buildings, objects, and documents associated with our founding are protected for future generations," said NEH Chairman Jon Parrish Peede, in announcing the first round of NEH Infrastructure and Capacity Building grant awards. These NEH-supported humanities infrastructure projects, he noted, "will foster the long-term health and sustainability of America's cultural institutions."  
What activities will these grants support? Strengthening infrastructure and capacity in the humanities can mean many things. Building new centers for research and learning.  Renovating historic houses.  Sharing art works stored in museum basements. Creating conservation labs to preserve deteriorating video and sound recordings. Documenting cultural heritage sites threatened by war or natural disasters. Improving digital architecture to make projects more accessible in the long-term.
The Juneau Arts and Humanities Council, for example, will construct the first-ever arts and culture center in Alaska's capitol city. The historic Reynolda House in Winston-Salem, North Carolina, will secure its 100-year-old signature tile roof to prevent damage to its collection of artworks caused by leaking water. The Frank Lloyd Wright Foundation will update Scottsdale, Arizona's Taliesin West venue for performing arts. And the Nelson-Atkins Museum of Art in Kansas City, Missouri, will upgrade its technology for sharing its rich art collections with the world digitally. 
We'll be telling the stories of these and other recipients of this round of Infrastructure and Capacity Building Challenge Grants in our "Challenging America" web series.
The NEH thinks spending money on infrastructure and capacity now will pay off over the long-term for these organizations and for the ability to connect with the humanities. "Democracy demands wisdom and vision in its citizens," and access to art, literature, history and other humanities should be available to all Americans.
Interested in applying for an Infrastructure and Capacity Building Challenge Grant?  Applications for the program's third round are due May 15, 2019. View everything you need to submit an application here, or contact NEH's Office of Challenge Grants at 202-606-8309 or @email to speak with program staff about your project.