Blog
August 2020 Awards in Preservation & Access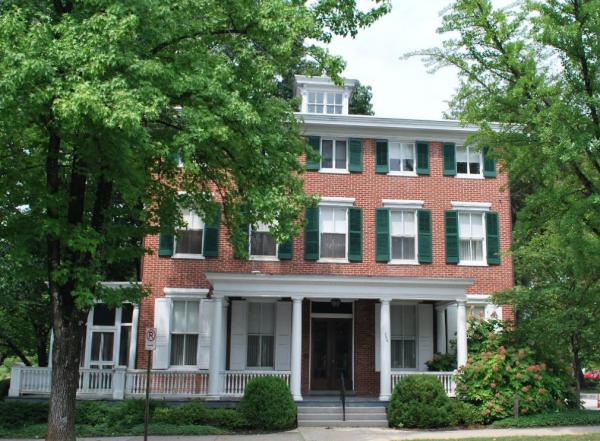 Congratulations to the following institutions! Fourteen awards were made for Sustaining Cultural Heritage Collections projects. Sixty-eight awards were made for Preservation Assistance Grant projects. Six awards were made for continued digitization of U.S. newspapers through the National Digital Newspaper Program for inclusion in Chronicling America.
SUSTAINING CULTURAL HERITAGE COLLECTIONS
Amistad Research Center, New Orleans, LA Award: $49,754
A planning project to develop recommendations for improving the storage environment at the Amistad Research Center (ARC), an independent archives and manuscripts repository located at Tulane University with extensive holdings on the history of African Americans from the 1780s to the present.
Autry Museum of the American West, Los Angeles, CA Award: $43,863
A planning project to explore sustainable preservation strategies that can address deteriorating environmental conditions in museum storage and exhibition areas. Improved environmental conditions would preserve the Autry's collection of over 600,000 historical, archival, and library materials and works of art that represent the diverse cultures, perspectives, and ideas of the American West.
Bishop Indian Tribal Council, Bishop, CA Award: $49,455
A planning project to improve environmental conditions for the storage and exhibit spaces of the tribe's cultural center, which holds 4,500 archaeological and ethnographic artifacts and approximately 3,000 historical documents representing the cultural heritage and lifeways of the Paiute and Shoshone people. A team of consultants would work with the applicant to evaluate current collections policies and the climate control system, identify lighting and energy efficiencies, and establish an environmental monitoring program.
Buffalo Bill Memorial Association, Cody, WY Award: $48,933
Planning for storage spaces at all six of the center's collecting units, resulting in recommended improvements that would maximize preservation environment, space efficiency, and access to collections by staff and the public. Center staff would work with a consulting conservator, architect, and engineer to develop the plan.
Gettysburg College, Gettysburg, PA Award: $50,000
A planning project to assess and develop sustainable preventive conservation and storage strategies to protect a collection of 2,700 fine arts objects. The assessment would include an evaluation of the 1890's-era, 6,540 square foot McPherson House to determine how it could be adapted to satisfy needs for collection storage, educational programming, and improved access for Gettysburg College students, faculty, and the general public, while also achieving energy efficiency.
Glessner House Museum, Chicago, IL Award: $350,000
The installation of an energy-efficient and environmentally sustainable geothermal power system to ensure reliable temperature and humidity control at the Glessner House Museum. This system would provide a better environment, with the ability to monitor and control fluctuations while also reducing operating costs.
Institute of Puerto Rican Culture, San Juan, PR Award: $50,000
The development of plans for retrofitting storage areas for the Archives of Moving Images collection at the General Archives of Puerto Rico, which includes approximately 4,000 film titles and 2,000 videotapes representing the history and culture of Puerto Rico from 1898 to the present. The project would lay the groundwork for improvements to the repository's environmental conditions through sustainable practices that take into consideration the island's unique environment and vulnerabilities to natural disasters.
Museum of Ventura County, Ventura, CA Award: $44,476
The development of a comprehensive preventive conservation and disaster response plan to protect the museum's collections, which document the county's social, political, and economic development from the 1850s to the 1970s, as well as the region's archaeological past and its contemporary arts and culture.
New York State Archives Partnership Trust, Albany, NY Award: $43,513
A planning project to study HVAC system optimization for improved climate control in the Cultural Education Center building, which holds the collections of the state museum, library, and archives. Highlights include records of the colonial and state government of New York from 1630 to the present, in both the Dutch and English languages, art collections, significant Shaker collections, and eighteenth-century furniture. The Center also holds contemporary collections, including extensive suffrage materials, as well as the largest collection of artifacts pertaining to September 11, 2001.
Newport Restoration Foundation, Newport, RI Award: $50,000
A planning project to improve climate control, security, and collections storage at Whitehorne House Museum, a Federal-period building on the National Register of Historical Places dedicated to the history and artistry of eighteenth-century Newport furniture. Pairing existing data regularly gathered through current systems and staff observations with an extensive onsite review from a team of expert consultants in a variety of fields, the applicant would develop a plan to recommend more efficient and sustainable preservation practices in order to balance the needs of the collection with more sustainable energy use.
Peabody Essex Museum, Salem, MA Award: $350,000
The purchase and installation of storage equipment for the museum's collection of Oceanic barkcloth, which would be rehoused in the Peabody's Collection Center according to size, using a combination of flat files, a custom cabinet with horizontal screens, and cantilevered shelving.
Plimoth Plantation, Inc., Plymouth, MA Award: $49,200
An assessment of the collections and buildings at Plimoth Plantation, which has extensive collections of archaeological artifacts, fine and decorative art, and archival materials. Plimoth Plantation was the nation's first living history museum, and it explores seventeenth-century New England, focusing on the voyage of the Mayflower, the lives of early English settlers, and Wampanoag culture.
Sheldon Museum and Cultural Center, Inc., Haines, AK Award: $350,000
The design, installation, and evaluation of a zoned system for climate control throughout the museum that would use variable refrigerant flow (VRF) for heating and cooling and a dedicated outside air system (DOAS) for ventilation and humidity control.
University of Kansas Center for Research, Inc., Lawrence, KS  Award: $350,000
The updating of a 1968 heating and air-conditioning system in Spencer Library to provide a more optimal preservation environment for the university's collection of rare books and manuscripts, while achieving a significant reduction in overall energy costs for the building.
PRESERVATION ASSISTANCE GRANTS
Academy of American Poets, New York, NY Award: $10,000
A preservation assessment of the archives of the Academy of American Poets, founded in 1934 and with members in all 50 states. The assessment would enable the organization to prioritize collection care and access in advance of its 90th anniversary in 2024. The collection of over 500 linear feet dates from its establishment to the present and includes writings and correspondence of notable American poets, such as E. E. Cummings, Lucille Clifton, Robert Frost, Langston Hughes, and Sylvia Plath, as well as issues of the organization's magazine, American Poets, photographs of poets, and audio recordings of poetry readings.
Appalachian Mountain Club, Boston, MA  Award: $7,300
The purchase of high-density shelving that would store 224 cubic feet of records within the club's library and archives, thereby completing the organization's installation of compact shelving and eliminating the need for temporary and offsite storage. The collection, which documents the history of outdoor recreation in the Northeast from the 1870s to the present, informs both internal and external research and publications. Highlights include 100 years of log books; 20,000 images of travel, people, landscapes, and events in this outdoor community; and diaries, scrapbooks, and maps of club excursions. This project builds on a preservation assessment from 2010.
Appalshop, Inc., Whitesburg, KY Award: $10,000
The purchase of storage furniture and preservation supplies for improving long-term care of Appalshop's institutional paper collections and an estimated 1.8 million feet of film footage recorded between 1969 and 2000, by Appalshop filmmakers. Appalshop's audiovisual holdings consist largely of first-person accounts and direct documentation of events and activities in Appalachia, such as religious services, coal mining, folk artists at work, rural health care delivery, local politics, and traditional music. Included among the paper collections are the records of the Mountain Eagle, an influential East Kentucky weekly newspaper published from 1957 to 2005.
Arthurdale Heritage, Inc., Arthurdale, WV Award: $5,000
The purchase of preservation supplies necessary to implement recommendations offered in an assessment completed in 2018, supported by a previous Preservation Assistance Grant. Arthurdale Heritage, Inc. is dedicated to public outreach, education, and documenting the legacy of Arthurdale, a subsistence homestead community created in the early years of the New Deal. Its archives include letters from Eleanor Roosevelt, encouraging the community's activities, as well as documentation regarding the establishment of the coal mining industry in the area, which is actively consulted by environmental historians.
Auditorium Theatre Of Roosevelt University Inc, Chicago, IL Award: $10,000
The purchase of storage furniture for the Auditorium Theatre's institutional archives, an action recommended in a 2018 preservation assessment. This collection of over 86 cubic feet of material encompasses performance, business, and renovation records, which are incorporated into articles and historic theatre tours. The theatre, which opened in 1889, is considered an early masterpiece of architects Louis Sullivan and Dankmar Adler and is a National Historic Landmark.
Board of Trustees of the University of Northern Colorado, Greeley, CO Award: $9,964
The work of two consultants, one to undertake a preservation assessment of fragile objects, the other to test for toxic preservatives, in a collection of 3,000 objects, including pottery, basketry, leather goods, and stone tools, that document Native American cultures of the West and Southwest from 10,000 BCE to the twentieth century. The consultants would also offer workshops to faculty, students, museum staff, and community members on using x-ray fluorescence, conducting condition assessments, and safe handling of collections. The collections are used for academic research, in university classes, and for public programming.
Boise Art Museum, Inc., Boise, ID Award: $9,992
The purchase of storage furniture for new collections and for preservation supplies for reorganizing and rehousing portions of the Boise Art Museum's permanent collection, the initial step in a Collections Storage plan developed in 2019. The permanent collection consists of American, Native American, Asian, and European art, and ethnographic collections. The applicant would use secure storage areas and improve long-term preservation and accessibility of the collection, which has grown substantially since a building expansion in 1997. The proposed work would increase storage space for the museum's two-dimensional framed works by 270.5 cubic feet and three-dimensional objects by 388.2 cubic feet.
Chicago Film Archives, NFP, Chicago, IL Award: $10,000
The purchase of a storage freezer for nitrate films and a refrigerator for films suffering from vinegar syndrome. The Chicago Film Archives holds over 160 collections and more than 30,000 film items documenting the Midwest, including documentaries; avant-garde and experimental films; industrial, corporate and advertising films; educational films; and home movies. This project would support some of the most fragile audiovisual assets, including rare nitrate prints of 1929 news films from the Chicago Daily News Television Service, Mayor Edward J. Kelly, the 1933 World's Fair, dancer Ruth Page, the original Hiawatha pageant performed by an Ojibwa community in Ontario, Canada, and a 1921 film about damage to a cathedral in Rheims, France, sustained during World War I.
City of Manitowoc, Manitowoc, WI Award: $10,000
The purchase of storage furniture, equipment, and preservation supplies, as well as implementation of an integrated pest management policy, installation of water detection alarms, rehousing of sculpture, and preventative care for object storage. The museum houses primarily two-dimensional works of art from the nineteenth through twenty-first century, with an emphasis on American and Wisconsin artists. Informed by a 2019 Collections Assessment for Preservation, the proposed project would allow the applicant to address several key recommendations in Phase II of its five-year plan, which endeavors to maintain a safe and clean environment for the museum's collections.
County of Charleston, North Charleston, SC Award: $15,000
Education and training to enhance staff knowledge of metadata assessment, object description, and best practices in digitization. This work is a first step in developing finding aids and digital collections in preparation for the 250th anniversary of American independence in 2026. The County of Charleston collections include probate records dating back to the incorporation of the town in the early eighteenth century and document the transition from British rule to independence.
County of Erie, Erie, PA Award: $6,700
A preservation assessment of the Erie County Library Public Library local history collections, which consist of 18,500 items, including a microfilm collection, art and other three-dimensional objects, maps, genealogical records, and monographs. Students, genealogists, regional historians, and community partners frequently use these collections. Among the highlights from the repository's artifacts are Civil War battle flags from two regiments of Pennsylvania volunteers.
Eiteljorg Museum of American Indians and Western Art, Inc., Indianapolis, IN Award: $9,913
A conservation assessment of 48 Great Lakes American Indian textiles recently acquired from the collection of Richard Pohrt Jr., dating from the 1800s to the present. Included in the collection are rare objects, such as blankets made of wool and silk ornamented with ribbon-work that is appliqued, and finger-woven fiber bags with depictions of cosmological figures important to the Great Lakes tribes, which include the Ojibwe, Ho-Chunk, Potawatomi, Delaware, Miami, Omaha, and Choctaw, among many others. The textiles are made available for research to the originating tribes as well as to scholars and are also used in exhibitions and educational programming.
Filson Club Historical Society, Louisville, KY Award: $8,580
A preservation needs and disaster preparedness assessment to improve the care of over two million items documenting the history of Kentucky and the Ohio Valley Region. Most notably, the collection includes original materials related to the Lewis and Clarke expedition, including sources pertaining to the life of the enslaved man whom William Clarke brought on their journey. The award would also provide four data loggers to monitor environmental conditions in a new storage space, as well as the historical society's exhibition area.
Florida Historical Society, COCOA, FL Award: $8,000
A preservation assessment of the historical society's Library of Florida to determine needs for storage and environmental controls. The materials range from sixteenth-century Spanish rare books to nineteenth-century cotton plantation account books. The Florida Historical Society has made its collections accessible both through cataloging and digitization, as well as by outreach activities that include radio programs, educational opportunities, and scholarly publications.
Florida Institute of Technology, Melbourne, FL Award: $10,000
The purchase of compact mobile storage, as well as retrofitting shelves from hanging to rolled storage, in order to alleviate overcrowding for a collection of over 1,600 textiles, costumes, and associated objects dating from the sixteenth century to the present. Materials originate from the Near East, Asia, Africa, and indigenous American peoples. The collection has a particular focus on textile and fiber arts, with items displaying the various embroidery, beading, and needlework techniques of the many cultures represented, and is used for both exhibition and classroom purposes.
Florida State College at Jacksonville, Jacksonville, FL Award: $10,000
A preservation assessment and half-day workshop on collections preservation, handling, and storage best practices. The award would also support the purchase of storage furniture to protect records that document several academic publication series produced by the college since its founding in 1968. Among them are various literary magazines, such as Kalliope: A Journal of Women's Literature & Art, founded in 1978 and featuring writers such as Alice Walker, E.L. Konigsburg, Marge Piercy, and Elisavietta Ritchie, as well as two interview series, Writer to Writer and Worth Quoting, both of which ran for over a decade. The collection includes the administrative files, letters, photographs, recordings, and publications for these journals and series. Over the last few years, the college has begun to digitize and make the materials available for research online.  This grant would provide the applicant with a first-time assessment of their Archives and Special Collections unit to help staff establish preservation priorities and policies.
Florida State University, Tallahassee, FL Award: $9,629
A preservation assessment of the John and Mable Ringling Museum of Art's audiovisual storage area. The audiovisual collection documents the history, organization, and programs of the Museum and the life of John and Mable Ringling, as well as the history of the circus, Wild West shows, and other arts entertainment. Highlights of the collection include two 1926 films shot at the Ringling house and museum and the Ringling Bros and Barnum & Bailey Circus lot; candid footage of performers and animals preparing for circus performances; side show and banner line scenes featuring marvels such as the bearded lady and strong man; and the King Charles troupe, who were the first African American performers with the Circus.
Friends of Alice Austen House, Inc., Staten Island, NY Award: $9,145
The purchase of equipment to improve climate control in the upstairs storage room, creation of additional space for storage, Preservation 101 training for staff provided by the Northeast Document Conservation Center, and implementation of inventory management practices identified in consultation with the Historic House Trust. The Alice Austen House holds a collection of objects, letters, photographs, and audio recordings related to the life and work of Alice Austen, part of the first generation of women photographers in America; Gertrude Tate, her partner of 53 years; and their friends and family. The collection consists of correspondence, objects, photographs, and oral history recordings: 15 archival boxes of letters, one binder of calling cards, household objects, photographs, and 25 cassette tapes of oral history recordings. These offer a unique window into Victorian social norms, New York City history, LGBTQ history, and early twentieth-century life.
Friends of the Knox County Public Library, Knoxville, TN Award: $10,000
The purchase of preservation supplies to rehouse audiovisual materials in the Tennessee Archive of Moving Image and Sound at the Calvin C. McClung Historical Collection in Knoxville. The collection contains more than 10,000 reels of film and videotapes of documentaries, feature films, commercials, home movies, and news film relating to East Tennessee and the Southern Appalachian region from 1915 to 2000. In addition, an audio collection of over 700 unique acetate and transcription discs document the region's musicians and radio history from the 1940s through the 1960s. Among the sub-collections that would be the focus of this project are silent home movies filmed by American soldier Alex T. Langston in France and Germany during the days following the end of World War II, home movies and travelogues by Tennessee Valley Authority employee and photographer Paul Moore, demo recordings by local country music and jazz musicians, and films produced by the Tennessee School for The Deaf.
Good Will Home Association, Hinckley, ME Award: $5,844
The purchase of preservation furniture and supplies and the hiring of a consultant to offer training in collections care in partnership with Maine Archives and Museums for regional museum staff. The L.C. Bates Museum cares for a collection of artworks and artifacts related to the daily life of children living in Good Will-Hinckley Homes, childcare centers and orphanages that operated in Maine in the nineteenth and twentieth centuries. The collections include farming and ice-cutting tools used by the boys, and fabric arts and rug-making equipment used by the girls, which help to show the work skills taught to those under the care of the Good Will centers. The collections are used for research, exhibits, and educational programs on the history of childcare and orphan life.
Harriet Beecher Stowe Center, Hartford, CT Award: $10,000
The purchase of preservation supplies as the second phase of rehousing the Stowe Center's manuscript collections, following a 2019 Preservation Assistance Grant. Collections currently stored without folders and/or separated by enclosures would be rehoused, and those with damaged or unstable boxes replaced. Overall, the collections consist of 195,000 items dating from c. 1500 to the present and comprise forty-nine individual collections for a total of 316 linear feet. This stage of the project would focus on the Foote Collection, twenty-two boxes of Stowe's maternal family manuscripts; the Katharine Seymour Day Collection, 166 boxes of the historic preservationist's personal correspondence, notes, financial papers, family materials, and other documents; the 15 boxes of the Saturday Morning Club Collection, with meeting agendas, invitations, programs, minutes, and membership lists of the Hartford Women's Literary Club; and 11 boxes of the papers of architect George Keller. Together, these collections illuminate such topics as the material culture and history of anti-slavery, the history of slavery in the United States, women's roles, the history of stage and screen, and historic preservation in Hartford.
Harriet U. Allyn Testamentary Trust, New London, CT Award: $8,986
The purchase of three archival-quality flat file units for the storage of works of art on paper in the Lyman Allyn Art Museum's permanent collection. This furniture would accommodate an estimated 300-350 drawings, prints, photographs, and other works on paper, removing them from current inefficient and deleterious storage situations. Highlights of the collection include over 17,000 objects from antiquity to the present, including approximately 3,300 works on paper from American and European artists, with particular strengths in the eighteenth and nineteenth centuries. In addition to alleviating overcrowding in collections storage, the project would allow staff to respond more effectively to requests for use of these collection items by students, scholars, and authors, for teaching, research, and publication purposes.
Heard Museum, Phoenix, AZ Award: $4,622
A preservation assessment of a library and archive collection dedicated to Native American art and cultures, covering topics such as Native American fine art, literature, anthropology, and museum studies. The library is home to 434,000 resources, consisting of books and journals, while the archives contain 300,000 photographs, 2,500 audiovisual recordings of Native music, lectures, interviews, and film-making, along with nearly 480 research collections. A cornerstone of the library is the Native American Artists Resource Collection, which brings together biographical information on 27,000 Native artists. The library and archives are used by scholars from around the world for public and educational programming, by students and faculty at local universities, and by the Heard Museum's curatorial staff for exhibit development.
Henry Gallery Association, Inc., Seattle, WA Award: $10,000
The purchase of storage equipment for the gallery's Founders Collection and for large-scale framed contemporary photographs and works on paper, which was recommended in a 2019 preservation assessment. The Henry Gallery at the University of Washington stewards a teaching collection that serves the campus and wider community. Collection highlights include paintings by Winslow Homer and Childe Hassam; a robust array of photographs including works by Richard Avedon, William Eggleston, and Nan Goldin; and prints that range from old masters to post-war works, by artists such as Albrecht Dürer, William Hogarth, Jim Dine, and Kiki Smith. The storage racks would be purchased at a discounted rate from the Seattle Art Institute, which no longer needs them following a recent renovation.
Heurich House Foundation, Washington, DC Award: $2,625
The development of a model for a Heritage Building Reinvestment Assessment, using an established planning and accounting method for commercial buildings known as an Asset Lifecycle Model for Total Cost of Ownership Management. The project would enable an architect or building engineer to estimate the long-term cost needed to keep a cultural heritage building in an acceptable state. This approach to preserving historic sites adds a critical financial planning tool to more traditional building assessments, and the applicant would share its results with the public. The collection of the Heurich House Museum, one of the most intact historic homes in Washington, DC, contains 2,000 artifacts: furniture, nearly 30 Oriental and Persian rugs, numerous sculptures and vases, 200 textiles, and more than 1,000 objects related to the owner's historic brewery. The archives hold more than 600 items that include letters, journals and diaries, expense ledgers, and more than 1,000 photographs.
Highland Community College, Highland, KS Award: $14,994
Professional training for staff in artifact handling and storage, integrated pest management, and the use of environmental monitoring equipment. Funds would also support the purchase of equipment and preservation supplies for cleaning and rehousing the college's 420 linear feet of archival materials documenting the history of the college, which was founded in 1858 by Samuel Irvin. Irvin had established a Presbyterian mission in the area some years earlier, and because the college was built on land ceded by the Ioway Nation, its early records are important to the history of the region, as well as to the Iowa Tribe of Kansas and Nebraska and the Sac and Fox Tribe. The college has prioritized public access to the records dated from 1858 to 1889, and the application responds to NEH's "More Perfect Union" initiative with plans to preserve foundational documents in United States history, such as the college's 1859 land grant signed by President James Buchanan.
Hyde Collection Trust, Glens Falls, NY Award: $10,000
The purchase of preservation supplies, including shelf lining, file folders, and storage boxes for sculptures, prints, and photographs. In addition, the applicant would replace lighting in historic Hyde House with LED lights and install ultraviolet light sleeves in art storage to help reduce exposure. The restored historic house, located in a relatively remote region of greater northeastern New York, was constructed in 1912 and exhibits portions of the original Hyde family collection of European and American art in all media as well as special, traveling exhibitions. Following the recommendations of a 2019 preservation assessment, this project would support preparations for the institution's 2022 reaccreditation as well as its sixtieth anniversary in 2023.
Institute of Puerto Rican Culture, San Juan, PR Award: $9,932
A conservation assessment and purchase of preservation supplies for 84 bound volumes of compiled manuscripts recording the proceedings of the municipal council meetings of the City of San Juan, 1730-1900. These volumes are part of the General Archives of Puerto Rico (GAPR), which experienced severe damage in the aftermath of Hurricane Maria. Documenting the social, economic, and political life in eighteenth- and nineteenth-century San Juan, these books are widely used: in 2019, one in five research requests sought records from this series. As San Juan prepares to mark the 500th anniversary of its establishment as Puerto Rico's capital in 2021, the research demands on these collections are expected to increase.
Institute of Puerto Rican Culture, San Juan, PR Award: $10,000
A preservation assessment and the purchase of environmental monitors for a diverse collection of books on the history and culture of Puerto Rico, including significant sixteenth-century volumes. Located in an area declared a disaster zone after Hurricane Maria in 2017, the collection suffered considerably from inconsistent electricity and climate control in the aftermath of the storm. Conservation work has since mitigated the mold damage, but reliable environmental monitors and dehumidifiers have yet to be installed.
International Arts and Artists, Inc., Washington, DC Award: $10,000
A preservation assessment of 58 objects from International Art and Artists' (IA&A) Hechinger Collection, which includes almost 400 works of art primarily from the post-World War II era, including prints, drawings, paintings, and sculptures. Selected works have been included in popular traveling exhibitions around the United States for the past 18 years. The assessment outcomes would ultimately enable the IA&A to continue developing new traveling exhibitions and increasing public access to the collection.
Jefferson County Public LIbrary, Madison, IN Award: $9,462
A preservation assessment and purchase of preservation supplies for monographs, microfilm, maps, and archival collections. The microfilm contains long runs of local newspapers, including the Madison Courier, which is not available elsewhere in Indiana. The archives include a collection of 10,000 photographs that document people, schools, homes, businesses, landmark sites, and Ohio River steamboats from the first decades of the twentieth century. A number of scholars have consulted these collections for research on the anti-slavery movement in the nineteenth-century. The collections are also widely used by genealogists and local historians.
Joan & Sanford I.Weill Medical College of Cornell University, New York, NY Award: $10,000
The purchase of preservation supplies to rehouse 612 feet of archival materials, which are part of the library's 1,500 linear feet of archives documenting the history of psychiatry. Materials include the papers of influential figures, such as Thomas Salmon and Clifford and Clara Beers, as well as the records of the National Committee for Mental Hygiene (1909-1966), which are consulted regularly by historians, especially around the topic of World War I veterans. Other collections include items from mental health advocates, Dorothea Dix, Thomas Kirkbride, and Isaac Ray, as well as from Donald Winnicott, the British physician who was internationally recognized for his work in pediatric psychiatry and invented the term "transitional object" (e.g. blanket or teddy bear). Rehousing the materials would be done in tandem with ongoing efforts to update the related finding aids, which would make the collections easier to discover by the many students, scholars, and physicians who conduct research at the library.
Johns Hopkins University, Baltimore, MD Award: $10,000
A preservation assessment and purchase of storage furniture and supplies for a collection of 906 works of art on paper in the collection of the Evergreen Museum. The historic house museum interprets two generations of the Garrett family, who lived in the building from 1876 to 1952 and were noted Baltimore philanthropists and collectors of fine and decorative art. The print collection includes a number of engravings after Peter Paul Rubens and works by modern masters such as Leon Bakst, Raoul Dufy, Edgar Degas, and Amedeo Modigliani.
Kitchen Sisters Productions, San Francisco, CA Award: $10,000
A preservation assessment and the purchase of preservation supplies for a collection of over 7,000 hours of audio footage recorded by producers Davia Nelson and Nikki Silva, also known as The Kitchen Sisters. Material from the collection was gathered for award-winning series such as "Lost & Found Sound," "The Sonic Memorial," and "Hidden Kitchens." Among the everyday voices captured include Mohawk iron workers in New York, Vietnamese immigrant women working in nail shops in California, raw milk dairy farmers in Indiana, Lebanese immigrants in the Mississippi Delta, and barbecue pit masters in Kentucky. Documentary series have covered the immediate impact on the World Trade Center neighborhood following 9/11, hunger and poverty in America, and a coming-of-age ceremony for girls on the Yankton Sioux Reservation in South Dakota. The award would also support an audio preservation workshop for staff and independent audio producers.
Laurel Historical Society, Inc., Laurel, MD Award: $6,000
The creation of a disaster management plan and the purchase of disaster supplies to help preserve a collection of historical objects, photographs, and newspapers that document life and culture in rural Maryland, in an area situated between Baltimore and Washington, DC, during the nineteenth and twentieth centuries. The disaster management plan was recommended as part of a recent assessment. The collections are used for research, education, and public programming.
Little Traverse Bay Bands of Odawa Indians, Harbor Springs, MI Award: $10,000
The purchase of preservation supplies to rehouse two archival collections, and the development of a long-term plan for rehousing the remainder of the tribe's collections. The Archives Department cares for nine collections consisting of 160,000 documents, 3,000 images, and 250 artifacts that document the history and culture of the Odawa Indians. The research archive of ethnohistorian James McClurken and the Shawnibin collection, containing personal correspondence and photographs from the late-nineteenth through mid-twentieth centuries, would be prioritized for this project. The archives are used for education and outreach, exhibits, and research.
Mark Twain House, Hartford, CT Award: $2,690
An assessment by conservators from the Williamstown Art Conservation Center of the conservation treatment needs of nine priority items, all of which were owned by Samuel Clemens ("Mark Twain"). They include a travel trunk and case, a lithograph, and the six pockets of a billiard table. The project would allow the museum to prioritize the work that needs to be done and provide the detail it needs in order to budget, and seek funding, for the recommended treatment of these nine items that facilitate interpretation of the period and of Twain's life. The proposed work was recommended in a broader assessment of the museum's collections, supported by a 2019 Preservation Assistance Grant.
McAuliffe-Shepard Discovery Center Corporation, Concord, NH Award: $10,000
A preservation assessment for the archives of the McAuliffe-Shepard Discovery Center, which serves as a living memorial to the first American in space, Alan Shepard, and the teacher who died in the Challenger Space Shuttle disaster, Christa McAuliffe. The archival collection consisting of 14,000 cubic feet of photographs, letters, scrapbooks, artworks, and other ephemera relates to the life and career of Shepard, the national outpouring of response to the Challenger disaster, and other stories of the space age. These materials are used by the center for research and exhibitions chronicling this era of science and engineering in American history, highlighting themes of discovery, pushing boundaries, tragedy, and resilience.
Miami Tribe of Oklahoma, Miami, OK Award: $7,025
The hiring of a consultant to undertake a preservation assessment and provide training to staff, and the purchase of preservation supplies for a collection on the history, language, and culture of the Miami people. The archival collections measure approximately 375 feet and are grouped into Tribal Records, Historical Reference Materials, Manuscript and Family Papers, and Museum Objects. They document the tribal community that was removed to Kansas in1846, with sources pertaining to genealogy, art, music, language, and culture, and twentieth-century tribal government, among other topics, and are used by the tribal community, the public, researchers, and students, and teachers.
Michigan State University, East Lansing, MI Award: $9,900
The purchase of storage equipment for the Siyazama Project collection, which is housed at the university's museum and consists of 66 traditional craft works created by South African women as part of an organized art and health initiative during the HIV/AIDS crisis. The collection is the most representative of this initiative located in any museum; smaller collections of Siyazama Project works can be found at the British Museum, the Fowler Museum at UCLA, and other institutions. Acquired in 2014, the collection has been incorporated into on-site and touring exhibitions, student-focused programs, and in scholarly publications.
Missouri Botanical Garden, St. Louis, MO Award: $4,860
The installation of ultraviolet light-filtering window film to protect over 3,000 linear feet of material in the botanical garden's archives. This preservation measure was recommended in a 2014 assessment. Founded in 1859, the Missouri Botanical Garden is one of the oldest natural history institutions in the country. Its archives, which are consulted for internal and external exhibits and publications, document the history of the garden and also include related collections, such as the papers of Henry Shaw, a prominent local businessman who founded the botanical garden, and the papers of George Engelmann, which include correspondence with leading scientific thinkers of the nineteenth century and some of the earliest attempts to document the flora and fauna of the western frontier.
National Cambodian Heritage Museum and Killing Fields Memorial, Chicago, IL Award: $10,000
The purchase of archival shelving and preservation supplies to rehouse a collection of paintings, ceramics, sculptures, photographs, instruments, textiles, and domestic materials that demonstrate life for Cambodians under the Khmer Rouge, as refugees, and in their newfound homes in the United States. Funds would also support the services of a collections manager and a conservator, who would serve as a consultant. The collections are used in exhibitions, classes, public programing and performances, and by researchers. Museum staff would also receive on-site training from the consulting conservator, as well as online training in preservation basics from the Northeast Document Conservation Center.
Nebraska Historical Society, Lincoln, NE Award: $10,000
The purchase of preservation supplies to rehouse 2,300 moving image reels documenting the history and culture of Nebraska from 1923 to 1980. Film highlights include a 39-part series produced in 1954, documenting the history, pre-history, and natural history of the Great Plains states; a documentary about the racial integration of two Lutheran churches in Omaha in the early 1960s; a training film on hunting ethics produced in 1976; early home movies of the St. Augustine Mission School for Native Americans, dating from the late 1920s and early 1930s; amateur footage of Nebraska's 134th Infantry Regiment in action in Europe during World War II; and a biography of Nebraskan U.S. Poet Laureate John G. Neihardt.
Noah Webster Foundation and Historical Society of West Hartford, Inc., West Hartford, CT Award: $15,000
The creation of a digitization plan for materials in the applicants' collections, to enhance access for educators and students to support national, state, and local history, geography, and civics education related to the themes of the NEH initiative, "A More Perfect Union." Proposed activities include holding focus groups with local teachers and curriculum specialists, evaluation of appropriateness for primary source kits or lesson plans, prioritization of materials for digitization, and digital reformatting of select test-bed materials for creation of teacher resources. Holdings available from the Noah Webster Collection comprise more than 200 original editions of Webster's books and 25 original documents, including legal records, correspondence, and ephemera, dated 1778-1845. Object collections include approximately 400 items of town residents' memorabilia and approximately 600 pieces of clothing and accessories, as well as pottery, archaeological artifacts, and such items as a slave's headstone. Additionally, the historical society's Butler Family Collection comprises six linear feet of eighteenth- and nineteenth-century correspondence, legal documents, land deeds, financial records, estate inventories for Revolutionary War soldiers, receipts, and ephemera.
Northwestern Michigan College, Traverse City, MI Award: $9,062
The purchase of supplies to aid the Dennos Museum Center in environmental monitoring of its storage and display spaces. This was recommended in a 2010 preservation assessment. The museum has one of the country's largest collections of contemporary Inuit art, numbering 1,600 works, in addition to works by artists of regional note, and contemporary Chinese and Japanese ceramics and glass. The museum welcomes over 62,000 visitors annually, serving as an art museum for the community college as well as local and regional audiences of all ages.
Our Lady of the Lake University, San Antonio, TX Award: $9,915
A preservation assessment and workshop on best practices for the care and handling of rare books, archival materials, and digitized special collections, as well as the purchase of environmental monitoring equipment and preservation supplies to rehouse materials in three collecting units. The Center for Mexican American Studies and Research holds 300 linear feet of archival materials, including microfilm documenting the five colonial Spanish missions of San Antonio. In addition, the Sueltenfuss Library has more than 100 rare books on Texas history, as well as rare serials and ephemera. The University Archives holds 700 linear feet documenting the school's history since its founding in 1895 by the Sisters of Divine Providence. The assessment of the storage environment for these materials would provide a road-map for their long-term preservation, thereby ensuring their ongoing research and educational use.
Preservation Hall Foundation, Inc., New Orleans, LA Award: $10000
A preservation assessment and the purchase and installation of preservation equipment and shelving for the Preservation Hall Archives, documenting the Preservation Hall Jazz Band and containing print media, audiovisual recordings, instruments, fine art, photography, and memorabilia dating from the 1960s through the 1990s. For nearly six decades, Preservation Hall has been an essential venue in New Orleans for perpetuating traditional New Orleans jazz through nearly daily live performance. The mixed collection contains original audio recordings of performances and interviews of musicians associated with Preservation Hall, such as Jelly Roll Morton, Willie Humphrey, and Sweet Emma Barrett; thousands of rare jazz memorabilia; candid photographs of musicians, including the band's first international tour to Japan in 1963; and glass slide negatives and prints from photographer Joseph Woodson "Pops" Whitsell, who concentrated on portraiture of local debutantes, Mardi Gras royalty, and wedding parties.
Shaker Heritage Society, Albany, NY Award: $6,870
A preservation assessment by the Landmark Facilities Group to recommend improved environmental control for the main collection storage area of the Shaker Meeting House, a clapboard structure dating from 1848, along with the purchase and installation of dataloggers. The collection encompasses 600 to 700 objects (furniture, textiles, archival material, and household objects and workshop tools), postcards, ephemera associated with the Watervliet community from the mid-nineteenth century through the 1930's, organization records, and historical photographs. The project would significantly improve problematic storage conditions, allow staff to reorganize the entire collection in a more stable environment, and make it more accessible to themselves, members, visitors, researchers, and educators.
Smoki Museum, Inc., Prescott, AZ Award: $8,194
A preservation assessment and development of a disaster plan to ensure the preservation of a collection of historical and cultural objects associated with the Smoki People, a non-Native group from Arizona who appropriated Native American art and culture from the 1920s to the 1990s, especially through ceremony re-enactment. The collection is made up of objects representing Native American groups from the Southwest (textiles, ceramics, jewelry, baskets, kachinas, and artwork), approximately 10,000 documents, 15,000 photographic prints and negatives, and 800 cellulose nitrate reels of public performances from the 1930s. While the group is now defunct, the museum preserves objects, photographs, audiovisual recordings, and ephemera, which are used by scholars and the public to explore the controversial past of the Smoki People.
Society for the Preservation of Long Island Antiquities, Cold Spring Harbor, NY Award: $10,000
The hiring of a consultant from the Conservation Center for Art and Historic Artifacts to develop an Emergency Preparedness and Response Plan for the five properties that house Preservation Long Island's humanities collections, as well as the purchase of emergency supplies for each site. The project would protect a collection of 3,000 objects made or used on Long Island from the seventeenth to the twentieth centuries, which range from an eighteenth-century silk gown and shoes to the original 1930s road signs for Robert Moses's Northern State Parkway. The proposed plan would also safeguard the holdings of the archives: one hundred maps; thousands of twentieth-century images; tourism guidebooks, planning reports, and real estate brochures; and personal papers from prominent Long Island families.
Southwest Florida Military Museum & Library, Cape Coral, FL Award: $10,000
A general preservation assessment and a building assessment, and development of a disaster and emergency response plan to help preserve a collection that documents military life and service for Florida veterans from all branches of military service. Serving a broad public, the museum and library care for art, artifacts, photographs, audiovisual recordings, books, manuscripts, and correspondence that tell the history of war and military service from the Revolutionary War to the present. The museum and library serve researchers, and offer exhibits and educational programs.
Spartanburg County Public Libraries, Spartanburg, SC Award: $4,911
The purchase of environmental monitoring equipment, as recommended in a previous Preservation Assistance Grant and the conservation treatment of a flag created in 1865 for an Emancipation parade . The Spartanburg County Public Library special collections hold 40,000 drawings and prints from several Southern textile firms from the 1880s to the 1950s, as well as African American photograph collections from civil rights era protests. The fourteen data loggers requested would enable the monitoring of temperature and relative humidity for the entire archival collection.
St. Lawrence University, Canton, NY Award: $9,082
An assessment of preservation needs and development of recommendations for use of building space at the Brush Art Gallery. Within the wide-ranging collection of over 7,000 objects, photography is a particular strength. These images range from works by American masters to those by amateurs in a series on American G.I.'s and nurses during the Vietnam War. The photography collection was begun by Michael Hoffman, founder of the Aperture Foundation and a graduate of St. Lawrence University.
Town of Brimfield, Brimfield, MA Award: $10,000
A preservation assessment, a preservation workshop for staff, and the purchase of supplies to rehouse a collection of glass-plate negatives in the Brimfield Public Library. These photographic negatives depict life in Brimfield from the late 1800s to early 1900s and document the changes to and growth of the community, including buildings and landscape that no longer exist. In addition to a local early American history collection, the town's library holds clippings and ephemera that trace the 50-year history of the Brimfield Flea Market, which, with over one million visitors three times a year, is the largest outdoor market in the United States.
Town of Concord, Concord, MA Award: $8,405
A preservation assessment for bound and unbound official records of the Town of Concord government from the mid-seventeenth century to the present. The resulting plan would help the town to preserve a collection currently housed in multiple locations. The materials are used by professional and amateur historians alike, and with the recent hiring of a Curator of Special Collections, Concord would share and disseminate the collection more broadly.
Trumbull County Historical Society, Warren, OH Award: $15,000
The hiring of two consultants to undertake planning across ten small and rural institutions and historic sites in northeast Ohio in response to NEH's "A More Perfect Union" initiative. The consultants would perform assessments and offer training to build capacity at the participating institutions, in anticipation of celebrating the founding of the United States. The lead historical society holds collections that document the history of Trumbull County from the late eighteenth century, while participating institutions maintain materials related to Ohio's Amish population, an all-black commune, known as the "Trumbull Phalanx" that operated in the mid-nineteenth century, as well as the development of craft and industry in this region.
Twenty-Nine Palms Band of Mission Indians, Coachella, CA Award: $14,975
A preservation assessment of collections and storage space, and the purchase of environmental monitoring equipment and other preservation supplies, for Native American cultural objects that document the history of the tribe in southern California. The collection includes archaeological materials, utilitarian objects, basketry, ceramics, and ceremonial items. The project would also entail long-term planning for preservation and management of collections, for which the tribe is requesting support in response to the grant program's encouragement associated with "A More Perfect Union."
University of Colorado, Boulder, CO Award: $15,000
Hiring an archivist to assist the museum in planning for the preservation of and access to archaeological documentation associated with the Yellow Jacket site, part of the Mesa Verde cultural complex located in southwestern Colorado. The site was excavated from 1954-1991 and yielded 300,000 artifacts and 28 linear feet of field notes, maps, plans, and photographs. The museum's anthropology and archaeology collections are used by academic researchers, teachers and students, and by Native American tribes and descendant communities. The request is in response to "A More Perfect Union," and would be used to plan for improved access to collections that document the history of cultures in the American. Southwest.
University of New Mexico, Albuquerque, NM Award: $9,363
The purchase of preservation supplies for the development of emergency preparedness carts for the museum, which cares for archaeological, ethnographic, and osteological collections, as well as archives documenting cultures of the American Southwest. The purchase of emergency supplies follows recommendations from recent assessments and would enable museum staff to respond to fires, leaks, and other incidents, and to protect the collections from damage.
Wadsworth Atheneum Museum of Art, Hartford, CT Award: $7,521
A preservation assessment of the Atheneum's library and archives, which contain 50,000 bound volumes, 3,000 linear feet of archival material, and 200 periodical titles that date from the seventeenth century to the present. The Wadsworth Atheneum is the oldest continuously operating public art museum in the United States. Its library and archives house materials that document its history, are relevant to its collection, and support art historical research more broadly for staff, docents, and visiting scholars. Collection highlights include the museum's first published Catalogue of Paintings from 1844, artists' books donated by Sol Le Witt, a manuscript collection that documents the business and family of Rhode Island merchant Benjamin Fowler (1937–1818), and records of the Connecticut Historical Society and Hartford Public Library, which were housed within the Atheneum until the 1950s.
Washington County Museum of Fine Arts, Hagerstown, MD Award: $9,755
The purchase of preservation supplies and furniture to improve the storage conditions in the Washington County Museum of Fine Arts' Painting and Paper Vault (PPV), replacing poorly constructed cabinets with quality shelving and other materials for unframed works and objects and adding storage to underutilized areas. These measures would ensure that each object has adequate space to avoid potential damage, as well as allow for greater access and movement in the vault. The collection of over 6,800 objects includes American and European paintings, works on paper, textiles, glass, and sculptures. The project is based on several preceding assessments and aligns with the museum's goal of ensuring the long term care of its collections.
Washington State University, Pullman, WA Award: $9,776
The purchase of storage furniture and preservation supplies, as well as a training workshop for staff and volunteers in the care and handling of collections that document the history of the Washington State School for the Blind (WSSB). Founded in 1886 as part of a larger organization, the WSSB established its independence in 1911 and continues to operate today as the region's oldest school for blind and visually impaired youth. Building on an existing partnership between the Washington State University Vancouver Library and WSSB, the project would help staff and student volunteers from both schools to care for the unique collections, which include over 400 objects, such as older recording technology and braille machines, as well as 230 linear feet of braille maps and books, school records, memorabilia, slides, and photographs. WSSB faculty plan to integrate the materials into their curriculum, and the preservation workshop would be open to the staff of neighboring historical organizations.
Wayne State University, Detroit, MI Award: $14,682
A preservation assessment and planning project to improve access to the museum's archaeological collections that document the history of Detroit from the Revolutionary War era through the nineteenth and twentieth centuries. The collections illustrate the military, social and economic history of the region and the transition of Detroit from a fur-trading center to a state capital. Materials from Fort Lernoult would be used by the museum as part of its preparation for the 250th anniversary of the American Revolution, in response to the grant program's encouragement associated with "A More Perfect Union."
Western Kentucky University, Bowling Green, KY Award: $10,000
The purchase of a cabinet and preservation supplies to rehouse a collection of 19 articles of clothing designed and made by Mrs. A. H. Taylor, owner of a Bowling Green, Kentucky, clothing factory that made garments from 1880 to 1917, primarily for the American South and Southwest. The collection helps to demonstrate female entrepreneurship at the turn of the twentieth century and is currently used in both exhibitions and classroom settings. The applicant would also engage the assistance of a textile conservator to give recommendations for rehousing the Taylor collection and to conduct a general preservation assessment of the rest of the university's textile collection.
Whaling Museum Society, Inc., Cold Spring Harbor, NY Award: $10,000
The purchase of shelving, preservation supplies, and environmental monitoring equipment, recommended from a recent assessment, that would help to preserve a collection of 6,000 objects documenting the nineteenth-century whaling industry and history of Cold Spring Harbor's growth as a maritime port, one of the three whaling ports on Long Island. The collections include whaling weapons and tools, photographs, correspondence, journals, ship logs, crew lists, and navigational aids, all of which help to tell the story of whaling to an audience that includes researchers, teachers, students, and the public.
Wiregrass Museum of Art, Inc, Dothan, AL Award: $9,987
The purchase of preservation supplies and environmental monitoring equipment, as recommended by a 2018 preservation assessment. These include storage supplies as well as equipment for collecting data and monitoring light levels, temperature, and humidity. The Wiregrass Museum of Art, a small contemporary art museum in the Wiregrass region of southeast Alabama, maintains a collection of over 1,100 objects in its Permanent Collection, Education Collection, and objects on long-term loan. This project would help the museum apply best practices in collections care and support its long-term goal of national accreditation.
Wofford College, Spartanburg, SC Award: $6,942
An item-level conservation survey of 139 works of art on paper by Julia Elizabeth Tolbert (1911–1978), a twentieth-century artist of note in the Southeast. Wofford's Richardson Family Art Museum has nearly 300 works of art by Tolbert, the most complete collection of her work. This comprises a substantial portion of the museum's 1,400 object permanent collection, which is made accessible for research and cross-disciplinary teaching. This project builds on recommendations from a 2019 preservation assessment.
YMCA of the Rockies, Estes Park, CO Award: $8,488
A preservation assessment for a collection of 45,000 photographs and the purchase of supplies for their rehousing. The collection includes images dating from the late nineteenth century to the present that document the people, events, and environment of the YMCA camps near Estes Park, Colorado, and the history of tourism and recreation in the Rocky Mountain region, even prior to the establishment of Rocky Mountain National Park. The collections are frequently drawn upon for museum exhibits and are also available for research requests and used in YMCA publications.
NATIONAL DIGITAL NEWSPAPER PROGRAM
Maine State Library, Augusta, ME Award: $210,270
Digitization of 100,000 pages of Maine newspapers, dating from 1785 to 1963, as part of the state's participation in the National Digital Newspaper Program.
Rutgers, the State University of New Jersey, Piscataway, NJ Award: $251,536
Digitization of 100,000 pages of New Jersey newspapers, published between 1800 and 1926, as part of the state's participation in the National Digital Newspaper Program.
University of Maryland, College Park, College Park, MD Award: $324,683
Digitization of 100,000 pages of Maryland newspapers published prior to 1963, as part of the state's participation in the National Digital Newspaper Program.
State Historical Society of Colorado, Denver, CO Award: $224,914
The digitization of 100,000 pages from Colorado newspaper titles, published from 1859 to 1942, as part of the state's continuing participation in the National Digital Newspaper Program.
University of Alabama, Tuscaloosa, AL Award: $254,700
Digitization of 100,000 pages of Alabama newspapers published between 1901 and 1924 as part of the state's participation in the National Digital Newspaper Program.
Alaska State Library, Juneau, AK Award: $93,594
Digitization of 100,000 pages of Alaska newspapers published prior to 1963, as part of the state's participation in the National Digital Newspaper Program (NDNP).