Project
Analyzing Large-Scale Data for Patterns in Jazz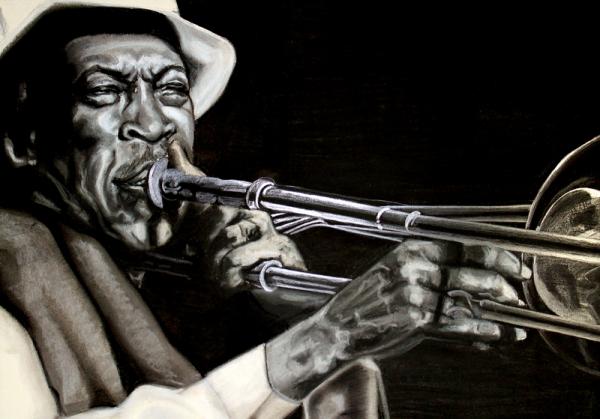 This project studies influence and sharing among musicians through a computational analysis of jazz recordings and related resources.  An international team of musicologists and computer scientists will together create a deeper and more comprehensive understanding of jazz in its social and cultural context.
Most recently, the team has released two web applications dealing with patterns in jazz solos: (1) Pattern History Explorer, an interactive app that lets you explore 653 common patterns with 11,630 instances in the Weimar Jazz Database; and (2) a web interface for pattern search in the Weimar Jazz Database.  Click "View Project" below to explore these and other project resources.
This project was funded in part by an NEH award through the Digging into Data Challenge, an initiative of the Trans-Atlantic Platform.  The team includes scholars from the University of Illinois (United States), Queen Mary University of London (UK), the National Center for Scientific Research (France), and the University of Music Frankfurt (Germany).