The National Endowment for the Humanities 50th Anniversary Honored on Capitol Hill
Rep. Leonard Lance (R-NJ) and Rep. David Price (D-NC), Chairs of the Congressional Humanities Caucus, celebrate the National Endowment for the Humanities on Capitol Hill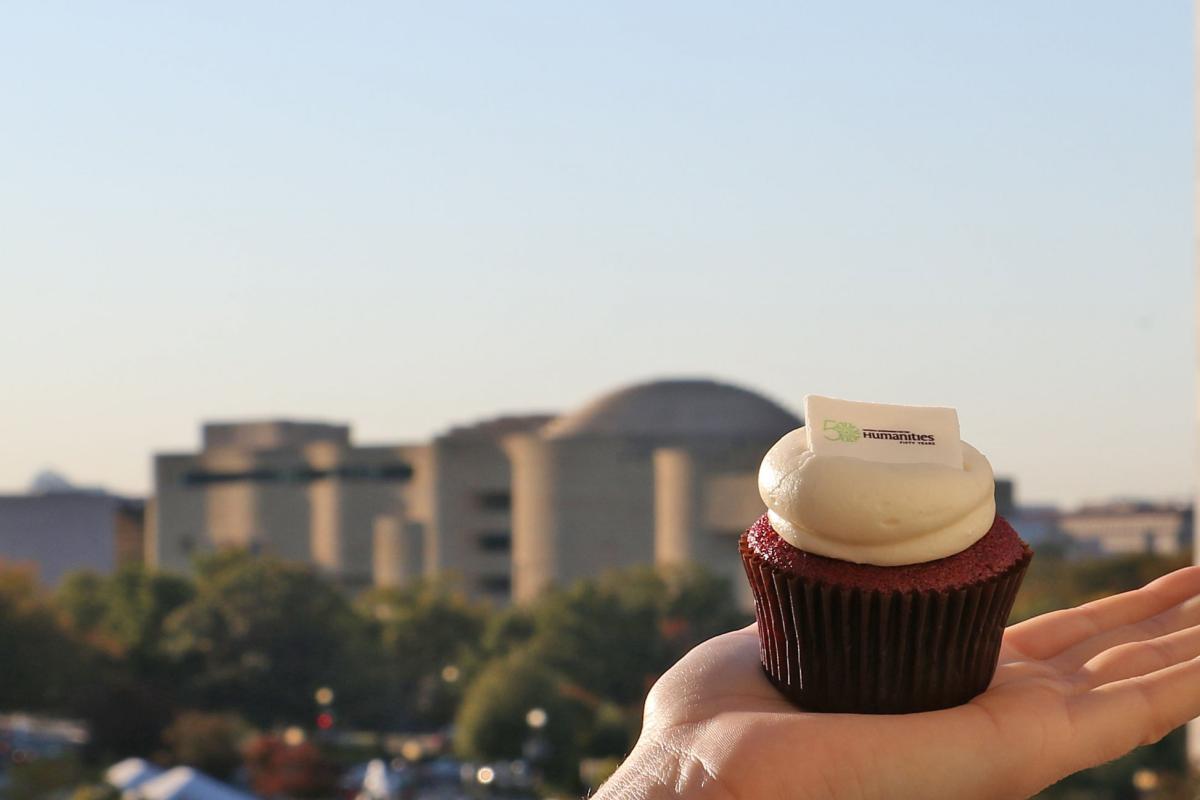 In honor of the 50th anniversary of the National Endowment for the Humanities (NEH), Congressman Leonard Lance and Congressman David Price, Co-Chairs of the Congressional Humanities Caucus, co-hosted an event on Capitol Hill to showcase the impact NEH's grants have made on this country.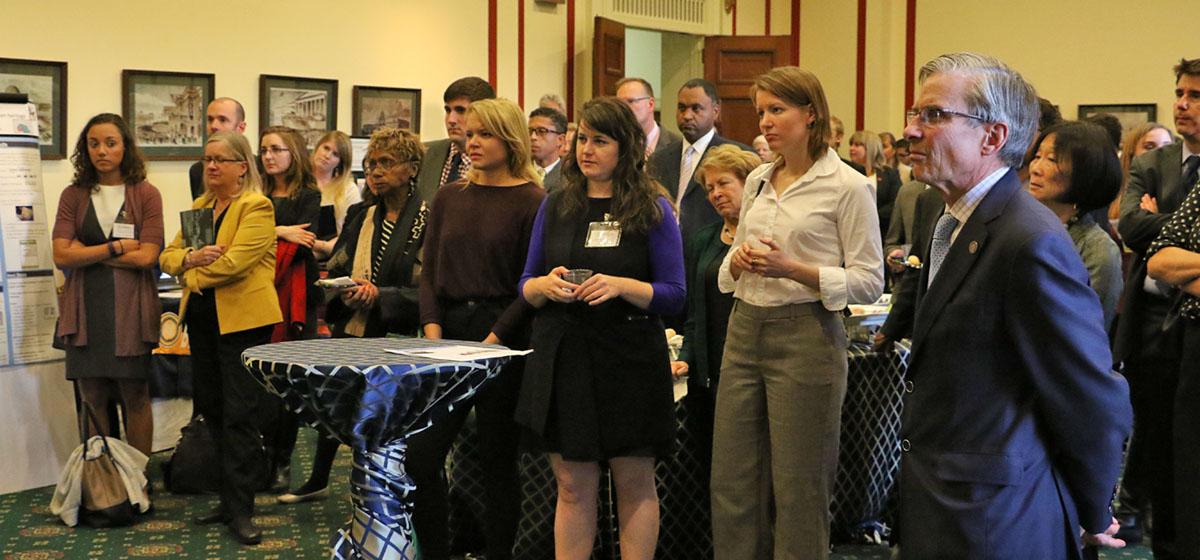 See photos from the event on Captiol Hill on Facebook.
Over the past 50 years, NEH grants to higher education institutions have contributed to thousands of significant discoveries and creations in the humanities, generated economic opportunities in communities nationwide and helped colleges and universities create engaged citizens prepared to contribute to society. Since 1965, NEH has awarded $5.3 billion in grants, of that, $2 billion in grants went to universities and colleges.
Several distinguished higher education organizations sponsored this event to honor NEH's contributions to the academic world. They include: The Association of American Universities (AAU), National Humanities Alliance (NHA), Phi Beta Kappa, Association of Public and Land-Grant Universities (APLU), American Council of Learned Societies (ACLS), Community College Humanities Association (CCHA), Council of Graduate Schools (CGS), Rutgers University, University of North Carolina at Chapel Hill, North Carolina State University, and Vanderbilt University. The event coincides with the conclusion of the AAU's biannual presidents and chancellors meeting in Washington.
"As a former college president, and now as Chairman, I understand how funding from the National Endowment for the Humanities contributes to higher education institutions through support for teachers, research, and scholarly collections. This is one of the important ways in which NEH contributes to the broader good of American society," said NEH Chairman William D. Adams.
"For 50 years the National Endowment for the Humanities has been the trust of some of our country's greatest talent and treasure. The art, music, poetry and prose that come from American imagination grows our economy through cultural experiences.  Our Nation sees $10 billion annually in revenue to the federal treasury from America's arts and entertainment sector. The humanities create a multiplier effect for our economy that is undeniable and the NEH is a great partner in maintaining that economic engine," said Congressman Leonard Lance.
"Over the past 50 years, NEH has greatly advanced our nation's understanding of history, literature, foreign languages, and the social sciences," said Congressman David Price. "The 71,000 programs it has supported not only provide us with invaluable ethical, cultural, and historical insights; they also equip our nation's students with the language and critical thinking skills they need to compete in the global economy. As a former professor and a political scientist, I am proud to serve as the co-chair of the Congressional Humanities Caucus, and I congratulate NEH on fifty years of providing this important public service."
The reception featured small tables throughout the room with displays of representative examples of transformative NEH grants.NEH grants on display included: