Statement from National Endowment for the Humanities on the Death of President George H. W. Bush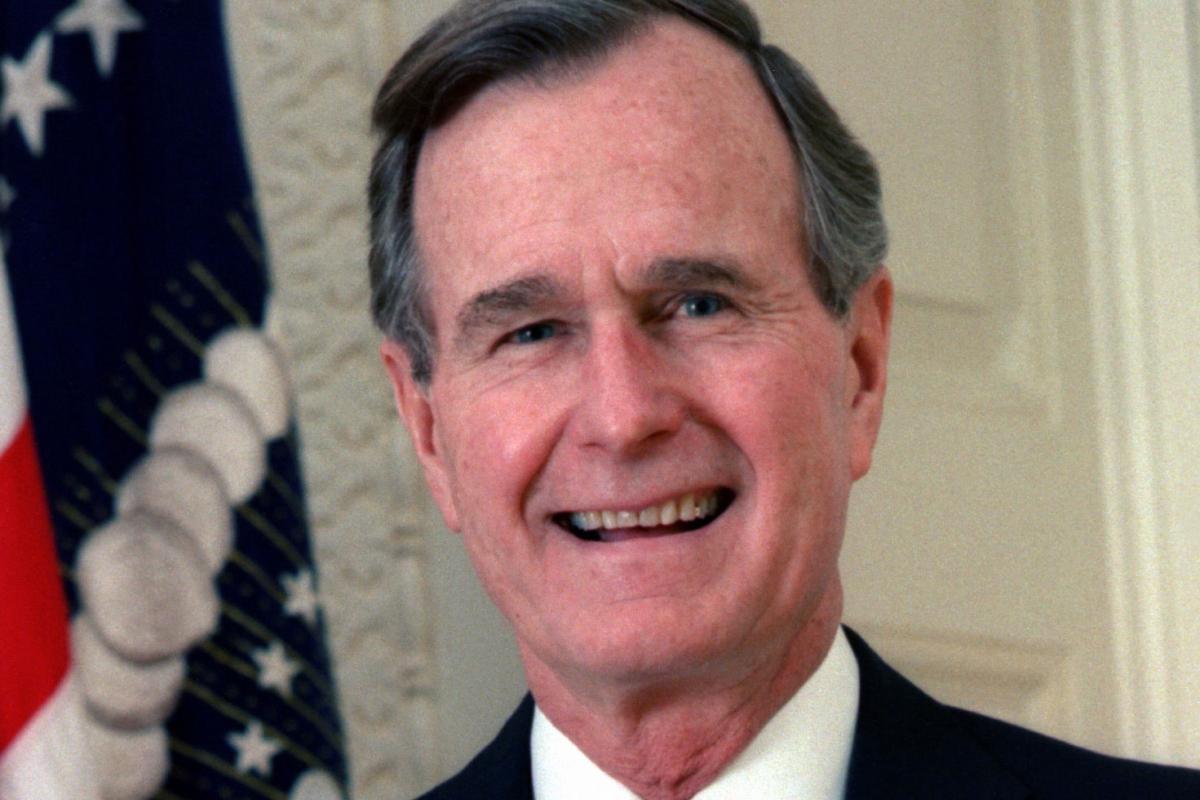 WASHINGTON, D.C.—The National Endowment for the Humanities (NEH) mourns the death of former President George H. W. Bush, who, in addition to his many accomplishments as our nation's leader at the end of the Cold War, was a strong friend to the humanities.
In his 1991 budget request to Congress, the 41st president said: "Only through the memory and understanding of our past, and the past of other countries whose civilizations have contributed to ours, and to the world, can we gain a true sense of the present and the ways in which we might influence the future."
During the Bush administration, NEH's budget reached $175 million—the agency's largest congressional appropriation—as NEH Chairman Lynne Cheney oversaw several signature projects of the Endowment. In 1990, Ken Burns's NEH-supported nine-part documentary, The Civil War, premiered on PBS.  A year later, when the Endowment celebrated its 25th anniversary, NEH research fellow Laurel T. Ulrich received the Pulitzer Prize for A Midwife's Tale. Walker Percy, Bernard Lewis, Gertrude Himmelfarb, and Bernard Knox delivered Jefferson Lectures during these years, while recipients of the Charles Frankel Prize (precursor to the National Humanities Medal) included many a notable humanist: Daniel Boorstin, Clay Jenkinson, Mortimer Adler, Allan Bloom, Shelby Foote, Richard Rodriguez, and Eudora Welty.
"President George Bush, whose passing we mourn, was a thoughtful and supportive boss," said former NEH Chairman Lynne Cheney. "His term in office was event-filled, but when I saw him, he almost always asked about the Endowment and the agency's projects. He was, I remember, a fan of Ken Burns's The Civil War. George Bush was a great and good man, and the world is better for his having been among us. He will be missed."
"During the first Bush Administration, the NEH developed and expanded key areas of focus, such as civics education, that continue to drive the agency forward today," said NEH Chairman Jon Parrish Peede. "As humanists study World War II, the Cold War, and modern U.S. foreign policy, they are by definition addressing the decisions of this remarkable leader and the Greatest Generation he represented."
Anne-Imelda Radice, Director of NEH's Division of Public Programs and special advisor to the Chairman, recalled that, when she served as Acting Chairman of NEH's sister agency, the National Endowment for the Arts (NEA), under President Bush, "his only directive was: 'Make sure this agency stays strong and does not disappear. Know I will support you in your work.' He kept his word and was with me through thick and thin."