National Endowment for the Humanities Appoints Anne-Imelda Radice as Director of Public Programs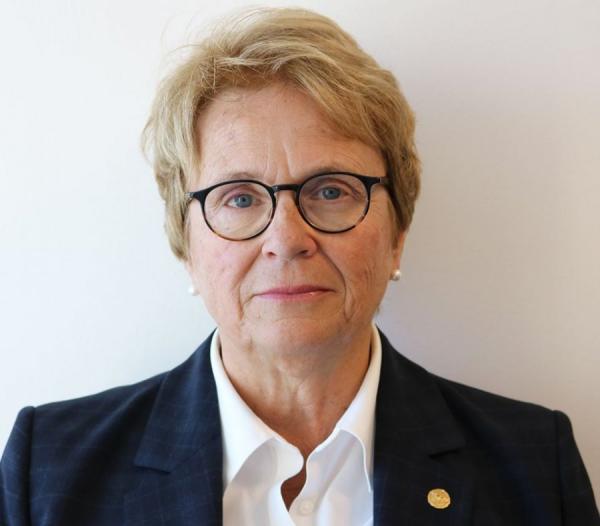 WASHINGTON, D.C.  — The National Endowment for the Humanities (NEH) is pleased to announce the appointment of Anne-Imelda Radice as the new director of NEH's Division of Public Programs and as a special advisor to NEH Chairman Jon Parrish Peede.
"Having awarded hundreds of millions of dollars in federal cultural grants during her career, Anne brings a wealth of wisdom and experience to our agency," said Chairman Peede. "We are delighted to have her as a colleague and mentor to staff."
Radice brings more than forty years of experience in public humanities and federal service to the position. Since 2012 Radice has served as Executive Director of the American Folk Art Museum in New York, where she increased the museum's profile by opening a second site and attracting financial support from the Ford Foundation, Mellon Foundation, and Luce Foundation. In addition, she instituted an apprenticeship program at the museum for underserved students from LaGuardia Community College.
Her most recent government position was as Director of the Institute of Museum and Library Services, where she served in both the George W. Bush and Barack Obama administrations. She has also served as Chief of Staff for the U.S. Department of Education, Chief Arts Advisor for the U.S. Information Agency, and Curator for the Architect of the U.S. Capitol.
Radice's new position will be a return to NEH. In 2005 she served as the agency's Acting Deputy Chairman and Special Advisor to the Chairman. In her tenure at NEH, she helped develop and oversee the agency's 40th anniversary as well as its Picturing America initiative, which brought masterpieces of American art into schools and libraries. She has also served at NEH's sister agency, the National Endowment for the Arts, where she was appointed Acting Chairman of NEA in 1992.
Radice has also served as Director of the National Museum of Women in the Arts in Washington, D.C. She is the recipient of the Presidential Citizen's Medal, the Forbes Medal, and the NEA's Chairman's Medal.
She holds an MBA from American University, a PhD in art and architectural history with a specialty in Renaissance architecture from the University of North Carolina, Chapel Hill, an MA from Villa Schifanoia School of Fine Arts in Florence, Italy, and an AB from Wheaton College.
NEH's Division of Public Programs administers grants supporting a wide range of public humanities programs that reach large and diverse audiences, in a variety of formats, including interpretation at historic sites, television and radio productions, museum exhibitions, podcasts, short videos, digital games, websites, mobile apps, and other digital media.