National Endowment for the Humanities Selects Karen Kenton as New Director of Federal/State Partnership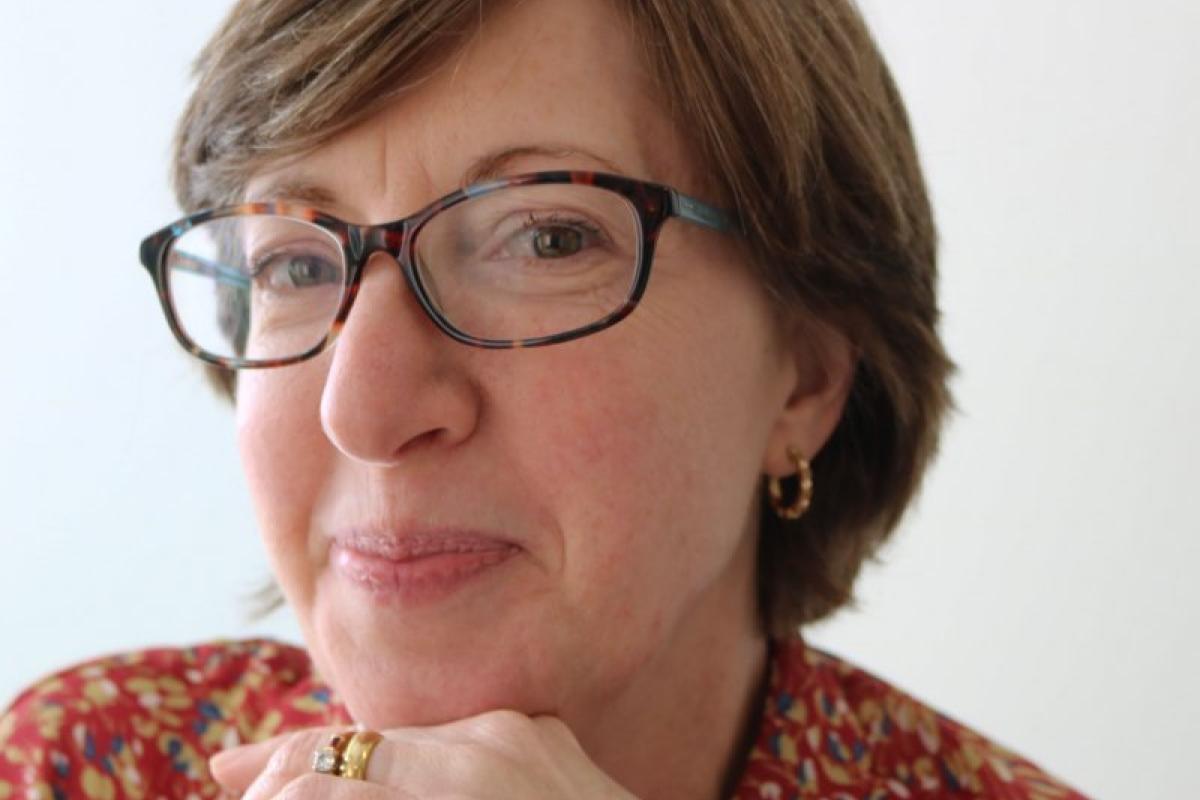 WASHINGTON, D.C. — The National Endowment for the Humanities (NEH) is pleased to announce the appointment of a new director of NEH's Office of Federal/State Partnership. Karen Kenton, who has served as acting director of that office since November 2017, has been chosen for the position following a national search.
"We are proud to have Karen in this leadership role," said NEH Chairman Jon Parrish Peede. "She has already established strong relationships with numerous state councils and looks forward to a close working relationship with each one."
Kenton has served as a senior program officer in NEH's Division of Public Programs since 2011, and has been involved in many of NEH's special initiatives, including Created Equal: America's Civil Rights Struggle; Bridging Cultures: Muslim Journeys Bookshelf; the History Film Forum; and NEH's partnership with the Library of Congress Center for the Book.
Kenton came to NEH after a career in the nonprofit sector, including as a freelance producer and an executive for WETA-TV, Washington D.C.'s flagship public television station. As a project executive, Kenton worked on fifteen WETA co-productions with Florentine Films, including, The West; Lewis & Clark: The Journey of the Corps of Discovery; Thomas Jefferson; Mark Twain; JAZZ; The War; National Parks: America's Best Idea; and Prohibition. She served as executive producer on several NEH-funded films, including War of 1812; Becoming Helen Keller; Daniel Burnham and the American City; and Through Deaf Eyes. Films that Kenton was involved in producing have been awarded the Emmy, the Alfred I. DuPont/Columbia University Award, and the Erik Barnouw Prize.
Kenton holds a bachelor's degree in Communications from Glassboro State College and a Master's of Library Science from the University of Maryland.
"The state humanities councils help NEH realize its two primary strategic goals: advancing knowledge and understanding of the humanities and increasing public awareness of the humanities throughout the United States," said Kenton. "I am honored and delighted to support the state council community's efforts to engage diverse public audiences through rich, inclusive humanities education and lifelong learning opportunities."
NEH's Office of Federal/State Partnership collaborates with 56 independent state and jurisdictional humanities councils to support local programs. Councils sponsor literacy campaigns, speakers bureaus, teacher development, cultural tourism, humanities publications, films, exhibitions, and Chautauqua performances. They also help extend the reach of NEH-funded projects, and ensure NEH remains connected to local and regional communities.
The creation of the councils was mandated in NEH's early legislation, and a portion of their operating funds comes through NEH. The NEH Office of Federal/State Partnership oversees the councils' congressionally appropriated general operating support grants, carries out on-site consultations and review, offers councils general liability insurance, and maintains network-wide communication.