National Endowment for the Humanities Chairman Adams Records Oral History of Vietnam War Service
Part of a new NEH Standing Together partnership with Library of Congress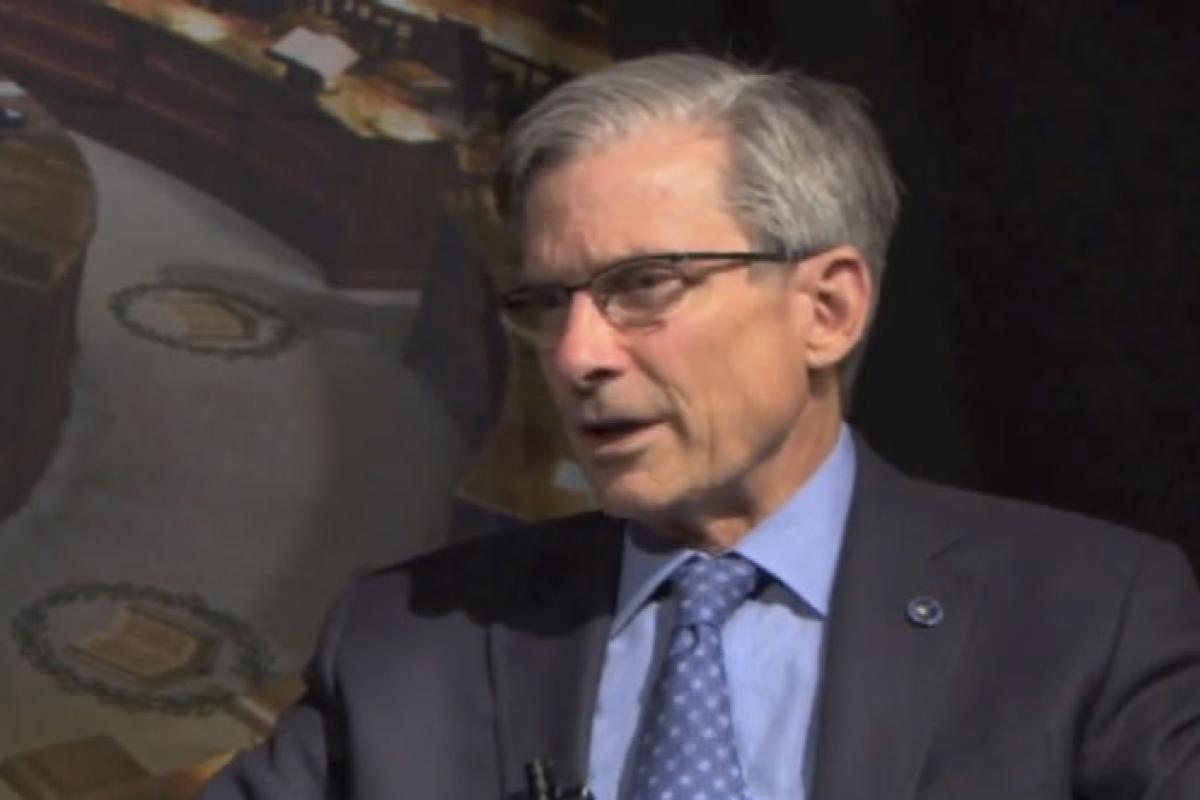 William D. Adams, Chairman of the National Endowment for the Humanities (NEH), in honor of Memorial Day, has recorded an oral history of his experiences serving in the Vietnam War for the Library of Congress' collection of veterans' histories, records and memorabilia.
The interview marks the beginning of a year-long collaboration between the National Endowment for the Humanities and the Library of Congress' Veterans History Project to promote the preservation of veterans' history and deepen understanding of the experiences of veterans using the humanities. 
During his service in the U.S. Army from 1966 to 1969, Chairman Adams served for a year as a combat infantry advisor in the Mekong Delta. It was his experiences there that sent him looking for answers in the humanities. "It made me curious in a really deep way about what I'd seen," said Adams, in his interview. "Philosophy seemed to be the place where I could ask these questions, where there weren't exactly answers, but there were ways of dealing with them…The arc of my life and career all goes back to that time."
                Watch a video clip of Chairman Adams speaking about enlisting in the U.S. Army.
As part of the National Endowment for the Humanities' Standing Together initiative – which seeks to promote understanding of the military experience and to support returning veterans – NEH is partnering with the Veterans History Project to encourage the country's more than 20 million veterans to record their personal histories so that their stories will be preserved.
NEH launched its agency-wide Standing Together initiative in 2014 to support research in the humanities that explores war and its aftermath and to connect veterans to humanities programming. The initiative has supported a wide variety of national and regional projects including local programs for veterans run by state humanities councils, the Warrior-Scholar Project program for veterans entering four-year colleges, Ken Burns' upcoming documentary Vietnam, and the digitization of a collection of letters written by American servicemen and women from the Revolutionary War to the present day at Chapman University. 
As Memorial Day approaches, Chairman Adams and the National Endowment for the Humanities invite America's veterans to record history together for the Veterans History Project and to tag contributions as "NEH Standing Together" in the affiliation field in the accompanying forms.  To conduct and record an interview for the Veterans History Project, explore the toolkit available at: http://www.loc.gov/vets/kit.html
Adams' oral history will join more than 96,000 others at the Veterans History Project. Since 2000, the Veterans History Project at the Library of Congress' American Folklife Center has collected first-hand accounts of veterans from all wars from World War I to the current conflicts in Iraq and Afghanistan, as well as those of civilians involved in supporting war efforts. The project aims to preserve the human experience of war by creating an opportunity for veterans to speak directly to future generations about their experience.
 
"Sitting down to reflect on that period in my life was a powerful—and rewarding— experience," said NEH Chairman Adams. "I'd like to encourage other veterans across the country to join me in recording their own stories so that our children and grandchildren may have the opportunity to hear about these important moments in American history."
#StandingTogether