National Endowment for the Humanities announces new "Humanities in the Public Square" grant opportunity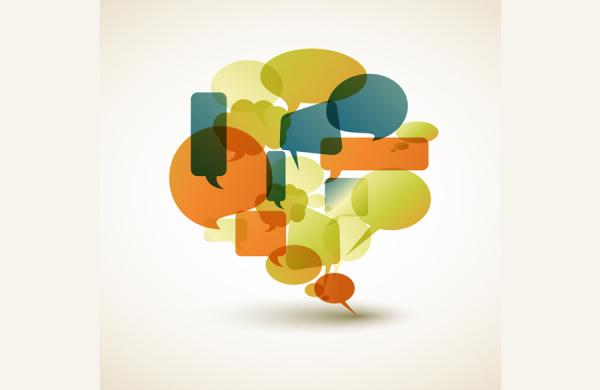 The National Endowment for the Humanities (NEH) today announced a new grant opportunity, called "Humanities in the Public Square," that will put humanities scholars in direct dialogue with the public on some of the most pressing issues of today-- through public forums, community programs, and the development of educational resources.
This new grant opportunity is part of the National Endowment for the Humanities' agency-wide initiative The Common Good: The Humanities in the Public Square, which seeks to demonstrate and enhance the role and significance of the humanities and humanities scholarship in public life.
"Throughout its 50-year history the National Endowment for the Humanities has striven to meet the challenge laid out in the agency's enabling legislation, which speaks eloquently of the need to attend to 'the relevance of the humanities to the current conditions of national life,'" said NEH Chairman William Adams. "This new grant program seeks to fulfill that mission in a very concrete way by bringing together scholars and their wider communities to examine how the humanities help us understand the challenging concerns of our time—from the implications of new technologies for public and private life to the modern experience of war and military service."
The NEH Humanities in the Public Square program will award grants of up to $300,000 to institutions for projects that incorporate:
a public forum, to be held in May 2016, that engages humanities practitioners in discussion with a public audience about a theme of contemporary significance;
public programs, commencing in spring of 2016, that would use creative formats, such as book or film discussion programs, local history projects, scholarly talks or courses for lifelong learners, to engage the public or specific audiences in sustained conversations on a chosen theme;
the creation and dissemination of educational resources that will extend the reach of the content developed for the public forum and public programs through digital resources or curricular materials for use by use by teachers, students and lifelong learners.
Application guidelines and a list of FAQs for the Humanities in the Public Square program are available at www.neh.gov. The application deadline for the initial cycle of Humanities in the Public Square grants is June 24, 2015.     
Applications requesting $150,000 or more should aim to implement ambitious projects with a broad geographic reach and the potential to engage large audiences through extensive collaboration or a larger number of venues.
Through NEH's Standing Together initiative, which emphasizes the innovative ways in which the humanities can foster engagement with military veterans and their communities, Humanities in the Public Square grants offer resources for work with veterans while also inviting organizations to consider the importance of the humanities for addressing other significant challenges.
#NEHCommonGood