Tickets to 2015 Jefferson Lecture with Anna Deavere Smith Available March 18
Jeffrey Brown of PBS NewsHour to interview Anna Deavere Smith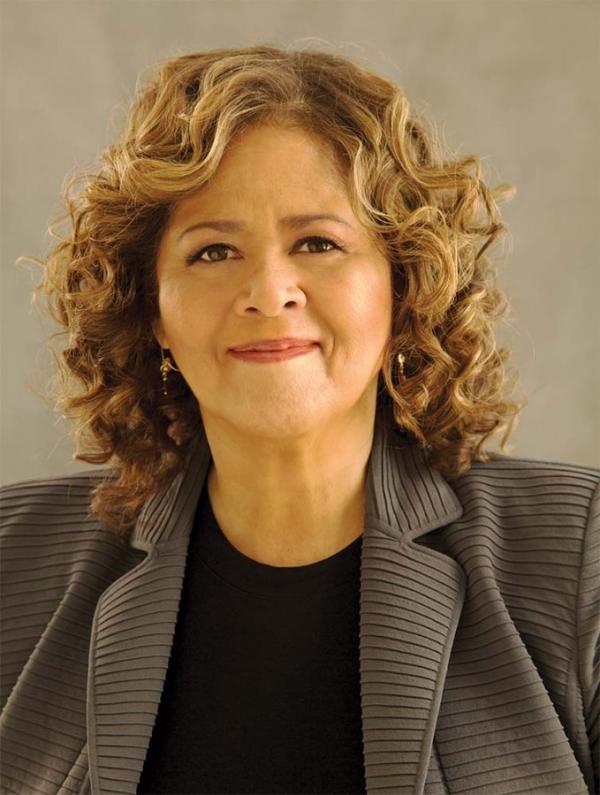 Online registration for tickets to the 2015 National Endowment for the Humanities' (NEH) Jefferson Lecture in the Humanities by actress, playwright, and professor Anna Deavere Smith will open tomorrow at noon EST.
Anna Deavere Smith will present the 44th Jefferson Lecture in the Humanities on Monday, April 6, 2015 at 7:30 PM at the John F. Kennedy Center for the Performing Arts in Washington, DC. In her lecture, titled "On the Road: A Search for American Character," Smith will discuss and perform excerpts from her ongoing documentary theater project, begun in the early 1980s, of transforming the words of ordinary people into dramatic monologue. 
The Lecture will be followed by an on-stage interview with Jeffrey Brown, senior correspondent and chief arts and culture correspondent for the PBS NewsHour. "I've long followed and admired the work of Anna Deavere Smith, an artist who brings together personal lives and public issues in a way that engages her audience and asks us to think anew," said Brown.  
The annual Jefferson Lecture, sponsored by NEH, is the most prestigious honor the federal government bestows for distinguished intellectual achievement in the humanities. The lecture, which is free and open to the public, exemplifies the values of the agency's founding 1965 legislation, which noted that the "humanities belong to all the people of the United States." It also reflects the principles of NEH's new Common Good initiative, which seeks to demonstrate the critical role humanities scholarship can play in our public life.
The Jefferson Lecture is the Endowment's most widely attended annual event. Past Jefferson Lecturersinclude filmmaker Martin Scorsese, novelists John Updike and Toni Morrison, and historian James McPherson.
The public may reserve tickets online starting March 18 at noon through this online registration form: http://neh.ticketleap.com/jefferson-lecture-2015/
Online reservations will be accepted on a first-come, first-served basis. (NEH cannot accept ticket requests made by phone, email, or other means.)
Registrants will receive an emailed confirmation receipt. Please note that receipts are proof of registration only, and do not themselves constitute a ticket.
Reserved lecture tickets will be available for pick up the night of the event between 5:30 p.m. and 7:30 p.m. at the John F. Kennedy Center for the Performing Arts at an NEH Will Call table, using a photo ID or registration receipt. All reserved tickets that have not been claimed by 7:30 p.m. will be awarded to members of the public waiting in a standby line.
The April 6 Jefferson Lecture in the Humanities will be live-streamed at www.neh.gov. NEH invites those unable to attend to watch the event online and join the national conversation about the Lecture using the hashtag #jefflec15.
NOTE TO MEDIA: Media wishing to cover the 2015 Jefferson Lecture should NOT sign up through the public ticket registration form. Instead, please email @email for media seating.