President Biden Nominates Shelly Lowe to Chair NEH
Lowe is the first Native American selected to lead the federal cultural agency, and second woman.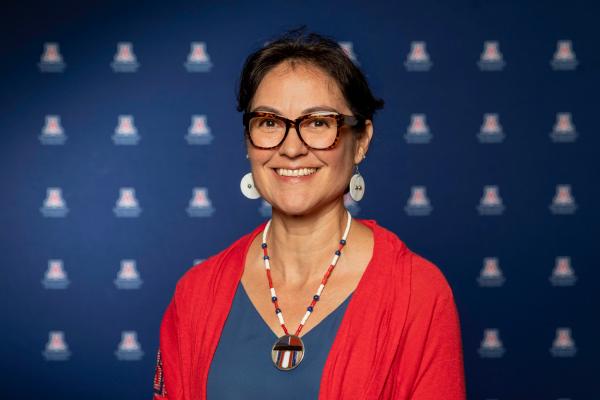 WASHINGTON, D.C. — Today, President Biden announced his intent to nominate Shelly Lowe as the 12th Chair of the National Endowment for the Humanities (NEH).
Shelly C. Lowe is a citizen of the Navajo Nation and grew up on the Navajo Reservation in Ganado, Arizona. She is currently a member of the National Council on the Humanities, the 26-member advisory body to NEH, an appointment she received from President Obama. Lowe's career in higher education has included roles as Executive Director of the Harvard University Native American Program, Assistant Dean in the Yale College Dean's Office, and Director of the Native American Cultural Center at Yale University. Prior to these positions, she spent six years as the Graduate Education Program Facilitator for the American Indian Studies Programs at The University of Arizona.
"It is an honor and a privilege to be nominated by President Biden to serve as Chair of the National Endowment for the Humanities," said Lowe. "My time serving on the National Council on the Humanities has been immensely rewarding, and I look forward to continuing to serve and advance the humanities in this new role. Ensuring the American people have access to humanities institutions, resources, and programs is absolutely critical in addressing the challenges of the 21st century."
Lowe has served in a variety of leadership roles nationally, most recently as a member of the University of Arizona Alumni Association Governing Board and of the Challenge Leadership Group for the MIT Solve Indigenous Communities Fellowship. She has served on the board of the National Indian Education Association and as a Trustee on the Board for the National Museum of the American Indian.
"We are thrilled by the nomination of Shelly Lowe to be the next NEH Chair," said Acting NEH Chair Adam Wolfson. "Ms. Lowe has served on the agency's National Council for six years, demonstrating a steady wisdom and heartfelt devotion to the humanities in service of all Americans. As the first Native American and second woman to lead the agency, her nomination is of historic significance."
Lowe holds a Bachelor of Arts in Sociology, a Master of Arts in American Indian Studies, and has completed doctoral coursework in Higher Education from the University of Arizona.
National Endowment for the Humanities: Created in 1965 as an independent federal agency, the National Endowment for the Humanities supports research and learning in history, literature, philosophy, and other areas of the humanities by funding selected, peer-reviewed proposals from around the nation. Additional information about the National Endowment for the Humanities and its grant programs is available at neh.gov.