NEH Receives $135 Million to Distribute to Cultural Institutions Affected by the Pandemic 
The American Rescue Plan Act provides emergency economic relief to humanities organizations 
Details and grant guidelines forthcoming. 
Continue to check NEH.gov for updates on COVID relief application information and deadlines.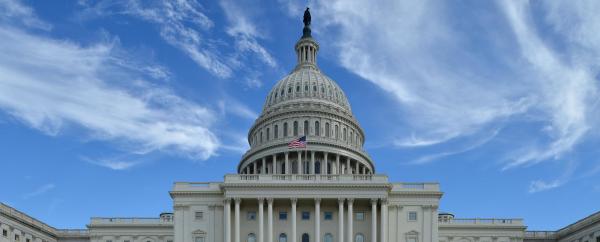 WASHINGTON, D.C. —The National Endowment for the Humanities (NEH) will receive $135 million in supplemental funding to assist humanities organizations and other cultural institutions affected by the coronavirus pandemic as part of the $1.9 trillion American Rescue Plan Act of 2021 (ARP) approved by the U.S. Congress and signed into law today by President Joseph R. Biden.
"As we mark the one-year anniversary of the COVID-19 global pandemic, our nation's cultural institutions, and the millions of people they employ, are suffering enormous economic distress," said NEH Acting Chairman Adam Wolfson. "The National Endowment for the Humanities will be working quickly to distribute this much-needed aid to struggling institutions, in order to help protect jobs, maintain operations for cultural sites and organizations, and ensure the vitality of the nation's cultural sector."
NEH will distribute ARP relief funding through a competitive process to cultural organizations such as museums, libraries, historic sites, archives, and educational institutions, which continue to feel the dire effects of the pandemic. Budget shortfalls at all levels have compelled cultural institutions across the country to lay off and furlough staff, cancel programs, cut departments, close facilities, and tap institutional reserves.
NEH cultural relief funding will support a wide range of humanities initiatives and may cover costs such as personnel, technology, training, materials, supplies, equipment, and associated indirect costs. Approximately 40 percent, or $51.6 million, will go directly to NEH's local affiliates, the state and jurisdictional humanities councils, to allow for accelerated distribution of funds to local humanities organizations and programs around the country. Through the regranting of federal support, the humanities councils reach an estimated annual audience of 137 million people. The remaining stimulus funds will be administered by NEH as direct grants to assist cultural institutions in maintaining humanities jobs and weathering the economic challenges posed by the pandemic.
In order to apply for a grant from NEH, eligible organizations must pre-register with SAM.gov and Grants.gov. As this registration process can take several weeks, organizations are strongly encouraged to start the registration process immediately to ensure they can apply. Step-by-step instructions on how to register are available on the Grants.gov website.