NEH Partners with UK Arts and Humanities Research Council to Support Digital Innovation
NEH/AHRC New Directions for Digital Scholarship in Cultural Institutions grant program will advance digital tools and methods used by museums, libraries, archives, and galleries to bring the humanities to global audiences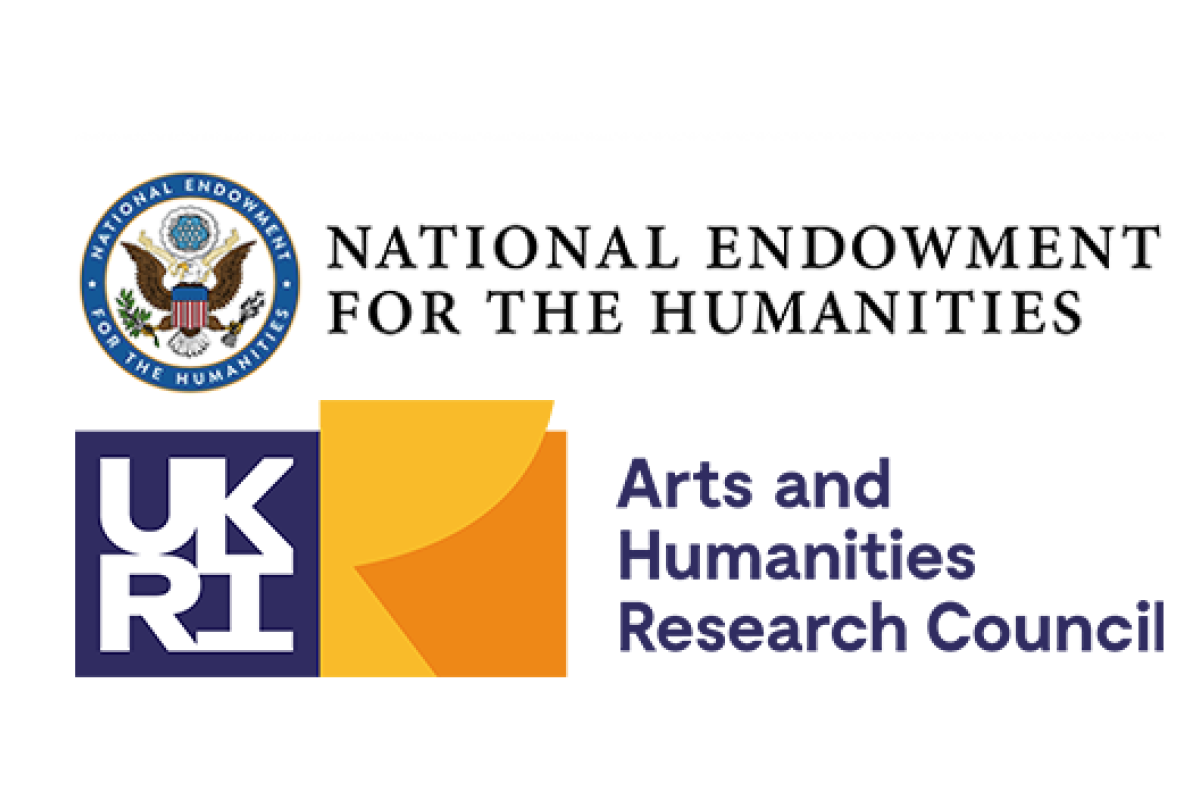 WASHINGTON, D.C. — The National Endowment for the Humanities (NEH) today announced a new international grant program designed to have a transformational impact on digital methods and digital research in cultural institutions. Recipients are eligible to receive grants of up to $150,000.
The program is a joint initiative between NEH and the United Kingdom's Arts and Humanities Research Council (AHRC), a component body of UK Research and Innovation (UKRI), and will fund teams of researchers and cultural institution professionals in both countries. 
The NEH/AHRC New Directions for Digital Scholarship in Cultural Institutions program seeks to advance digital scholarship in cultural institutions such as museums, libraries, galleries, and archives. Successful projects will develop new methods of sharing culture and heritage with global audiences, open new research frontiers, and advance collections-based research methods for the twenty-first century.
Reflecting the collaborative nature of this enterprise, applications must be submitted by bilateral teams with at least one cultural institution from each country. 
"The pandemic has reminded us yet again of the critical importance of digital scholarship," said NEH Chairman Jon Parrish Peede. "The United States and the United Kingdom share a common cultural heritage and a commitment to opening new avenues of humanities research through technological means. Both countries face similar challenges as we seek to educate our citizens during a time of profound societal change."  
"In unprecedented times, digital innovation is more important than ever to the understanding and preservation of our culture and heritage," said AHRC Executive Chair Andrew Thompson. "The UK and US are world-leading in digital scholarship and home to some of the world's most revered museums and cultural institutions. I am delighted that this new collaboration between the AHRC and NEH will bring these strengths together to achieve new standards in digital scholarship and cement the role of cultural institutions at the heart of our societal, economic and cultural well-being."
The application deadline for the NEH/AHRC New Directions for Digital Scholarship in Cultural Institutions grant program is August 18, 2020. Funding opportunity guidelines are available here. Prospective applicants should direct questions about grant proposals to @email or 800-877-8399.
National Endowment for the Humanities: Created in 1965 as an independent federal agency, the National Endowment for the Humanities supports research and learning in history, literature, philosophy, and other areas of the humanities by funding selected, peer-reviewed proposals from around the nation. Additional information about the National Endowment for the Humanities and its grant programs is available at neh.gov.
UK Arts and Humanities Research Council (AHRC): The United Kingdom's Arts and Humanities Research Council funds world-class, independent researchers in a wide variety of subjects from history and archaeology to philosophy and languages. AHRC also funds more contemporary research including the design and effectiveness of digital content and the impact of artificial intelligence. Additional information about research supported by AHRC is available at: https://ahrc.ukri.org/