National Endowment for the Humanities Appoints Anthony Mitchell as Senior Deputy Chair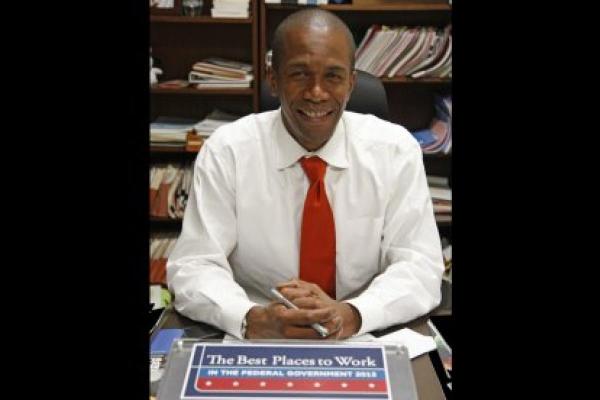 WASHINGTON, D.C. —The National Endowment for the Humanities (NEH) is pleased to announce the appointment of Anthony "Tony" Mitchell as NEH's new Senior Deputy Chair.
"Throughout his time at NEH, Tony Mitchell has shown himself to be a talented leader and mentor to staff, with a commitment to excellence in the humanities and wide-ranging knowledge of federal policy," said NEH Chair Shelly C. Lowe (Navajo). "We are thrilled to have Mitchell step into this crucial senior management role. He has been integral to the agency's success during the pandemic in numerous ways, and we look forward to his wise counsel on programs, personnel, and projects moving forward."  
For the past 14 years, Mitchell has served as NEH's Chief Human Capital Officer and Director of the Office of Human Resources. From March 2021 through June 2022, he oversaw the agency's administrative offices as Acting Assistant Chair for Planning and Operations. Before joining NEH, Mitchell served as the director of employee benefits and worklife programs for the Transportation Security Administration, and as assistant director of employment and compensation for the Court Services and Offender Supervision Agency. 
Mitchell started his federal career at the U. S. Supreme Court and has more than 35 years of combined federal service. He has proven ability in managing labor relations, engaging with partner agencies, and acting as a liaison with professional societies to leverage best practices. He also has proven executive leadership and the broad strategic perspective to utilize human capital management services to meet organizational goals. 
Mitchell holds a B.S. in business management with an emphasis in labor relations from Hampton University. In 2006, Mitchell started the ELF Project, a nonprofit organization that supports the children of Turner Elementary School in Washington, D.C. In his spare time, he enjoys running, swimming, and attending live theater. Mitchell will join the Biden-Harris Administration to serve in his new role as NEH's Senior Deputy Chair this month. He is the first HBCU graduate to fill this position.
National Endowment for the Humanities: Created in 1965 as an independent federal agency, the National Endowment for the Humanities supports research and learning in history, literature, philosophy, and other areas of the humanities by funding selected, peer-reviewed proposals from around the nation. Additional information about the National Endowment for the Humanities and its grant programs is available at neh.gov.