Learning the Humanities through Video Games
National Endowment for the Humanities (NEH) Chairman William D. Adams attended the annual 2016 Games for Change festival in late June in New York City & hosted a conversation with Tracy Fullerton, an American game designer, educator, and writer who is currently Director of the Game Innovation Lab at University of South California.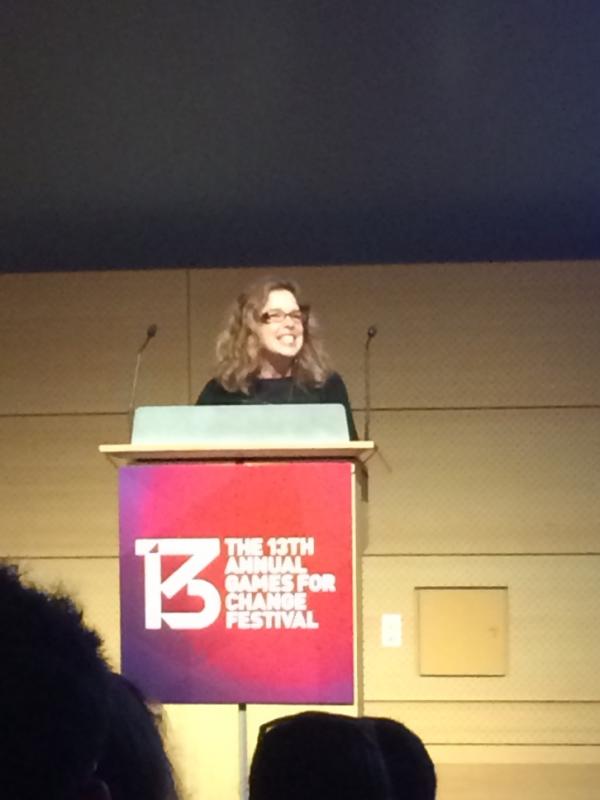 Adams and Fullerton were in conversation on June 24th, at 10 a.m. discussing the meaning of designing games within the humanities, examining how the humanities and STEM-related fields both differ and align, and exploring how funding video games is vital to humanities learning. This talk highlighted Fullerton's NEH-funded Walden, a Game, where audiences play as historical figure Henry David Thoreau during his first year living at Walden Pond. The talk also explored broader issues such as technology's place in education, ethics, and social issues.
As a federal agency that awards grants in the humanities, the NEH has a longstanding commitment and supports a wide palette of digital projects, investing more than 3.6 million  in humanities gaming. With 4 out of 5 American households playing video games regularly, funding educational video games is increasingly important to the NEH's mission of providing accessible and engaging humanities programming for the American public.
Marc Ruppel, NEH Senior Program Officer, also spoke at the Games for Change festival, at the panel Funding Games Within the Public Sector: A Conversation Between Funders and Artists panel, on June 23 at 2:15 P.M.
Founded in 2004, Games for Change facilitates the creation and distribution of serious games that serve as tools in a wide-range of fields from civics to education to health.
The Games for Change festival ran from June 23 to the 24, offering two days of keynotes, panels, workshops, networking events, and arcades with three focused tracks: Civics & Social Impact, Neurogaming & Health, and Games for Learning.
See the full Games for Change schedule here.
To learn more about NEH's digital funding read these: