Biden Administration Requests $177.55 million for NEH in 2022
Proposed budget calls for $10.05 million increase over current appropriation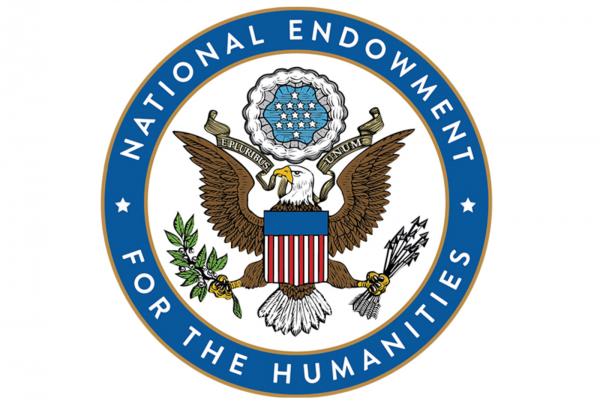 WASHINGTON, D.C. — The Biden administration today released a budget request of $177.55 million for the National Endowment for the Humanities (NEH) for fiscal year 2022. The request represents a 6 percent increase over NEH's FY2021 appropriation.
The request includes:
$122.9 million for NEH's grant programs in support of projects in the humanities, including $54.4 million for NEH's partners in all 50  states and several jurisdictions.

$6.22 million for

A More Perfect Union,

a special initiative that builds on NEH's 56-year investment in projects that catalog, preserve, explore, and promote American history;

$15.6 million in federal matching funds, including funding for NEH's Infrastructure and Capacity Building Challenge Grants program to help stimulate and match nonfederal donations in support of humanities institutions and organizations.
NEH serves our republic by providing vital support for projects and programs in the humanities, including history, philosophy, literature and languages, archaeology, political theory, comparative religion, and other areas. Its support reaches every state and territory, and the direct beneficiaries of its funding include libraries, museums, historic houses, community colleges, universities, K–12 teachers, as well as other humanities professionals and organizations. Since its inception, NEH has awarded nearly $6 billion in grants that have helped build the nation's cultural capital.
"We are pleased that President Biden has proposed increased funding for the National Endowment for the Humanities," said NEH Acting Chairman Adam Wolfson. "This budget will allow NEH to fulfill its mission of expanding access to humanities learning, resources, and collections for all Americans, while continuing to support humanities infrastructure at a time when the cultural sector has been hard-hit by the pandemic."
Read the details of the full budget request here.
National Endowment for the Humanities: Created in 1965 as an independent federal agency, the National Endowment for the Humanities supports research and learning in history, literature, philosophy, and other areas of the humanities by funding selected, peer-reviewed proposals from around the nation. Additional information about the National Endowment for the Humanities and its grant programs is available at neh.gov.