Presidents and the Press: A Pulitzer Centennial Event
BackStory with the American History Guys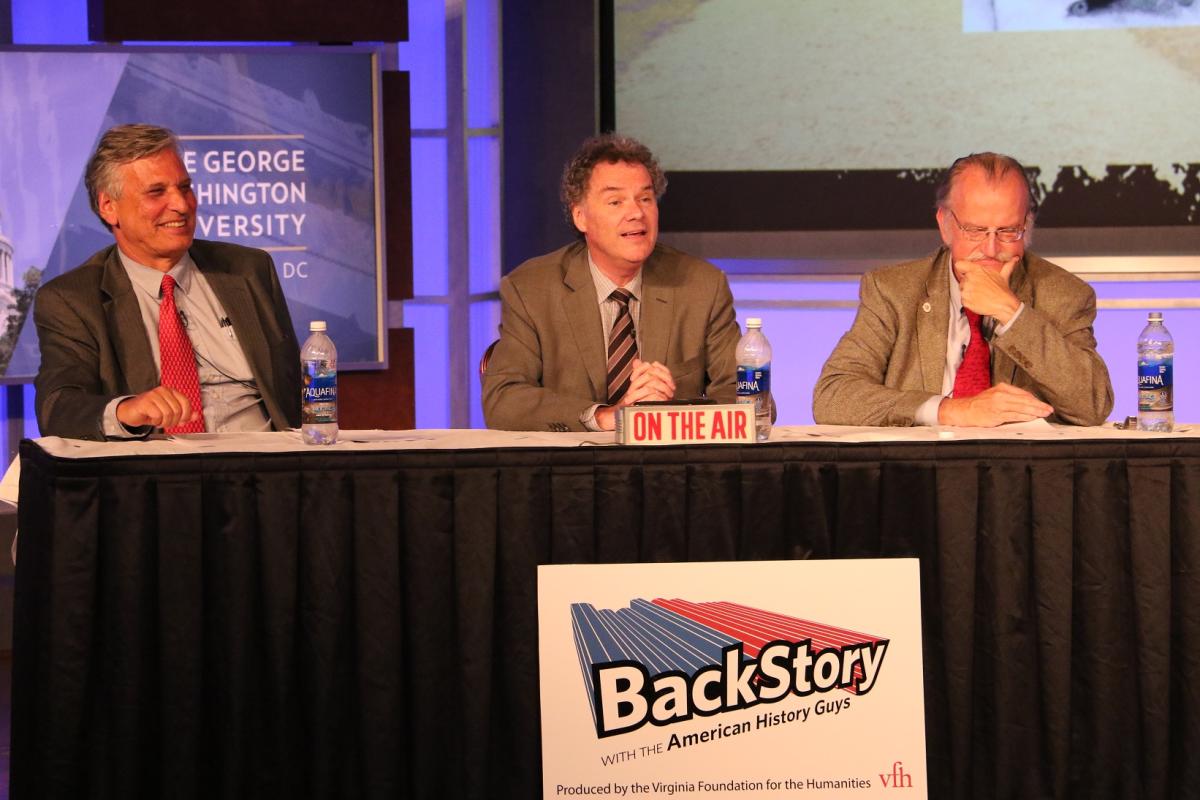 BackStory with the American History Guys, an NEH-funded podcast, performed a live show at George Washington University's Jack Morton Auditorium in Washington, D.C., titled "Presidents and the Press: A Pulitzer Centennial Event." The program featured BackStory's historian-hosts Ed Ayers, Brian Balogh, and Peter Onuf in discussion with special guests and a live audience to explore the complicated relationship between America's presidents and the fourth estate. Featured guests included University of Purdue historian Kathryn Brownell and Pulitzer Prize-winning Washington Post reporter Carol Leonnig.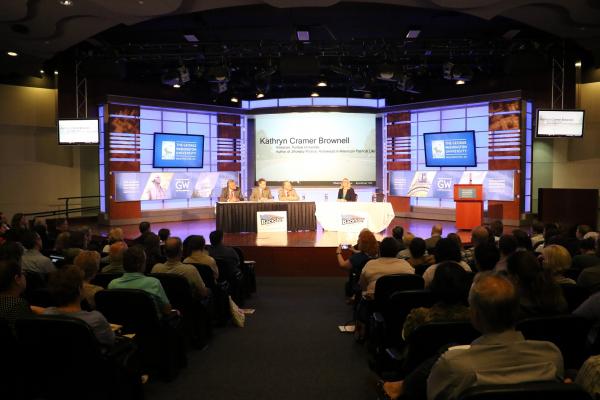 Before the show, NEH caught up with the Backstory hosts and asked a few questions about the history of the press and the Pulitzer. You can watch Ed, Peter, and Brian answer these questions in our Facebook Live  Q&A.
NEH Chairman William D. Adams attended the "Presidents and the Press: A Pulitzer Centennial Event," and was introduced to the audience before the show started. You can see the introduction on our Snapchat story. When the show concluded, Chairman Adams congratulated Ed, Brian, Peter, Kathryn, and Carol on an amazing and educational program. 
BackStory, a program of the Virginia Humanities Foundation, is produced with support from National Endowment for the Humanities grants.