NEH Open House: Virtual Tour of NEH-funded Projects at Reynolda House, North Carolina
2 PM ET
Contact
NEH Office of Challenge Programs
(202) 606-8309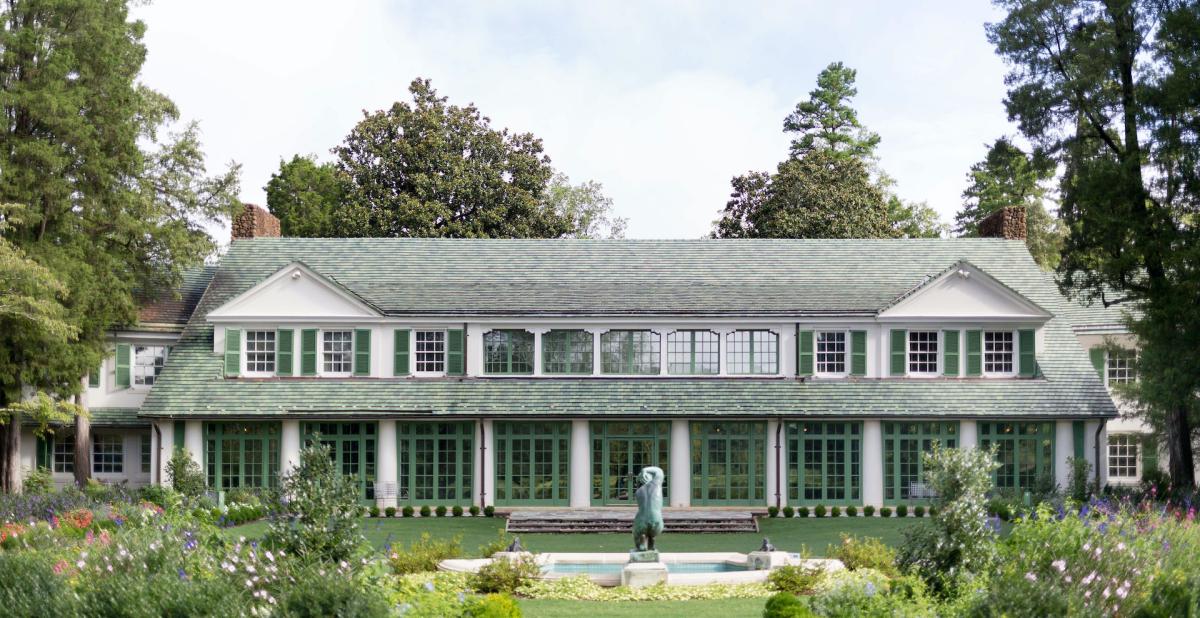 Join representatives from the Reynolda House, the 1917 North Carolina estate of R.J. and Katherine Reynolds, and staff of NEH's Office of Challenge Programs on August 16, 2022 at 2 PM EDT for a virtual "Open House" showcasing Reynolda House's recent NEH grant-supported capital improvement project.
In 2018, the Reynolda House Museum of American Art was awarded an Infrastructure and Capacity Building Challenge Grant from the National Endowment for the Humanities (NEH) to replace the 100-year-old roof of the historic structure.
The open house event provides an opportunity to learn about the details of the work, and how Reynolda House planned the project and successfully applied to NEH. The Reynolda House project team will discuss challenges faced and overcome. NEH staff will answer questions about applications to Infrastructure and Capacity Building Challenge Grants.
Register online for the NEH Open House and come with questions!
For more information on Reynolda House's roof renovation project, check out this Traditional Building "Story for Success" article, and additional materials at the Reynolda House website.