French Embassy Virtual Night of Ideas/ La Nuit des idées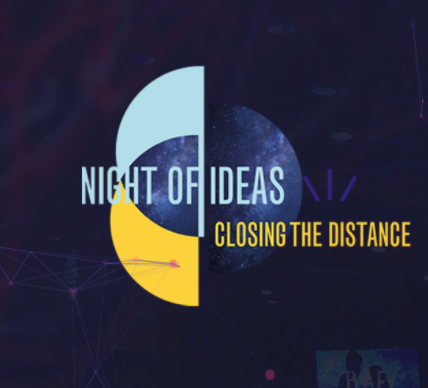 On January 28th, the Cultural Services of the French Embassy and Institut Français will host the virtual "La Nuit des idées," or the 2021 Night of Ideas, a 24-hour marathon of talks and performances with cultural figures streaming live from around the world. 
The event, which will be recorded or subtitled in English, kicks off at 6 p.m. EST on the 28th with a keynote performance from singer, author, and poet Patti Smith, and will give viewers the chance to hear from major thinkers and artists from around the globe. 
See the full schedule of performances and presentations at: https://nightofideas.org/ 
This year's theme, "Closing the distance" ("Proches," in French) speaks to our shared sense of isolation and seeks to explore new means of fostering community and togetherness. Evoking the new forms of solidarity that our economic and social crises call for, as well as our changing relationship with space and mobility, this theme prompts audiences and participants to consider our relationship to today's challenging world and those around us in thoughtful, creative, and engaging ways.
The 2021 Night of Ideas/ "La Nuit des idées" is supported by sponsorship from the National Endowment for the Humanities.