Blog
Royal Mayan Tomb Discovered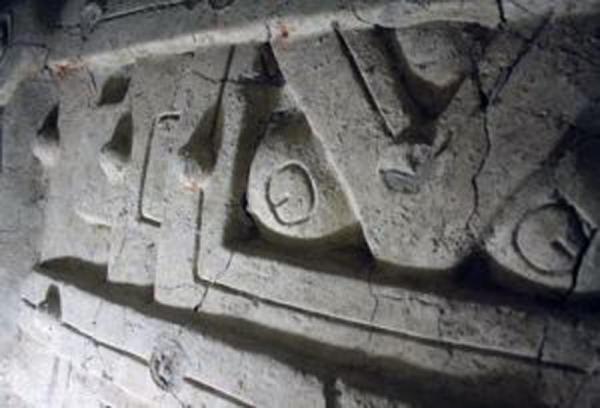 A team of NEH-supported archaeologists has discovered a well-preserved tomb of an ancient Mayan king in El Zotz, Guatemala. The group believes the tomb, which dates from about 350 A.D., holds the remains of a king known previously only through hieroglyphic texts.
"From the tomb's position, time, richness, and repeated constructions atop the tomb," says expedition leader Stephen Houston of Brown University, "this is very likely the founder of a dynasty."
Houston received NEH support to excavate a small temple built in front of a sprawling complex dedicated to the sun god, an emblem of Maya rulers. After finding several mortuary jars, Houston moved a series of flat stones, revealing the tomb below. The team then lowered a small light bulb into the hole and caught their first glimpses of a colorful, elaborately decorated chamber filled with wood, textiles, painted stucco, and jewelry made of conch shells and silver. According to Houston, "These items are artistic riches, extraordinarily preserved from a key time in Maya history."
News of the find was announced jointly by Brown University and Guatemala Ministry of Culture, which authorized the work. According to the Brown University press office, the tomb measures 6 feet high, 12 feet long, and four feet wide and also contained the remains of seven ancient Mayans: one adult and six children. The human remains are currently being analyzed to determine sex and age.
Excavation continues in El Zotz during the summer season 2011.