Blog
From Zanzibar to Barclay Square and Back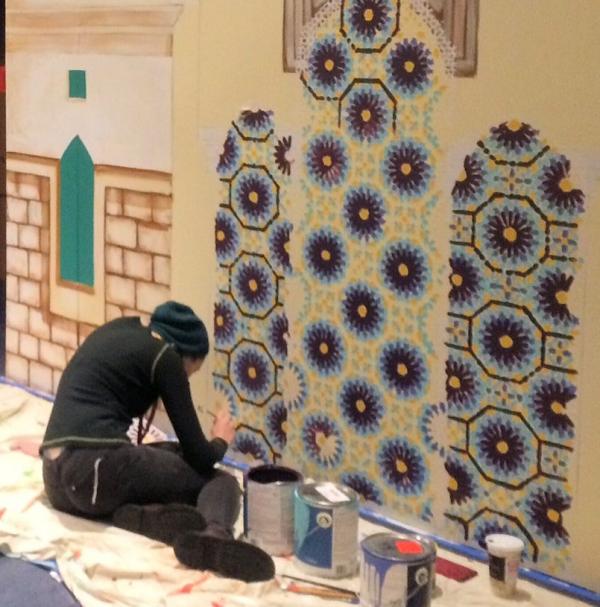 America to Zanzibar: Muslim Cultures Near and Far explores the diversity of Muslim cultures in the United States and globally.  The 3,500-square-foot exhibition opens at the Children's Museum of Manhattan on February 13.
The exhibit features engaging interactive activities.  Highlights include a replica of a multi-level Indian Ocean dhow (boat) that children can board to experiment with navigation techniques; a life size camel that will transport visitors on a journey across the desert; a 21-foot curved screen that will project different architectural styles of mosques; and a courtyard at which children can make music with digital instruments.  America to Zanzibar also features a selection of art and artifacts from the Metropolitan Museum of Art's collection of Islamic art.
"America to Zanzibar offers a compelling introduction to the great variety of Muslim visual art, architecture, and cultural experiences in the United States and globally," said NEH Chairman Bro Adams. "Guided by leading humanities scholars, this new exhibit reflects the Children's Museum of Manhattan's ongoing commitment to exploring international history and culture, and exemplifies NEH's support for educational exhibits on world cultures, including the acclaimed Gods, Myths and Mortals: Discover Ancient Greece, which opened in 2007."
America to Zanzibar is one of several recent NEH-funded projects exploring American immigrant cultures.  Related projects include The Italian Americans, a 2015 PBS film, and Latino Americans:500 Years of History, a nationwide public programming initiative that explores the rich and varied history and experiences of Latinos.
In addition to the exhibits at the Children's Museum of Manhattan, the NEH has funded several museum projects for youth and family audiences, including Play the Past at the Minnesota Historical Society and The Power of Children: Making a Difference at the Children's Museum of Indianapolis.