Blog
Women's History Month at the Movies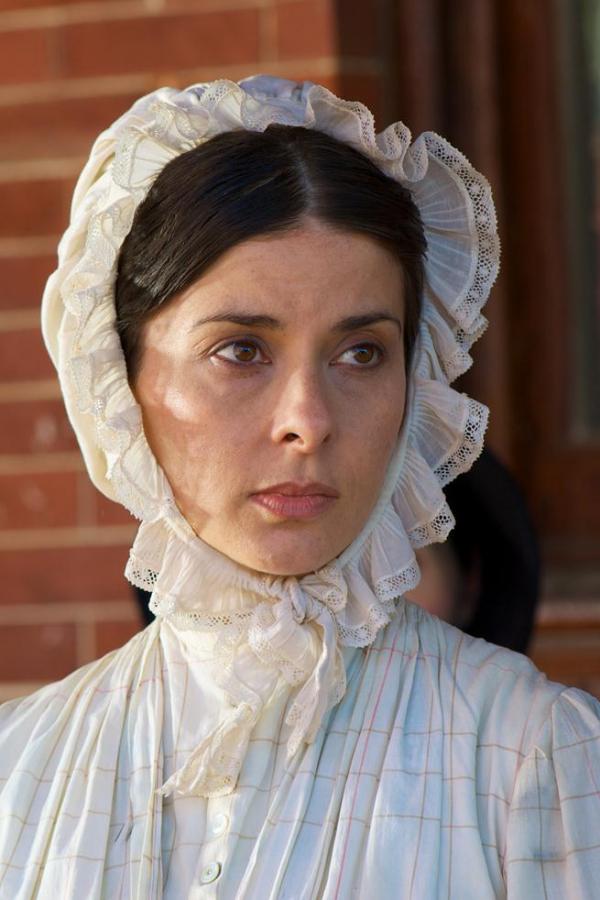 March marks Women's History Month, and three notable media projects funded by the Division of Public Program highlight women's contribution to creating a better society. These projects feature courageous women who challenged oppressive forces and fought for change in politics, journalism, and international law.
AMERICAN EXPERIENCE'S The Abolitionists on PBS examines how a small group of religiously inspired moral reformers in the 1830s launched one of the most ambitious social movements imaginable: the immediate emancipation of millions of African Americans held in bondage. Sarah and Angelina Grimké found themselves at the center of the abolitionist enterprise as the everyday work of the movement called on women to move beyond the domestic activities of home to develop speaking and advocacy skills. The series illuminates the links between abolitionism and feminism and also explores how conservative reaction to women's activism helped fracture abolitionist unity. Finally, it tells how the sentimental fiction of Harriet Beecher Stowe created the best-selling novel of the century and a powerful advertisement for the abolitionist cause. Written, produced, and directed by Rob Rapley. Co-produced by Kathryn Lord.
World War II reporters Ruth Cowan and Martha Gellhorn and war photographer Dickey Chapelle paved the way for women war reporters today.  Their story is chronicled in No Job for a Woman: The Women Who Fought to Report WWII, produced by Michele Midori Fillion. Before World War II, women were delegated to covering stories about the home and family life in the women's pages of newspapers. During the Second World War, following a protracted battle by these journalists, the U.S. Army ultimately accredited 140 female war correspondents. Newspapers, initially reluctant to employ women war reporters, turned the phenomenon into a public-relations exercise to market their papers. These women faced many challenges—ranging from an outright ban at army press briefings to a lack of facilities in the field. But they soldiered on and in some respects changed the nature of war reportage, focusing not just on the military campaign but on the suffering of civilians. No Job for a Woman will have its national broadcast premier on March 20 on PBS World (check local listings). Directed, written, and produced by Michele Midori Fillion. Co-produced by Maria Agui Carter. Co-written by Maia Harris.
The brave women who demanded that sexual violence in wartime be treated as an international crime are featured in Pamela Hogan's film I Came to Testify (no longer streaming). When the Balkans exploded into war in the 1990s, reports that tens of thousands of women were being systematically raped as a tactic of ethnic cleansing captured the international spotlight. The film is the moving story of how a group of sixteen women who had been imprisoned by Serb-led forces in the Bosnian town of Foca broke history's great silence and stepped forward to take the witness stand in an international court of law. The film covers the trial of Bosnian Serb wartime general Ratko Mladic where the women speak publically for the first time about their experience. Although we do not see their faces or hear their actual voices due to fears of retribution, their testimony powerfully reveals their harrowing experience. Their remarkable courage resulted in a triumphant verdict that led to new international laws about sexual violence in war. The film is part of a five-part documentary series, Women, War & Peace, which aired on public television in 2011. This film will air throughout March 2013 as part of the ITVS "She Docs" online film festival. Produced and written by Pamela Hogan.
Only a few of the current projects supported by this division are featured on this website.  To learn what other events, exhibitions, or programs may be coming to your area, please consult the Division's calendar.