Blog
Who's Working in the Garden? New Opportunities for Humanities Scholars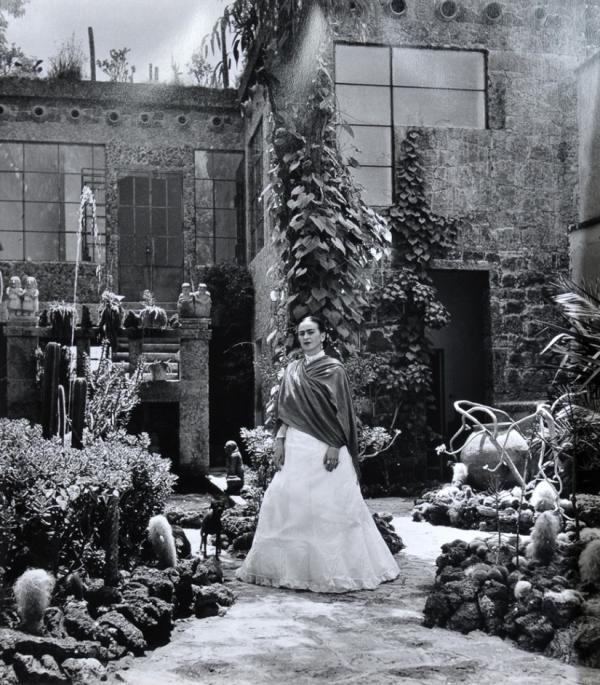 Thanks to their recent NEH Museums grant, the New York Botanical Garden hired Claudia Mora last November to join the Exhibitions department as Bilingual Interpretive Specialist.  Mora, a 2013 graduate of NYU's Creative Writing in Spanish Program, brought a keen interest in Mexican art and culture and a sensitivity to the challenges and opportunities that arise when developing exhibitions for multicultural audiences to the exhibition.
The New York Botanical Garden received an award for "Frida Kahlo: Art, Garden, Life," a new traveling exhibition that explores Frida Kahlo's keen appreciation for the beauty and variety of the natural world, as evidenced by her home, garden, and her artwork.  Available for all Implementation projects, the public humanities positions are designed to create opportunities for recent MA and PhD graduates to work on NEH-funded projects.
The Division of Public Programs created the Positions in Public Humanities last year, in an attempt to develop a new generation of museum talent and bring fresh ideas into museums. As part of a successful Museum Implementation grant, these institutions can receive up to $60,000 for salary for two years employment.  At a time when humanities graduates frequently turn to "public" careers in order to increase their job opportunities and to undertake rewarding work, these new Positions in Public Humanities hopefully will serve to reinvigorate museums and historic sites and create new career opportunities.
At the New York Botanical Garden, Mora has developed interpretive materials for Spanish-speaking visitors, worked with Mexican museums and private lenders on loan agreements for Kahlo's paintings, and is contributing to the development of public programs to engage diverse audiences.  "Claudia has been a welcome addition to our team," said Karen Daubmann, Associate Vice President for Exhibitions and Public Engagement. "She not only contributes to the development of engaging content for our visitors, but has been a valuable internal resource as we develop partnerships with institutions in Mexico."
Opening May 16, visitors to the Garden's exhibit will encounter innovative interpretive techniques including a poetry walk, a mobile app with images of Kahlo's paintings and archival photographs of her home and garden, and an immersive re-creation of the garden designed by the artist and her husband, Diego Rivera, at their home in Mexico City.
Other institutions to receive awards for a Position in Public Humanities include the Folger Shakespeare Library for their exhibition "Shakespeare and his First Folio" and South Carolina Educational Television (SCETV) for their online project "Between the Waters: Hobcaw Barony."