Blog
The Tenement Museum and the Story of American Immigration: A Free Public Lecture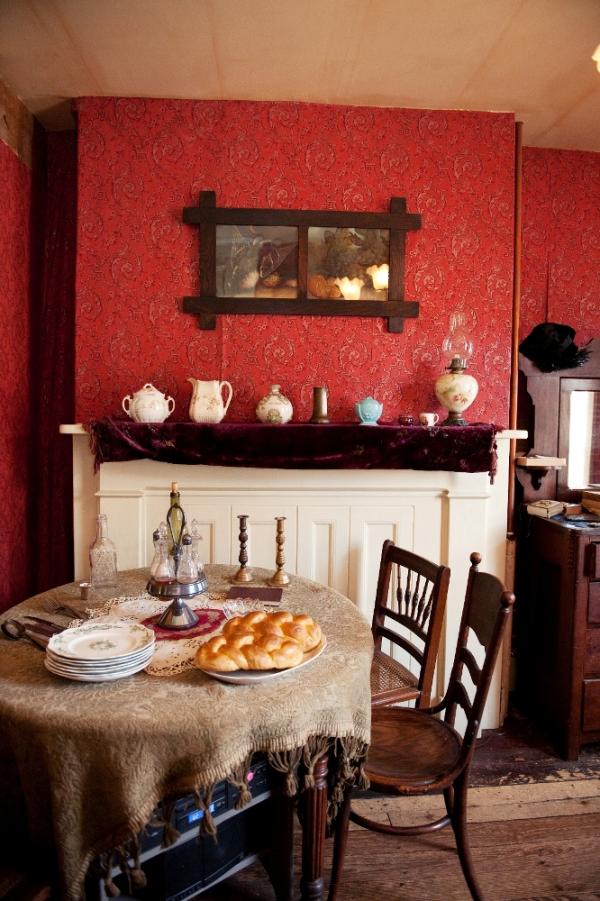 In honor of Jewish Heritage Month, the National Endowment for the Humanities is proud to present Morris J. Vogel, President of the Lower East Side Tenement Museum, at a reception and talk on the Museum's unique approach to Jewish history in America.
The NEH has supported Manhattan's Lower East Side Tenement Museum since its founding in a condemned tenement in 1988. Through immersive experiences, creative use of technology, and stirring stories, the Tenement Museum has creatively reimagined the visitor experience. Visitors are able to see, touch, hear, and imagine how immigrants on the Lower East Side lived in the early 20th-century.  Through the Museum's innovative presentations, visitors forge emotional connections to the people of the past, develop an understanding of their struggles, and appreciate the hurdles immigrants encountered as they became Americans. One of the fastest growing cultural institutions in New York City, the Tenement Museum welcomed over 175,000 visitors in 2011, including more than 40,000 K-12 students.
Dr. Morris Vogel joined the staff of the Lower East Side Tenement Museum in 2008 after serving as director of Creativity and Culture at the Rockefeller Foundation. For more than thirty years, Dr. Vogel was a professor and administrator at Temple University. He is a first generation American, born in Kazakhstan to a Jewish family who fled from Poland during World War II and later immigrated to the United States.
Wednesday May 23, 2012, 6:00 p.m. - 7:30 p.m.
The Old Post Office Pavilion, Room M-09
1100 Pennsylvania Avenue, NW Washington, DC  20506
This event is free and open to the public.
To reserve a space, RSVP to Caitlin Green.