Blog
Teddy, Franklin, and Eleanor: More Than Just Politics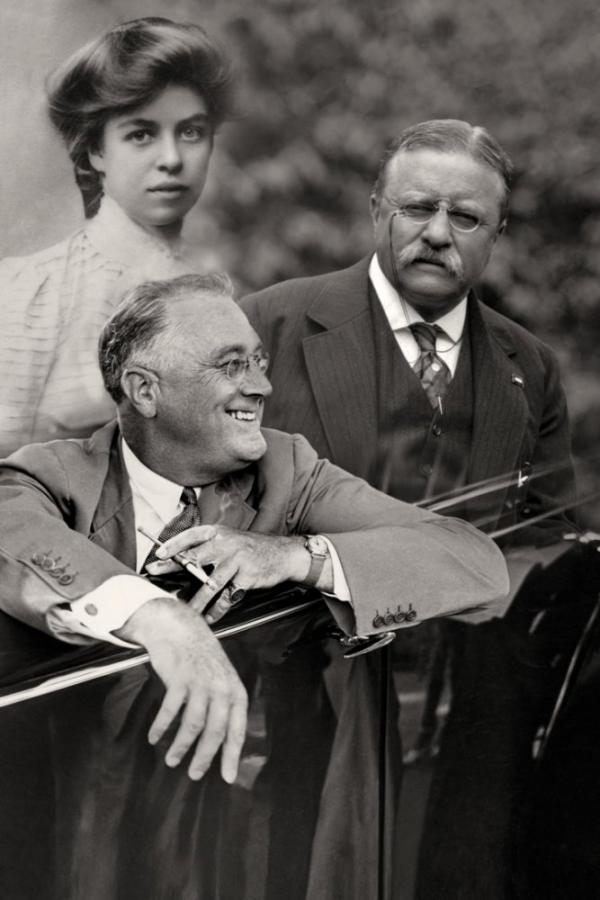 The Roosevelts: An Intimate History
The Roosevelts: An Intimate History, the seven part, 14-hour documentary series directed by Ken Burns, was the third highest-rated Ken Burns film ever, behind The Civil War and Lewis and Clark. Over 33 million viewers tuned in to watch the series on PBS. According to Variety, "the week that the second through seventh episodes of The Roosevelts were broadcast represents the most-watched week on PBS in twenty years."
The series takes an innovative approach to historical documentary and chronicles the lives, struggles and accomplishments of three pivotal figures in twentieth-century American history: Theodore Roosevelt, Franklin Roosevelt, and Eleanor Roosevelt. Rather than treating the three Roosevelts as separate subjects, The Roosevelts: An Intimate History connects their stories to present the first group biography of these important figures. It follows the Roosevelt family's story from Theodore's birth in 1858 to Eleanor's death in 1962.
 
The series pays particular attention to the ways in which each of the Roosevelts grappled with the responsibilities and legacy of belonging to the powerful and political family. Theodore Roosevelt emerges as an influential figure to his niece, Eleanor, and to Franklin, who was related to Theodore through marriage and was also Theodore's fifth cousin.
The Roosevelts: An Intimate History also explores connections and similarities in the political philosophies and accomplishments of Theodore Roosevelt and Franklin Roosevelt. As presidents, both expanded the role of the federal government and the increased influence of America internationally.
Employing his signature style, director Burns combines rare archival footage, gripping storytelling, and lively voice-overs from some of Hollywood's best actors: Paul Giamatti (Theodore Roosevelt), Meryl Streep (Eleanor Roosevelt), and Edward Herrmann (Franklin Roosevelt). He also draws on a stellar team of scholarly advisers and interviewees, including Alan Brinkley, Gerald Early, and Doris Kearns Goodwin.
The Roosevelts: An Intimate History premiered September 14, 2014. Check local listings for repeat broadcasts.  For more information, visit the series website.