Blog
Shakespeare Uncovered: A Documentary Series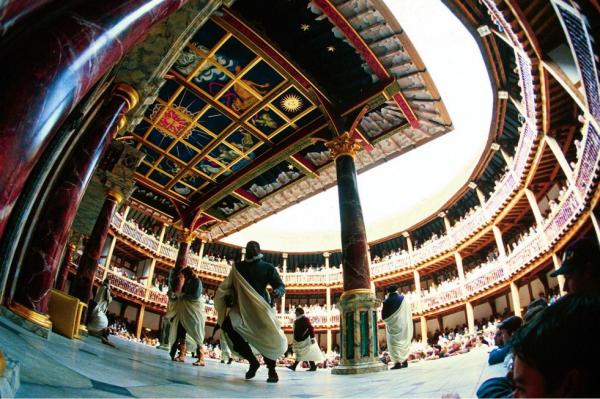 Shakespeare Uncovered
Here are the stories behind the stories of Shakespeare's greatest plays: Jeremy Irons exploring Shakespeare's history plays, David Tennant and Jude Law dissecting the role of Hamlet, Ethan Hawke researching the murderous Macbeth, and Joely Richardson looking at the comedies—As You Like It and Twelfth Night.  "Shakespeare Uncovered," a six-hour PBS special series, combines history, biography, performances, analysis, and the personal passions of its celebrated hosts to take a fresh and inspiring look at Shakespeare. PBS premiered the six programs beginning in January 2013 on Friday nights. Additionally, ten PBS stations across the country are creating local productions about Shakespeare in their community that include explorations of Shakespearean costume, a ballet interpretation of Shakespeare, and creation of new music for Shakespeare's plays. To see what's happening, click here.
Along with the television broadcast, PBS also had a Shakespeare Tumblr page and extensive classroom materials.
To watch full episodes online, click here.
Produced by Richard Denton for Blakeway Productions, 116 Films, and THIRTEEN in association with Shakespeare's Globe.
Reviews
"Here, in fresh and exciting ways, some of Shakespeare's greatest works are examined and, yes, revealed, in ways that will make all but the expert fan rush to read or see them again." – Wall Street Journal
"An inventive series tracing the origins of eight of the writer's plays through a combination of history, new analysis, selected scenes — and, for Irons, a gallop on horseback across a fabled battlefield." –  Washington Post
"The study of Shakespeare is in its way as thrilling and moving and entertaining as the plays themselves — made, after all, to thrill and to move and to entertain — and "Shakespeare Uncovered" gives you a sense of the energies they continue both to generate and to enlist." –  Los Angeles Times
"Shakespeare Uncovered" is produced by Richard Denton. Bill O'Donnell is series producer; Stephen Segaller and David Horn are executive producers for THIRTEEN; Fiona Stourton for Blakeway. The project received a $900,000 America's Media Makers production grant from the NEH.