Blog
A Saloon, an Auction House, an Undergarment Store: Business as Usual in New York City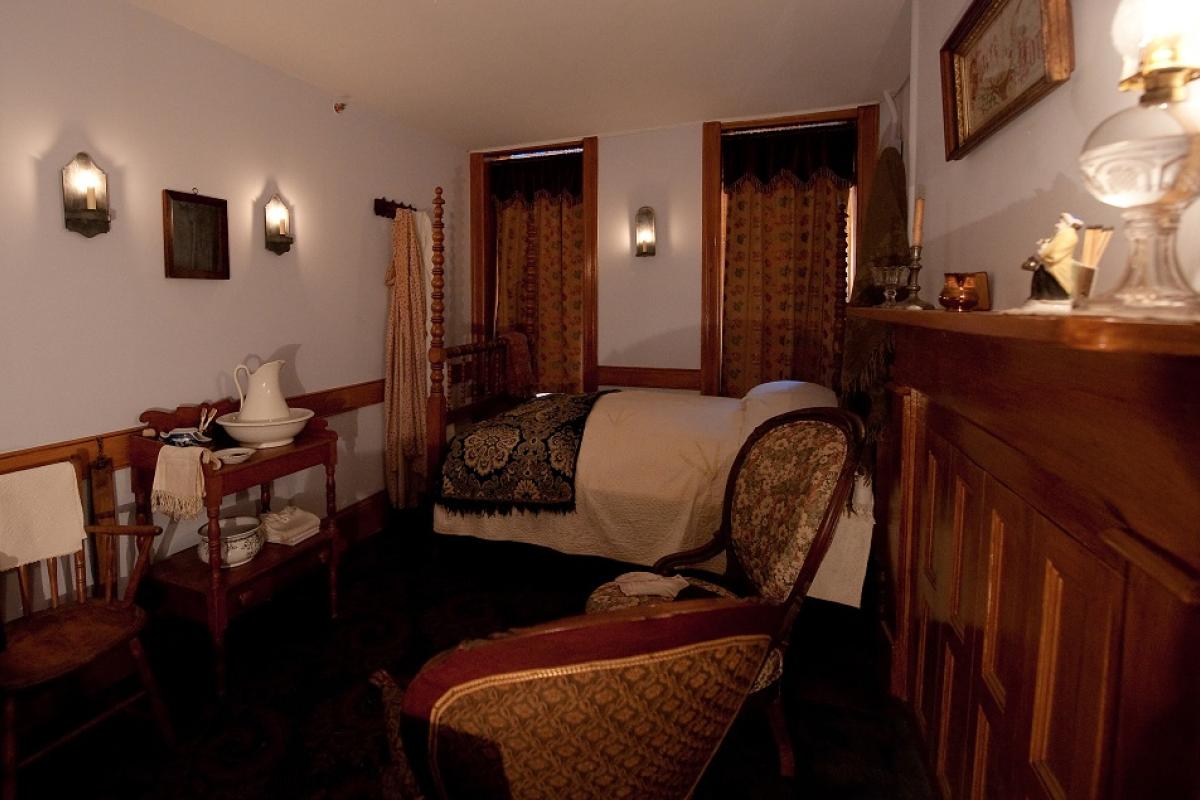 The Lower East Side Tenement Museum's new exhibit, Shop Life, invites visitors to explore commerce in lower Manhattan through the history of a single building. The exhibit chronicles the different uses of a commercial space located at 97 Orchard Street, on the street level of the museum's historic tenement building, from 1863 to 1988. Over time, the space evolved from a beer hall to an undergarment store.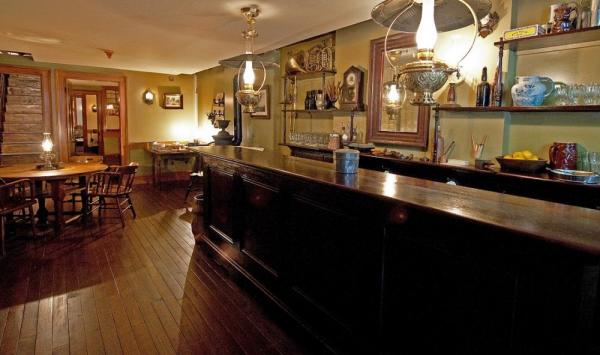 The exhibit begins in John and Caroline Schneider's restored nineteenth century German saloon, which includes such period artifacts as paintings, musical instruments, and a bar. The saloon served as an important community gathering place when the neighborhood was known as Kleindeutschland, or "Little Germany." Visitors can also explore the kitchen, stocked with meats and fruits and the private quarters of the Schneiders, who lived behind the saloon.
The museum uses newspaper clippings, photographs, video, and music to tell the stories of three businesses that followed the saloon: Israel and Goldie Lustgarten's 1900s kosher butcher store, Max Marcus's 1930s auction house, and Sidney and Frances Meda's 1970s underwear store. Video interviews with current store owners offer contemporary perspectives on entrepreneurship in the neighborhood.
Shop Life invites visitors to engage with interactive technology. Museum-goers choose "merchandise," including reproductions of historical artifacts, to scan at a long touch-screen counter. Each scanned item initiates a multimedia presentation.
In chronicling the varied uses of 97 Orchard Street, the exhibit highlights how immigrant shopkeepers creatively adapted commercial space. Shop Life also illustrates the importance of small businesses to local communities.
Shop Life is a permanent exhibit at the Lower East Side Tenement Museum in New York City.