Blog
Revolution! The Atlantic World Reborn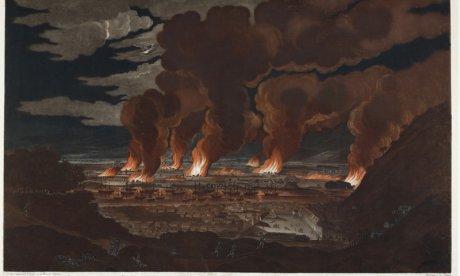 What did the American, French, and Haitian revolutions have in common?  Revolution! The Atlantic World Reborn is a major interpretive exhibition at the New-York Historical Society that explores the enormous transformations in the world's politics and culture between the triumph of the British Empire in the Seven Years War and the end of the Napoleonic Wars fifty-two years later.  Enlightenment ideas such as freedom, equality, and human rights found fertile seedbeds in remarkably varied places and among different races.  What is a revolution?  How does one start, develop, and end?  In that "season of revolutions" from 1763 to 1815 many people on both sides of the Atlantic were unsure just where and how quickly such upheavals might spread.  By displaying contemporary art, rare books, slave artifacts, and furniture Revolution!  proves that thinking globally is not as new as we might believe.   The exhibition vividly illustrates three internationally influential examples—in America, France, and Haiti.  Context is provided for understanding what was similar and what differed in each of these social and political explosions.  Most histories of these revolutions have been told as chapters within national stories.  What is fresh in the new scholarship of this interpretation is the revelation of how diverse men and women of the Atlantic world—natives of Africa, Europe, and the Americas— registered their grievances in both legal argument and violent protest in opposition to the power and reach of European imperial authorities.
The exhibition is accompanied by educational activities, public programs, online resources, and an intellectually engaging catalogue.
Revolution! The Atlantic World Reborn runs through April 15, 2012, at the New-York Historical Society.  The website link is http://www.nyhistory.org/exhibitions/revolution-the-atlantic-world-reborn.