Blog
Remembering D-Day: The Humanities and the Experience of War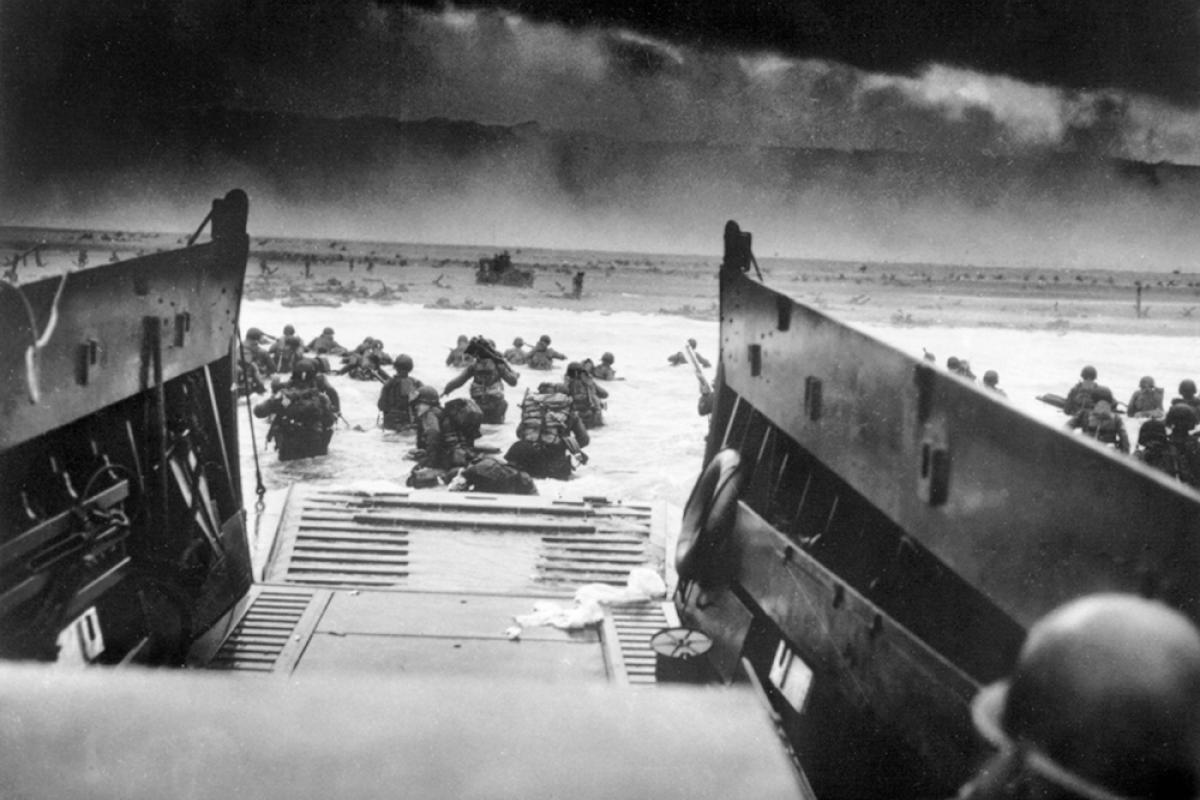 The most difficult military invasion in history—D-Day—began just after midnight on June 6, 1944, as the first of 24,000 paratroopers, flown over the English Channel in more than 1,000 aircraft, were dropped behind enemy lines in Normandy. More than 156,000 troops and 11,000 aircraft embarked on the invasion of France. On the home front, the U.S. public held their breath, listening to radio reports and awaiting newspaper coverage of Allied forces progress and grappling with how to make sense of the continuing devastation of the war. D-Day was a turning point in the war effort, which ultimately led to the liberation of France and the defeat of the Third Reich.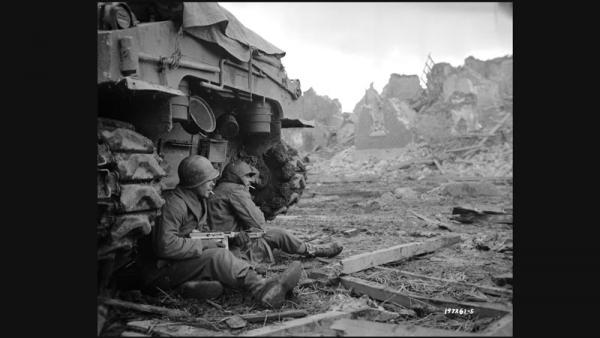 To mark the 70th anniversary of D-Day, NEH is streaming Episode Four, Pride of Our Nation, from the landmark documentary, The War, directed and produced by Ken Burns and Lynn Novick. This seven-part series, funded by NEH, explores the impact of the war on the lives of people living in four American towns—Mobile, Alabama; Sacramento, California; Waterbury, Connecticut; and Luverne, Minnesota. Over the course of the series, more than forty men and women share their personal stories of the war—from the front lines to the home front. Burns approached the story of World War II from the "bottom up"; rather than focusing on military strategy, the film explores the experience of combat, ethical considerations during war time, and impacts on work and family life.
You can watch full films and excerpts of The War and five other NEH-funded films (The Civil War; Death and the Civil War; No Job for a Woman: The Women Who Fought to Report World War II; Latino Americans; and Journey to Normal: Women of War Come Home) on the NEH website. A special NEH initiative, Standing Together: The Humanities and the Experience of War, recognizes the need to help Americans understand the experiences of service members and in assisting veterans as they return to civilian life. Standing Together draws on the power of the humanities 1) to support advanced research in the humanities that explores war and its aftermath; 2) to promote discussion and deepened understanding of the experiences of those Americans affiliated with the armed services, whether active duty or veterans; and 3) to support returning veterans and their families. In addition to the films, you will find information on The Talking Service Project, the Warrior Scholar Project, Literature and Medicine, the Military History Workshop, and YouStories: Classics, Conversation, Connection.
Educational resources related to World War II and other war history are available at EDSITEment.