Blog
Kids Jump for Joy...and Learning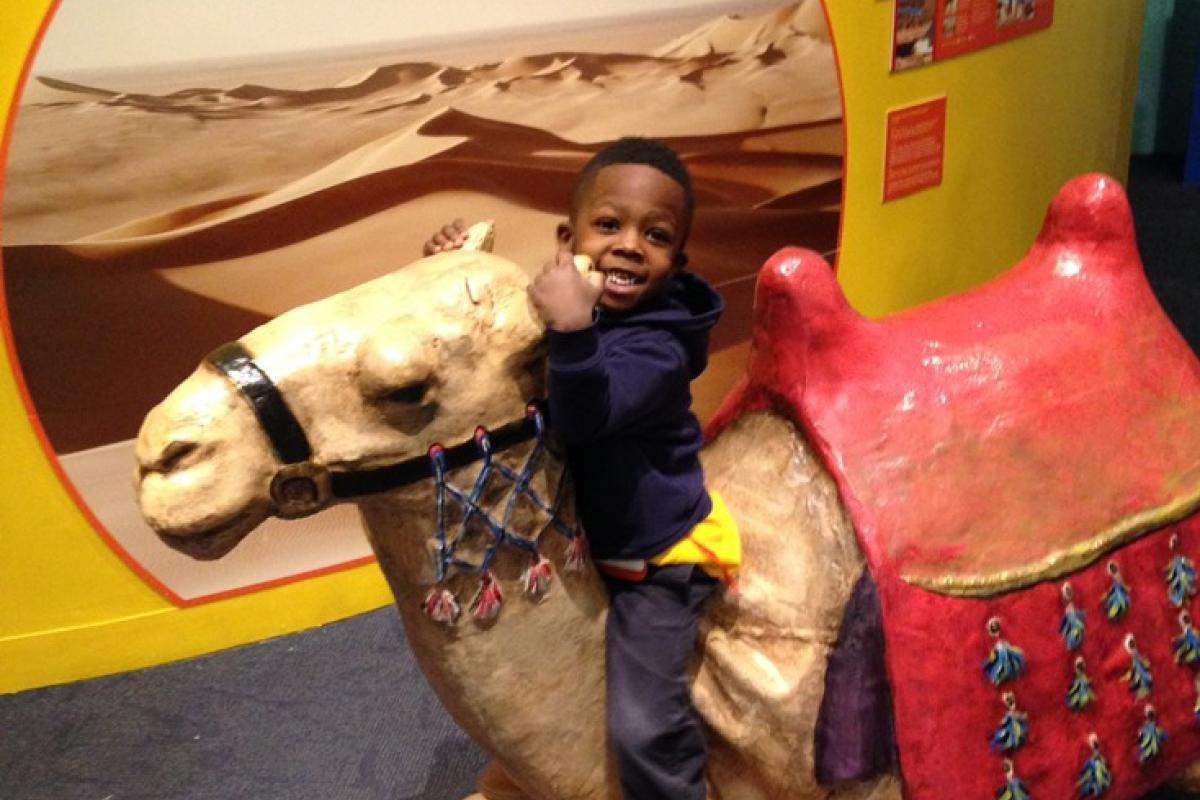 In the past ten years, the NEH's Public Programs Division has awarded forty-two grants focused on youth and their families, totaling $9.2 million in funding. The projects range from children's museum exhibits to classroom tools (curricula, projects, after-school programs), summer resources (history camps, educational programming), reading resources (book clubs, library discussions), and digital projects (games, educational websites, videos). Both engaging and educational, NEH-funded youth programs are unique for their strong scholarship and success at encouraging children and young people to examine humanities ideas.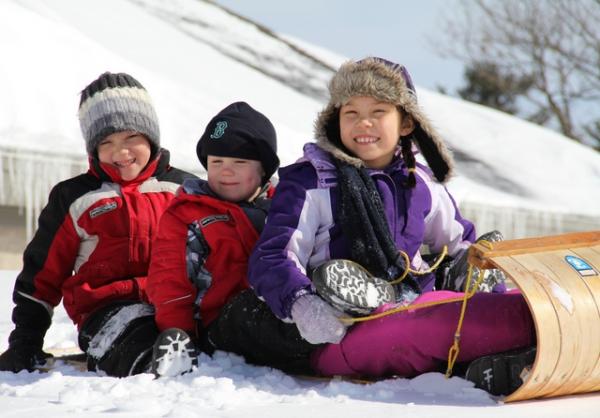 Many of the youth programs give students autonomy to explore new content on their own, allowing them to engage more deeply and personally with humanities research. The "Of the Student, By the Student, For the Student Service Learning Project" has helped students research, script, and produce vodcasts that interpret thirteen Civil War national parks for visitors. Middle schoolers from Virginia, West Virginia, Maryland, and Pennsylvania participated in this hands-on service learning project, having fun while learning and giving back to their communities. In fact, ninety-eight percent of participating students at Gettysburg Area Middle School reported that their participation in "Of the Student" made them more excited about studying history, and that they intended to visit more historic sites.
The best humanities projects for kids are designed to be both appealing and instructive, guided by scholars who are keenly aware of their young audience. For example, America to Zanzibar: Muslim Cultures Near and Far, an exhibition at the Children's Museum of Manhattan, includes a replica of a multilevel Indian dhow (boat), artifacts displayed in cases positioned low to the ground for small visitors, and lots of touchable objects. The exhibition offers an accurate, scholarly, and engaging representation of Muslim cultures, synthesizing concepts for its young visitors without overly simplifying the material. In its first six months, the exhibition received 150,000 visitors and will most likely begin touring the country in 2018.
NEH-supported youth projects reach children across the nation from a wide range of backgrounds. Many are geared towards helping low-income students access educational humanities resources. "Prime Time Family Reading," a reading and discussion program in forty states, brings communities together to improve child literacy in a multilingual, multicultural space. In 2011, the project's ten-year impact study showed statistically significant increases in family reading frequency and public library use. Additionally, the data found that students who participated in the program performed higher on state standardized tests than those who did not participate.
The NEH Public Programs Division continues to support youth and family initiatives, providing access to high quality humanities scholarship in engaging and interactive formats. By focusing on students, the division hopes to instill a love of learning and an appreciation for the humanities at a young age, reaching even more children across the country.
Below is a list of recent and on-going projects for kids:
Museum Exhibitions:
America to Zanzibar: Muslim Cultures Near and Far
Children's Museum of Manhattan, New York, NY
A museum exhibition and related public programs exploring how cultural traditions, faith, and history have shaped the lives of Muslims in the United States and internationally.
Play the Past: Humanities for the Next Generation
Minnesota Historical Society, St. Paul, MN
A mobile application to be integrated into existing museum exhibitions and to expand children's access to humanities content.
Native Voices: New England Tribal Families
Boston Children's Museum, Boston, MA
 Educational enhancements and a three-year expanded tour of an NEH-funded exhibition for children about Native American communities in New England.
The Power of Children: Making a Difference
Children's Museum of Indianapolis, Indianapolis, IN
A long-term exhibition examining key events in the twentieth century through the lives of three children whose individual lives made a difference: Anne Frank, Ruby Bridges, and Ryan White. The exhibition is now traveling across the country as part of the NEH On the Road program.
Classroom Tools:
Of the Student, By the Student, For the Student Service Learning Project
Journey Through Hallowed Ground Partnership, Waterford, VA
 A project for middle school students to research, script, and produce vodcasts that interpret thirteen Civil War national parks for visitors.
Slavery and the African American Experience in Virginia, 1619–1861: A Project of Encyclopedia Virginia
University of Virginia, Charlottesville, VA
New digital content and related K-12 classroom materials on the history of African American enslavement for Encyclopedia Virginia.
Reading Resources:
American Library Association, Chicago, IL
A series of three-part thematic reading and discussion programs for at-risk and underserved teens.
Prime Time Family Reading, New Orleans, LA
Reading and discussion programs for underserved families at libraries across the nation, exploring humanities themes through children's literature.
Digital Programs:
WNET.ORG, New York, NY
A series of free, online immersive animated games for children ages nine to thirteen that cover crucial historical moments in the shaping of American ideals and institutions.
University of Southern California, Los Angeles, CA
A first-person video game based on the writings and reflections of Henry David Thoreau during his year at Walden Pond.
Games for Change Student Game Design Challenge
Games for Change, Inc., New York City, NY
A student game design competition in New York City, Dallas, and Pittsburgh incorporating the humanities theme "Local Stories/Immigrant Voices."